Kick your week off with Crypto Casino Night at Decentral Games. It happens every Monday from 9-10 PM UTC, featuring blackjack and roulette. First, make sure to top up your Metamask wallet with MANA and DAI tokens to participate.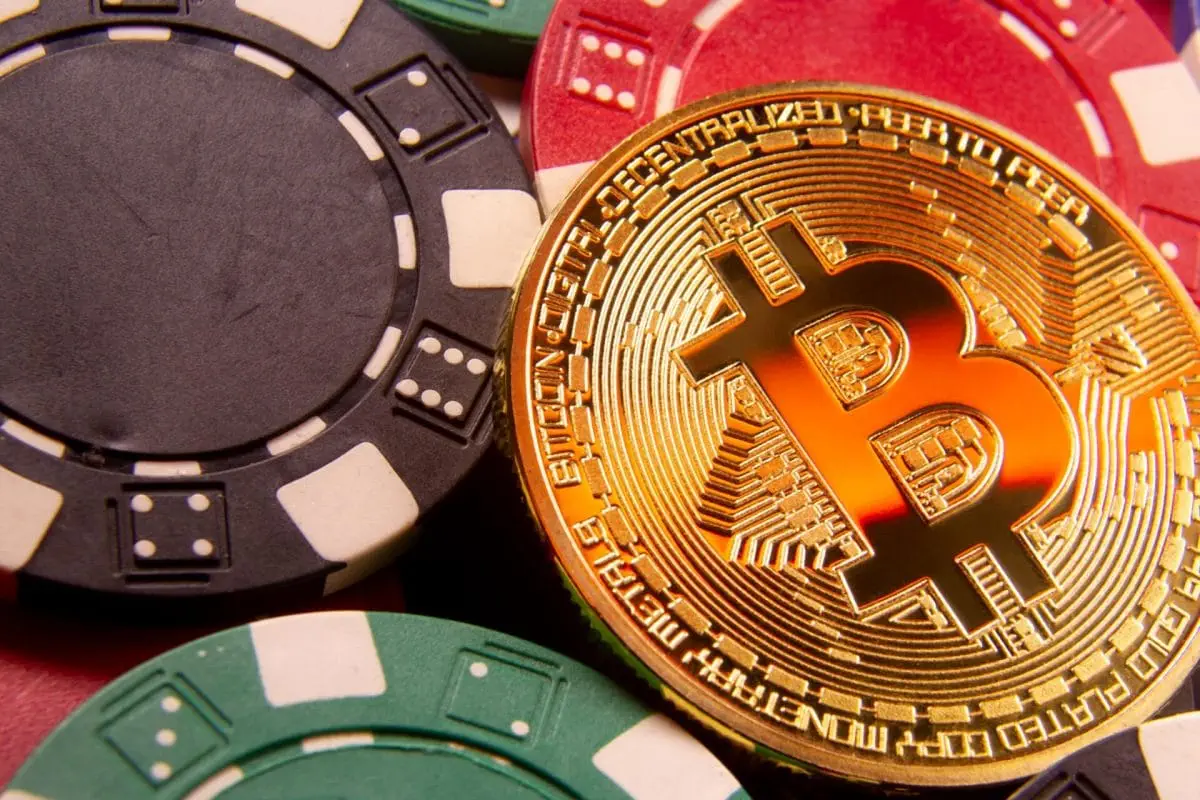 Then, swing through to experience high-stakes crypto poker, bangin' live DJ sets, and the chance to win loads of $DG and NFT prizes every few minutes. In total, more than US $4,000 is up for grabs. Therefore, addresses with active MANA and DAI tokens are eligible.
Crypto Casino Night prizes
In addition to the airdrops, the top five highest-scoring players receive the following prizes:
1st place – Decentral Games Wearable ($2k+ value)
2nd place – US $250 in $DG
3rd place – US $125 in $DG
4th place – US $100 in $DG
5th place – US $75 in $DG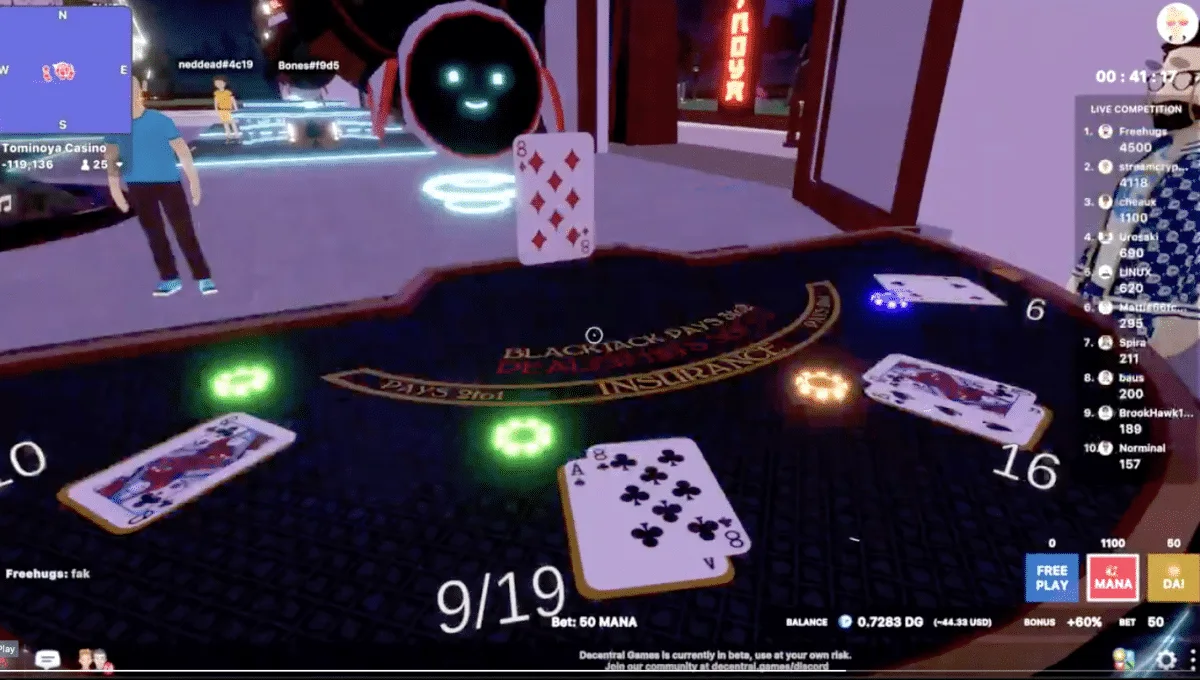 Your total USD value winnings determine your points. However, players never receive negative points for losses. RSVP for next week's event here, and don't forget to claim your rare Proof of Attendance Protocol (POAP) upon arrival.
Meanwhile, join the Decentral Discord server for more information about Crypto Casino Night.
Other perks of Decentral Games
Play-to-earn: Play games in the metaverse and earn $DG tokens, win or lose. Get up to 50% of your expected losses back in $DG. Play-to-earn casinos include Tominoya, Atari Casino, Chateau Satoshi, and DEXT Poker Lounge. P2E games include poker, blackjack, roulette, and slots.
Earn APY%: Stake $DG in governance and earn up to 40% in yield rewards.
Vote in the DAO: With the $DG DAO, you own the casino. Finally, the chance to control the profits, vote for new games and decide on feature proposals.
---
All investment/financial opinions expressed by NFTevening.com are not recommendations.
This article is educational material.
As always, make your own research prior to making any kind of investment.