Ledger Connect is a new wallet browser extension, and it will add an extra layer of security to the Ledger ecosystem. The latest move by the crypto wallet security company aims to connect to Web3 from anywhere, using Ledger devices. You can now sign up for the Beta to test and trial the new product.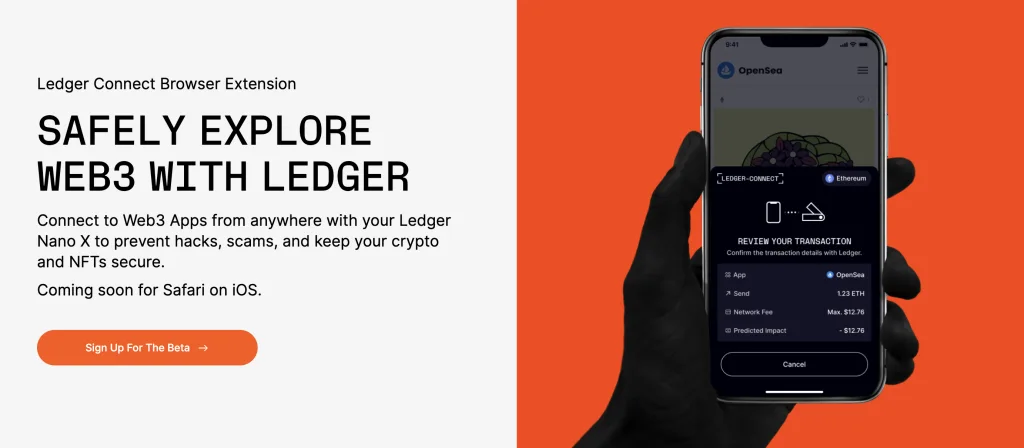 Why is Ledger introducing the connect browser extension?
According to Ledger, the new browser will help avoid scams, hacks and other nefarious methods of cryptocurrency and NFT theft.
To put it simply, this adds an extra layer of security to the Ledger ecosystem. It allows users to navigate the entire web3 ecosystem using the Ledger Nano X and Safari browser. Compatibility with other Ledger products and desktops will be available in the future. 
It is the first and only browser extension designed primarily for Ledger. This means users will no longer rely on third-party extension browsers such as MetaMask and others. What's more, Ledger Connect will add a security layer called 'Web3 Check.' 
Basically, if a Web3 app is suspicious, Ledger Connect will warn you and tell you about any scam, hacks, or fraudulent activity linked to it. In addition, there will be more checks and measurements added in the future as the feature evolves.
Charles Hamel, VP of Product at Ledger, stated, "With each step, Ledger continues to build the most secure Web3 ecosystem. Ledger Connect is easy, smart and safe. Easy because it connects your wallet directly to your browser, with no hackable software wallet in the middle. Smart because it only requires one extension for multiple blockchains. And safe thanks to our new feature that warns you about potential risks before you sign on a device and that we call "Web3 check."
What is Ledger?
Ledger is a range of hardware wallets that store your blockchain assets securely. Known as 'Cold wallets', your crypto assets are stored offline and can only be accessed by those with proper security access. Ledger's devices are the most popular of these cold wallets.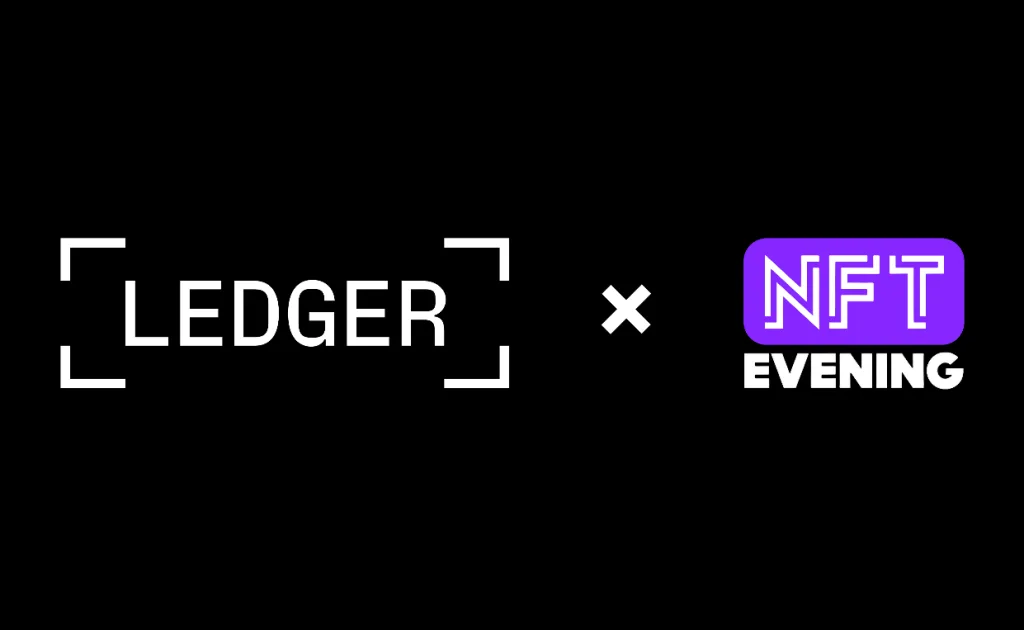 Significantly, the Ledger Nano X and Ledger Nano S lead most of the cryptocurrency wallet charts. In recent years, Ledger has adapted to implement NFTs into their ecosystem and added extra security layers to match. Now, with the introduction of Ledger Connect, it aims to bypass the extension browser economy. 
Ledger is shifting focus to protect NFTs.
Recently at NFTevening.com, we sat down with Sébastien Badault, Ledger's VP of Metaverse & Web3, at the Ledger Villa during NFC Lisbon. In this friendly, insightful interview, he told us that Ledger moves with the technology. They will now look at making the metaverse, NFTs and the wider world of Web3 a safer and more secure place.
In fact, Ledger has entered into a partnership with NFTevening to educate people about NFT security. Working together, we will collaborate on articles, online guides, and branded content to help NFT owners protect their digital assets.
Additionally, we are aiming to make it easier for newcomers to enter the NFT space, and provide them with the right tools and educational material to make the process as smooth as possible.
Finally, digital assets can have tremendous sentimental value, and Ledger understands that. The NFT space is full of communities that support each other in many ways.
Furthermore, owning an NFT gives you access to these groups. Ledger wants to make sure that the art and everything that comes with it isn't stolen from you. 
---
All investment/financial opinions expressed by NFTevening.com are not recommendations.
This article is educational material.
As always, make your own research prior to making any kind of investment.