NFTevening is proud to announce a new and exciting partnership with Ledger, the leading hardware wallet security company. Together, they aim to provide educational materials on NFT storage and security. The partnership will cater primarily to less experienced users coming into the NFT space. 
Ledger and NFTevening will collaborate on articles, online guides, and branded content to help NFT owners protect their digital assets. Thus, smoothing the onboarding process for people and ensuring that they enter the NFT space safely.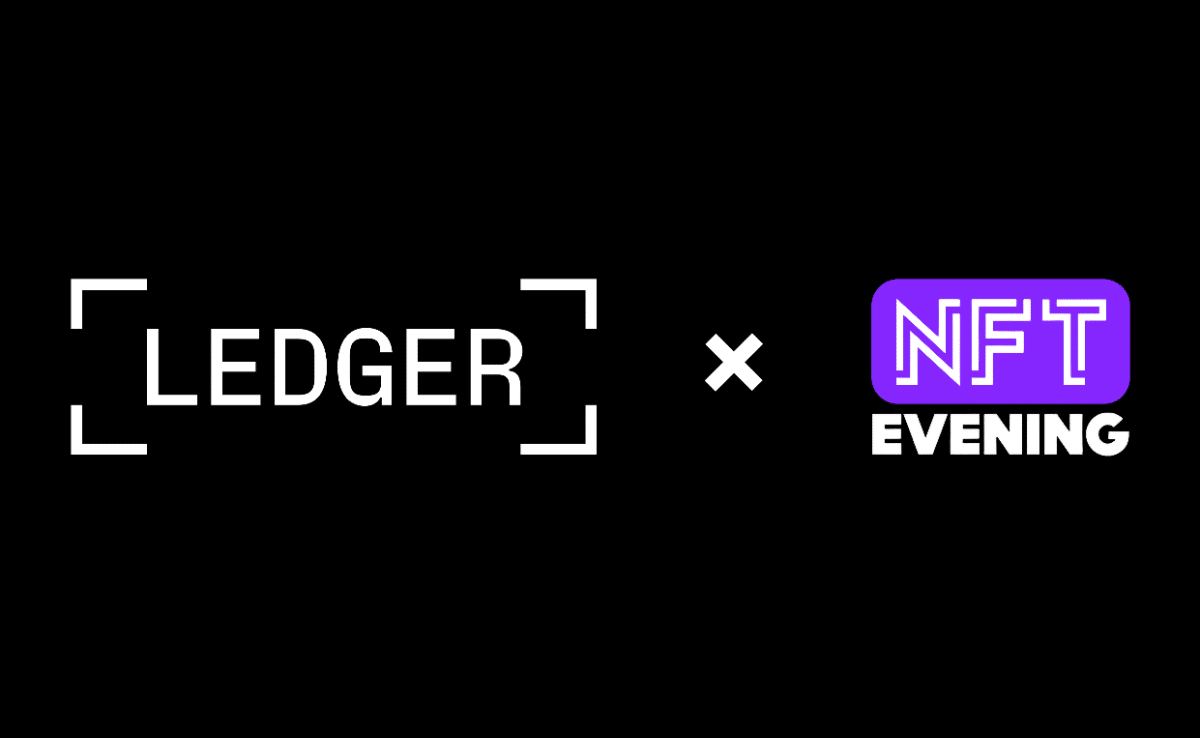 NFT security issues have grown in recent months
NFTs have exploded into the mainstream over the past year. Indeed, the number of people onboarding into NFTs has vastly outperformed the number of people coming into other sectors in crypto. 
Certainly, the collectability, wide-ranging utility, and appeal of digital assets have endeared them to a range of people. So much so that NFTs have been somewhat of a Trojan Horse, bringing the masses into the crypto space.
The major downside of this is that many people entering the space are completely new to crypto concepts. As a result, NFT newcomers tend to lack experience in crypto and thus are more vulnerable to scams. 
Unfortunately, the number and variety of NFT scams have increased rapidly in recent months. From simple phishing scams to more complex smart contract interactions, bad actors have gotten more creative. In the process, they've found new ways to exploit and steal from investors. 
Further exacerbating this issue is the fact that NFT storage and security are an afterthought to newer buyers. Due to the perceived complexities of hardware wallet storage, many newcomers find themselves less inclined to educate themselves on best security practices.
With all this in mind, Ledger and NFTevening will team up to directly address the information gap that exists. Not only for new NFT owners, but experienced ones as well.
Ledger & NFTevening to provide education on major NFT security issues
As the industry leader in the field of crypto hardware wallets, Ledger is committed to teaching people in the space about the importance of security. Ledger's Nano S and Nano X devices, all containing a Secure Element Chip, provide unparalleled security for crypto private keys making them by far the preferred hardware wallet options of NFT owners. By the same token, the company's Ledger Live application enables users to seamlessly migrate their existing assets onto a Ledger hardware wallet. 
Speaking on the importance of educating newcomers on security, Ledger's Vice President of Metaverse & Web 3 Sébastien Badault stated:
"NFTs are going to bring a whole bunch of new people to the crypto space. And because it's going to be an entry point for them, it's also going to be an opportunity for us to teach them about the importance of security and making sure that like your assets are safe. 
NFTevening also prioritizes the onboarding experience for new NFT users. To that end, it strives to break down the rapidly evolving NFT space in ways that are easy to understand. As NFTevening founder Théo Sastre-Garau highlights,
"NFTevening's goal has always been to encourage NFT mainstream adoption by removing complexity and creating accessible content. We believe that protecting our audience from losing their assets to scams and exploits is important for the future and sustainability of NFTs. We're thrilled to be working with Ledger to educate our readers and help secure their assets."
All things considered, NFTevening and Ledger will work together to produce much-needed educational content. This partnership will help enable all people entering the NFT space to stay safe and secure as they explore this exciting new technology.
About Ledger
Ledger is a unique digital security ecosystem that protects crypto assets. Its suite of Web 3-ready devices has made Ledger the most trusted name in crypto hardware wallets. Most recently, Ledger launched the Nano S Plus hardware wallet, building on the popularity of its Nano X and Nano S models.
---
All investment/financial opinions expressed by NFTevening.com are not recommendations.
This article is educational material.
As always, make your own research prior to making any kind of investment.