LimeWire, the new digital collectibles marketplace, has just announced its deal with Universal Music Group. They will work together to make NFTs and digital music collectibles more accessible.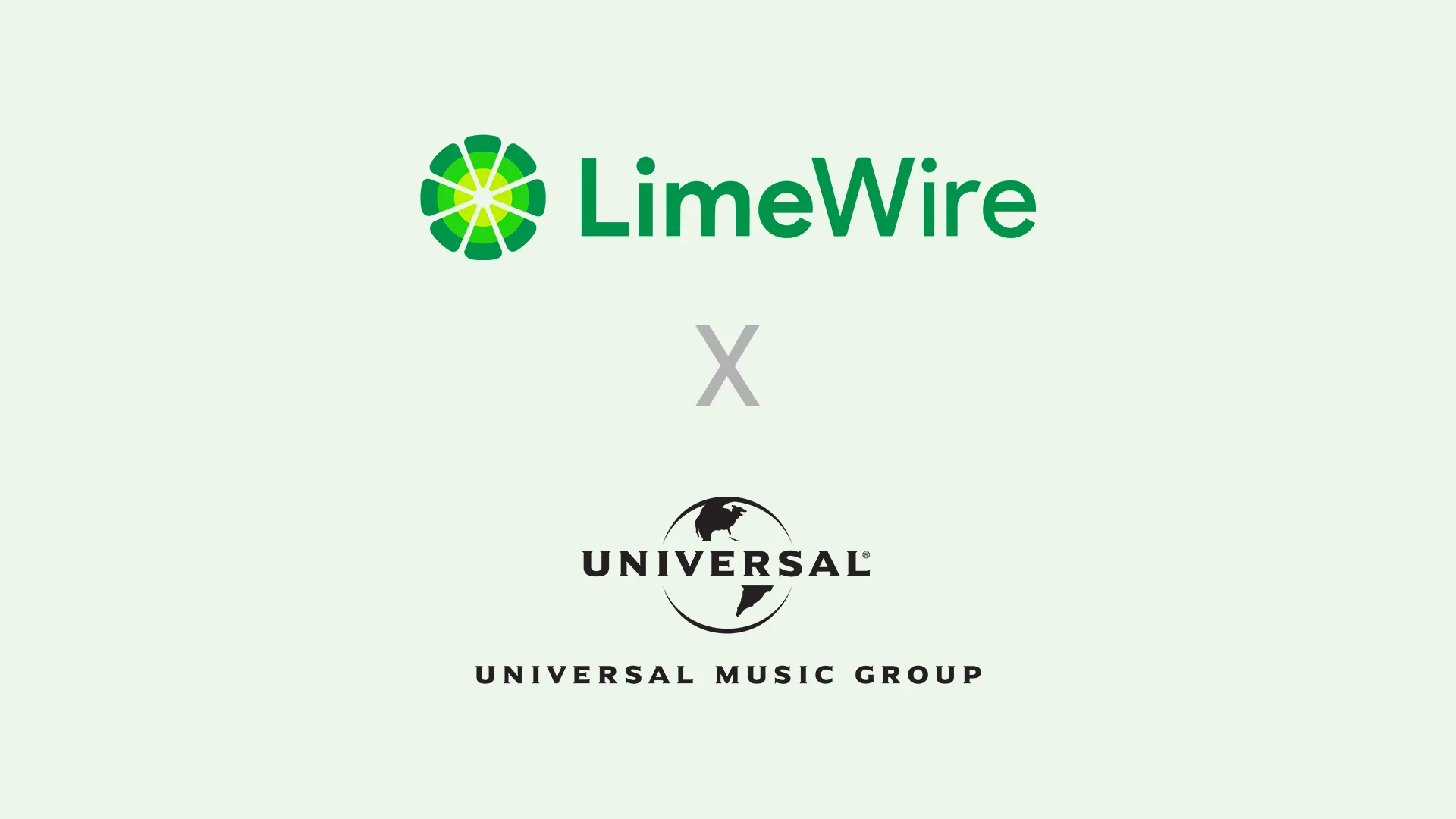 About the LimeWire x Universal Music Group partnership
Universal Music Group – which includes legendary labels such as Interscope Records, Motown Records and EMI, amongst others – will use LimeWire Marketplace as its go-to NFT marketplace. Via LimeWire, artists and their teams will engage with fans through digital music collectibles and Web3.
As part of this partnership, UMG will provide licenses that will allow the NFT marketplace to partner with UMG artists. As a result, artists will be able to launch innovative music-based NFT projects with LimeWire. In addition, they will be able to use NFTs to generate new revenue streams.
"We see this partnership as a true demonstration of the pace at which the music industry is embracing Web3," said Paul and Julian Zehetmayr, the marketplace's Co-CEOs. "We're thrilled to open up the LimeWire NFT ecosystem to Universal Music Group artists and fans. We can't wait to see the first creative projects being launched on the marketplace."
Holger Christoph, UMG Senior VP of Digital Business, Central Europe, commented: "Universal Music Group and our labels are fully embracing the exciting Web3 space; and will work with our new partner LimeWire, our artists and their communities on engaging NFT projects with real utility."
In March, LimeWire announced that it was relaunching as a mainstream-ready digital collectibles marketplace for art and entertainment. It will therefore serve as a one-stop-shop for both artists and fans to create, buy and trade NFTs. Additionally, the company wants to open up NFTs to the general public. To do this, it is working hard to improve user experience, offer credit card payments as well as handle gas fees.
---
All investment/financial opinions expressed by NFTevening.com are not recommendations.
This article is educational material.
As always, make your own research prior to making any kind of investment.