Generative art enthusiasts have a new collectible to drool over: Animetas NFT collection. Set in a virtual world inspired by the '80s and '90s pop culture, these collectibles are futuristic and truly unique. They live on the Etheruem blockchain and boast an inclusive collection. 
The collection's sales numbers indicate that they are winning hearts across the crypto world. In the past seven days alone, Animetas fetched around $343,680 in total sales volume, according to NFT Stats. At the time of writing, they had an average price of $1,600.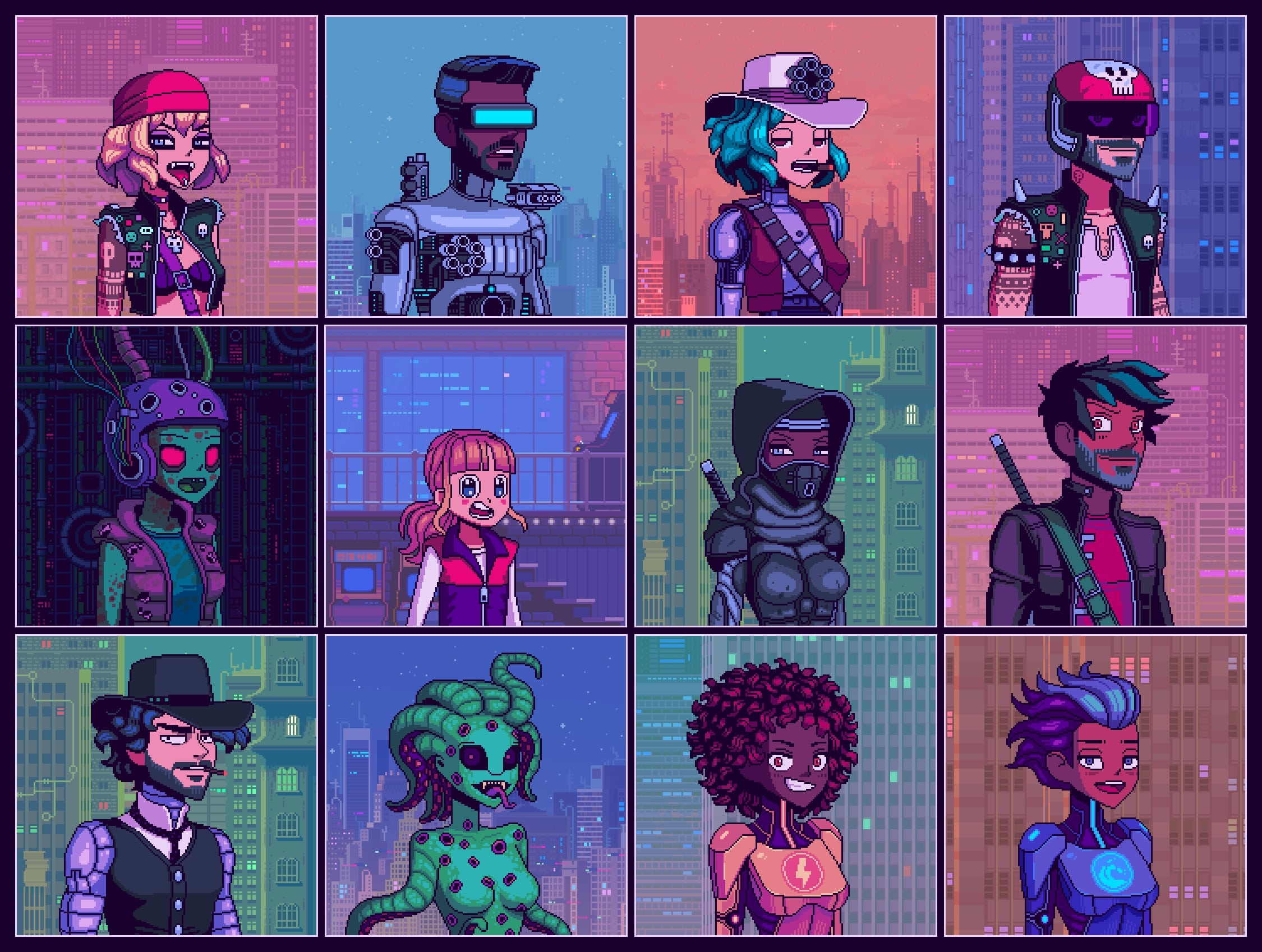 What is the Animetas NFT Collection?
Animetas is a collection of 10101 unique, 1 of 1 generative pixel art NFTs living on the Ethereum blockchain. While game artist and illustrator Gustavo Viselner designed the collection, AI researcher cyberh49 generated it. These pixel art avatars live in Animetaverse. This, according to the collection's website, is "a virtual world, inspired by the '80s and '90s pop culture, that was created at a time far in the future where earth became no longer habitable for humans."
When we look at the NFT avatars currently available, most cater to a particular species and are gender binary. For instance, while Avastars contain male and female humans, the Bored Ape Yacht Club are all apes. This is where Animetas differ and bring something truly unique to the NFT world.
Animetas has a very inclusive collection containing different species. Not only that, they also have an equal number of females and males, transgender representation, and even characters of all ages. All in all, the collection is very progressive, and caters to a conscious community. 
Now, as with many avatar NFTs, Animetas NFTs come with a wide variety of traits. They have over 100 types of clothes, over 50 types of hairstyles, masks, hats, and more.
Remarkably, the owners of the NFTs can enjoy many perks such as participation in exclusive community events and challenges and access to a future Animetas-themed arcade world. 
If you wish to get yourself one of these NFTs, head over to OpenSea!
The way forward
Animetas has already developed a strong community and boasts over 21,000 Twitter followers. They also have close to 13,000 Discord members. Moreover, some of these NFTs have fetched their owners some hefty sums.
Animeta #8275, for instance, was sold for a whopping $170,000. An Animighty type avatar, it features a rare element 'Air' which is present only in 0.02% of the avatars. Animeta #6588, meanwhile, was sold for $47,700. While Animeta #1806 fetched $45,200, #2721 fetched $43,400. 
Recently, Animetas announced the Animighties JigScene Puzzle, a first-of-its-kind audio-visual NFT puzzle collection. On September 17, they will randomly drop 2520 of these NFTs to wallets with Animonkeys, the 2500 tokens given to Animetas' early adopters.
This avatar NFT collection has a clear roadmap planned and has many exciting things in store for their community. Some of these are AniToken, AniPinball, AniMonsters, and more. For now, we have our eyes glued on these generative pixel art NFTs!
---
All investment/financial opinions expressed by NFTevening.com are not recommendations.
This article is educational material.
As always, make your own research prior to making any kind of investment.