Behold, Lucky Maneki fans! The eccentric cat family is ready to expand its colorful family with over 11,000 brand new Maneki Gang Avatars. The launch marks a breakthrough for the NFT collectibles – even the Times Square billboard knows it.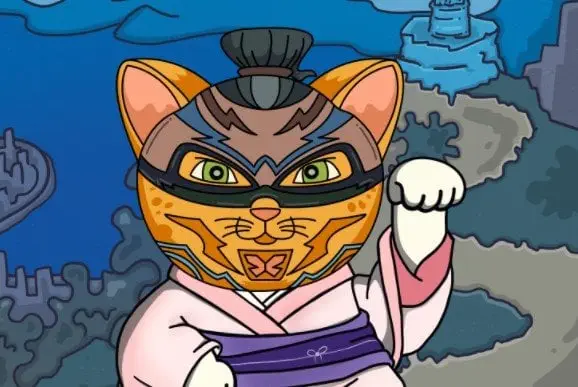 The Lucky Maneki family is expanding
Popular NFT project Lucky Maneki had a successful year, to say the least. This month, its dedicated community has officially inherited the Lucky Maneki brand!
And what better way to celebrate the latest launch than by showing off the new Lucky Maneki avatars on a Times Square billboard?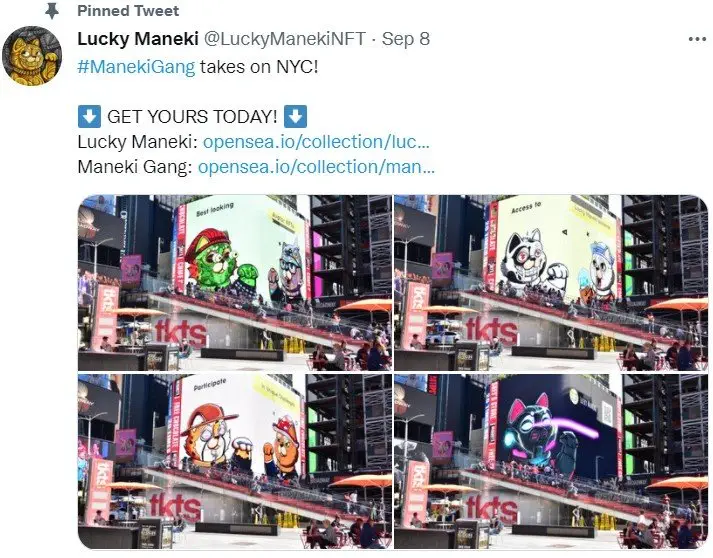 This unprecedented decision comes shortly after the collectibles have expanded their virtual family. In essence, Lucky Maneki released 11,358 newly minted avatars as part of its Maneki Gang collection!
The new NFT collectibles are designed for social media so that each proud owner can use them as their profile pictures. What's more, every Maneki Gang NFT includes up to 8 unique features: hat, eyes, mouth, skin, paws, collar, and clothes. Last, but not least, there will be colorful backgrounds too, much to collectors' delight.
According to the official website, some avatars will also come with special animation features and, of course, various rarities.
Lucky Maneki, a real NFT sensation
When Lucky Maneki showed up on the biggest billboard in Times Square, it was yet another confirmation of their mainstream success. However, the ad campaign is only the latest milestone following a series of impressive achievements.
Last month, the Lucky Maneki community dropped its Maneki Gang NFT collection. As part of the launch, each NFT owner received personalized avatars, as well as 3D NFT printables.
What's more, we've witnessed the lucky cats appearing on several NBA Top Shot influencers' social media videos, along with a BroadcasterNFT advertising campaign. These two strategies alone skyrocketed the project's popularity, attracting thousands of new followers on its Discord channel.
After the upcoming community website will launch, the project aims to develop a merch shop and release Voxel & 3D collections. At last, Lucky Maneki will release a play-to-earn game with "full tokenization ecosystem support" (no date specified).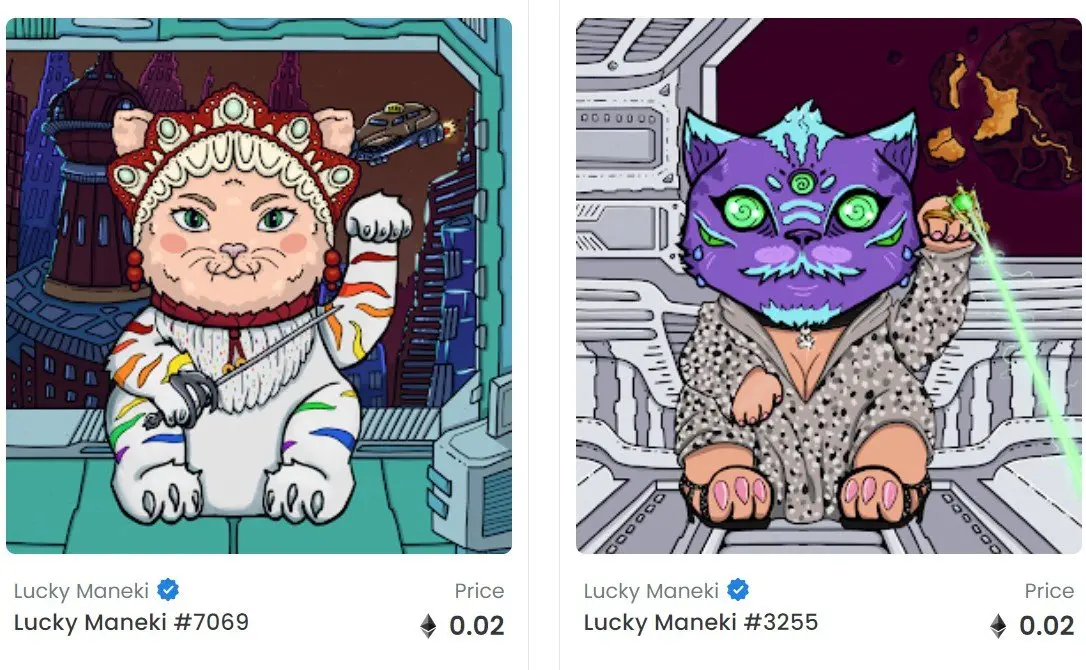 So what's Lucky Maneki all about?
Lucky Maneki is an NFT project on OpenSea; the initial collection features 14,159 unique Maneki's, each with its own properties.
Manekis are magical creatures inspired by the Japanese lucky cats. They live in the mystical land of Luckeania, and each colorful creature emanates prosperity and good luck.
Reportedly, the first 40 Maneki's created possess the greatest amount of good fortune. Also called Epic Manekis, these are the only collectibles that have perfectly aligned features: body, head, accessories, and background.
---
All investment/financial opinions expressed by NFTevening.com are not recommendations.
This article is educational material.
As always, make your own research prior to making any kind of investment.