The leading toy company Mattel takes another step on its NFT journey by launching a dedicated marketplace. In fact, the new trading platform is a revamp of its already-live Creations Virtual Collectibles Platform. Users will be able to trade and show off their Mattel collectibles via the new NFT marketplace starting April 27th.
Mattel's NFT Marketplace: How Does it Work?
After tens of successful NFT collaborations and drops, Mattel finally takes the leap to launch its own marketplace. The new platform, set to launch on April 27th, will facilitate users' access via smart digital wallet integration. This non-custodial wallet SDK comes from Magic – a company ready to create custom NFT wallet features.
The popular NFT company Rarible is behind Mattel's new platform too. Accordingly, the entire marketplace and its functions run on the Flow blockchain. Many high-profile companies have been using this Layer 1 solution, such as NBA, Ticketmaster, NFL, and more.
Overall, this innovation is another part of Mattel's goal to create a long-term relationship with its digital and real-life fans – and so is its latest NFT drop.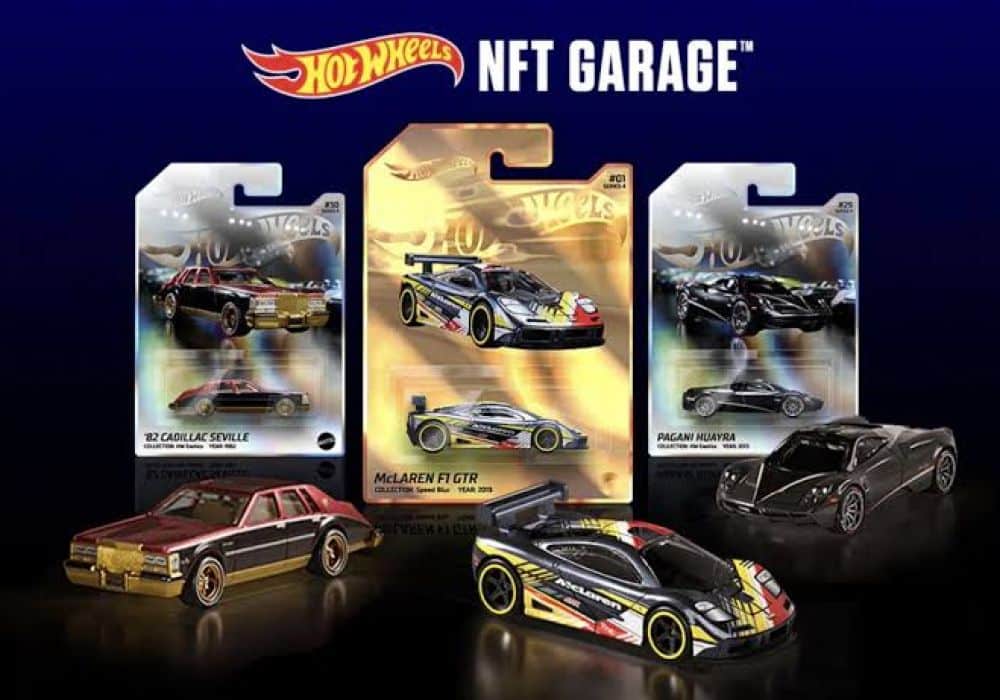 What About Mattel's New Hot Wheels NFT Drop?
Mattel is undoubtedly among the most active physical toy companies in the NFT space. Over the past two years, this brand has brought some of the most iconic characters to the blockchain, from Barbie to He-Man and Hot Wheels.
In fact, the toy giant is also planning to launch the Series 5 drop of its Hot Wheels NFT Garage collection. This new launch will consist of 40 legendary car models including Porsche, McLaren, and Chevrolet, among others. Each digital NFT pack will be available for $25.
Of course, the new collection will also come with different rarities and Treasure Hunt or Premium NFTs. Holders of these ultra-rare digital assets can also be eligible to receive physical replicas of their corresponding vehicles!
Are Toy-Inspired NFTs on the Rise?
For now, the toy-themed NFT market niche is still in its early stages – but it has potential. For example, the famous toy company Toys R Us debuted its first digital collection in December 2022. The cartoon-style phygital NFTs offered real-life VIP experiences in toy stores and exclusive marketplace access.
Likewise, the custom plush brand Budsies released its first phygital NFT back in January. Their limited-edition physical plush unicorns carried an NFC tag linked to the corresponding 3D NFT artwork of the same unicorn, called Unicorn Steve.
Of course, Mattel remains the leading example of how a physical toy company can successfully join the NFT market.
---
All investment/financial opinions expressed by NFTevening.com are not recommendations.
This article is educational material.
As always, make your own research prior to making any kind of investment.