Versatile, comfortable, and stylish, these are the reasons why people love sneakers a lot. In fact, sneakers are usually linked to famous athletes and celebrities. But what do you get when you combine both of them? Meet Sneaker Heads, a collection of 8,888 NFTs by real-life shoe designer Ali Dawood.
And if you think this is just another NFT project, get this – the project has amassed over 200k Twitter followers in just 2 months' time. Not convinced? You might want to take a look at one of the Sneaker Heads below.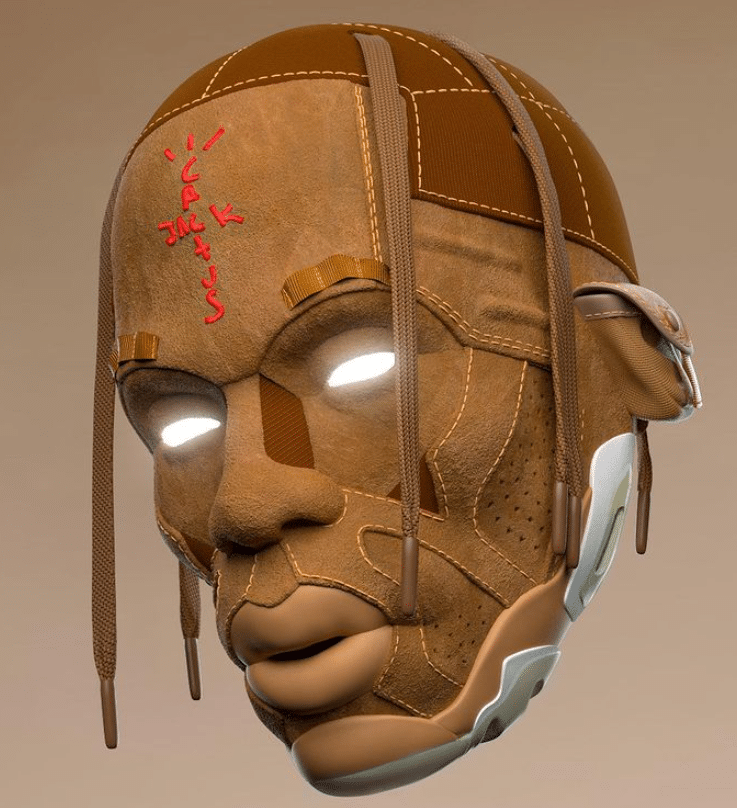 Sneaker Heads NFT collection is so realistic that it's hard not to fall in love with it
Well-known as @ill_lawi, Ali Dawood has always loved to include elements of street culture in his artwork. That's why in the Sneaker Heads collection, you'll find various futuristic combinations of famous artists' faces fused with existing trainer designs. One of his iconic designs showcases a 3D portrait of Travis Scott's face fused with designs of Air Jordan 6 Cactus Jack sneakers.
According to Ali, he and his team took more than 2 months to polish up each of its Sneaker Head. In particular, they have put much effort into detailing the fabric texture, making sure it replicates the shoe's fabric texture as much as possible. Indeed, given the realistic look of each Sneaker Head, we can't help but admire the team's meticulousness in their creations.
So, how can you get one of these Sneaker Heads? The NFTs are available for minting on its official website for sure. But there's a catch. Official links are only available in its Discord server. And the Sneaker Heads Discord server is private. So, you'll have to look out for the Discord link which will be posted on its Twitter account at random times. If you wish to get on board, make sure you keep an eye on its Twitter announcements.
Final thoughts
Without a doubt, blue-chip NFT projects are hard to come by. A strong community and solid team often determine the sustainability of an NFT project. For instance, Azuki NFTs recently saw its floor price rising thanks to its continuous development by the team. Given the overwhelming craze and high-quality artwork, Sneaker Heads might just be the next blue-chip that you're waiting for in the NFT space.
---
All investment/financial opinions expressed by NFTevening.com are not recommendations.
This article is educational material.
As always, make your own research prior to making any kind of investment.