Jeweler and luxury watch retailer Jacob & Co. enters the metaverse through the launch of its latest watch collection. In partnership with UNXD, they release "Astronomica Metaverso".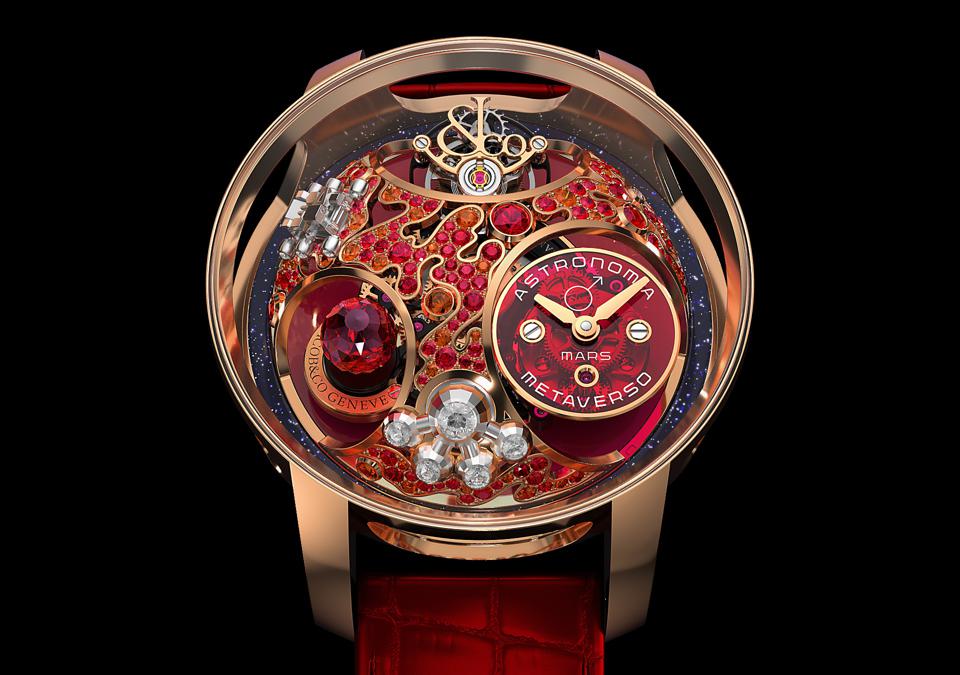 Astronomica Metaverso is a Collection Depicting the Universe In Different Forms
Jacob & Co. built the collection on the stories of their Astronomia line showing several depictions of the universe. Moreover, they revealed the first three of the eight watches in the collections on Wednesday. They said all watches are inspired by the planets of the solar system except Pluto. They released the first three watches as Venus and Mars: unique physical timepieces with NFTs.
It is not the company's first venture in the NFT space. Last April 2021, Jacob & Co. launched a timepiece NFT. Its SF24 Tourbillon timepiece fetched $100,000 at auction.
Jacob & Co. CEO, Benjamin Arabov, said they use a custom comic and cinematic movie to show the collection's story and creation. He calls it crypto comic culture. He said they want watch and crypto enthusiasts to indulge their imagination. At the same time, they can unlock new experiences through this latest collection.
In addition, owners can use the NFT watches as a membership pass. It gives the owner future digital, physical and experiential perks. Furthermore, it also allows the owner to take part in future Jacob & Co. digital activities.
Shashi Menon and Nick Gonzalez, the co-founders of UNXD, said they are impressed that physical luxury watches are a major part of this launch.
"The physical watches show a deep commitment by Jacob & Co. to do something truly innovative in this space," Menon said. "We're excited by this deeper commitment into this space and we think collectors will respond."
You can check out all Astronomia Metaverso watches here. Meanwhile, Bulgari also released an NFT of their exclusive timepiece.
---
All investment/financial opinions expressed by NFTevening.com are not recommendations.
This article is educational material.
As always, make your own research prior to making any kind of investment.