The Aswang Tribe is beginning to take its rightful place in NFT Land, with 3,333 Aswang NFTs ready to charge. The collection is set to drop in late April, with the community scrambling for a spot on the exclusive whitelist. This will be Aswang's second NFT collection, both using Filipino mythology as the main inspiration.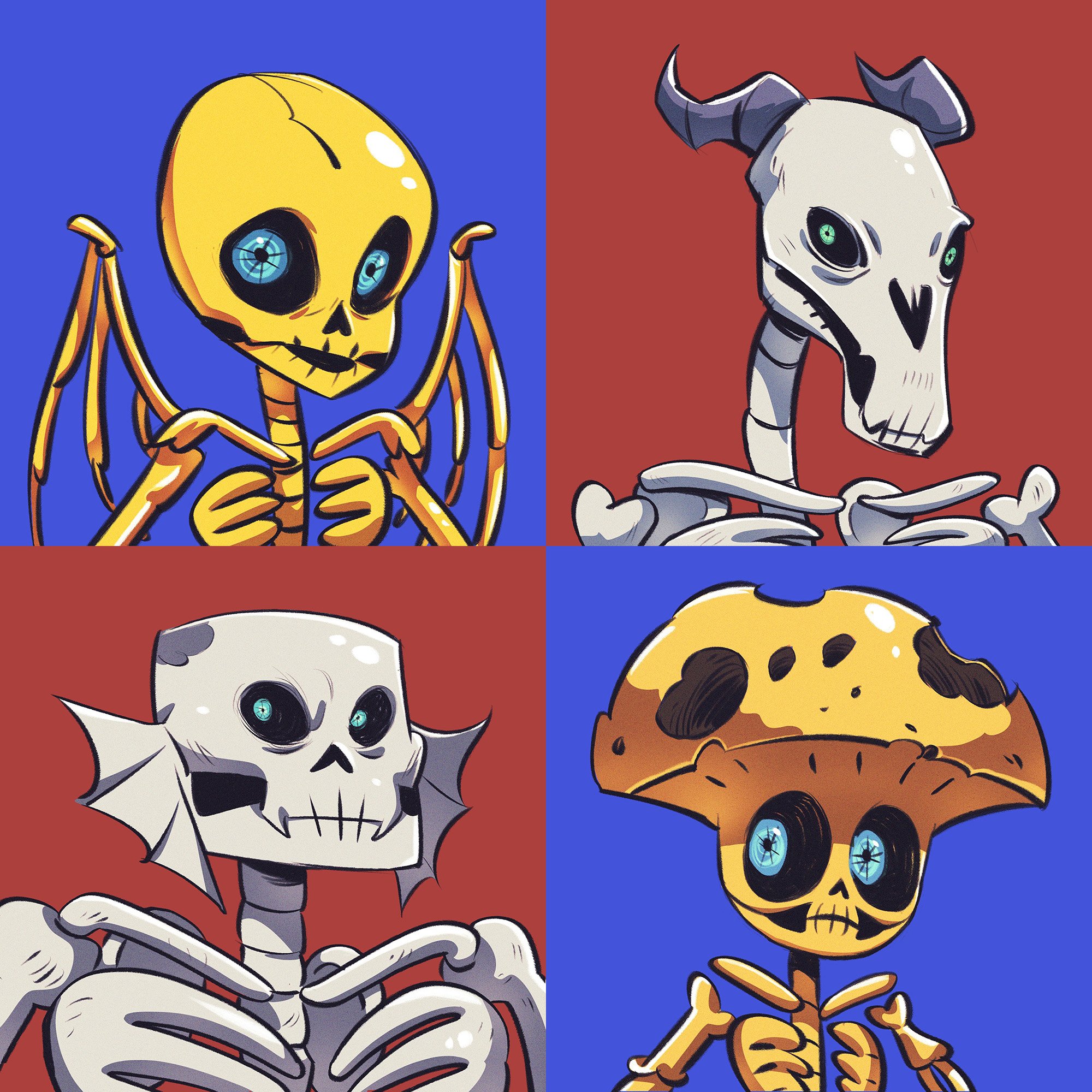 Aswang Tribe NFT
Aswang, the founding artist of the original Aswang NFT collection and the upcoming Aswang Tribe NFT collection, has big plans up his sleeves. The original collection has an exclusive 136 pieces, with only 62 owners. The floor price is up to 4 ETH at the time of writing, which is even more significant in terms of Philippine pesos. The artwork is unlike anything on the market, and the level of detail will definitely turn heads.
Aswang is basically an umbrella term for various shape-shifting evil creatures in Filipino folklore, such as vampires, ghouls, and witches. The community is expanding really soon with the impending drop. More than 3k new owners will soon join the club, possibly establishing the first blue chip NFT from the Philippines. There will be a total of 3 clans, each having 1,111 NFTs. This includes Tikbalang (Badass horses), Siyokoy (Chad fish), and Duwende (Qt mushrooms).
Even before the project launches, the team is already neck deep in collaborations and partnerships. For instance, they recently partnered with Karafuru NFT, an Indonesian NFT project. They are also working with Signature Sneakers, whose raffle ended a couple of days ago. In addition, the team has onboarded Augminted Labs to craft their smart contracts and other Web3 developments. This partnership is essential as Aswang plans to build their decentralized metaverse brand.
Board The Aswang Express
Moving forward, there will be plenty of utility and rewards for the close-knit Web3 community. Firstly, there will be staking facilities available for the Aswang Tribe NFTs. Staking the mythical creatures will reward stakers with utility tokens, which will be useful when the breeding feature is live. Staking 2 creatures for 6 months should be enough to breed a Manananggal, which will be a part of the 3,333 Genesis Collection. This can also gradually grow the Aswang community.
Besides that, 33% of all secondary royalties will go to the Community Vault, which will create the Aswang DAO. Each NFT will grant 1 vote to the holders, where they can vote on various proposals along the journey. The team is also planning to develop 3D versions of the artwork so that they can hop into any metaverse they want to.
At this point, the Discord is pretty active, with clan battles and contests going on everyday. It looks like the community is actually having fun, instead of blindly grinding away for a WL spot. Go check it out if you're feeling the vibes as the big day is on the horizon. Also, stay tuned to their socials for more updates, or even a shot at a spot!
If you like Aswang Tribe, make sure you check out our guide on the top anime NFT collections for more buying ideas!
---
All investment/financial opinions expressed by NFTevening.com are not recommendations.
This article is educational material.
As always, make your own research prior to making any kind of investment.