The popular Netflix show Love, Death + Robots is launching a substantial physical and digital NFT scavenger hunt. Working in partnership with Web3 studio Feature, 'Love, Death + Art' is an innovative and artistic interpretation of the latest volume of the show.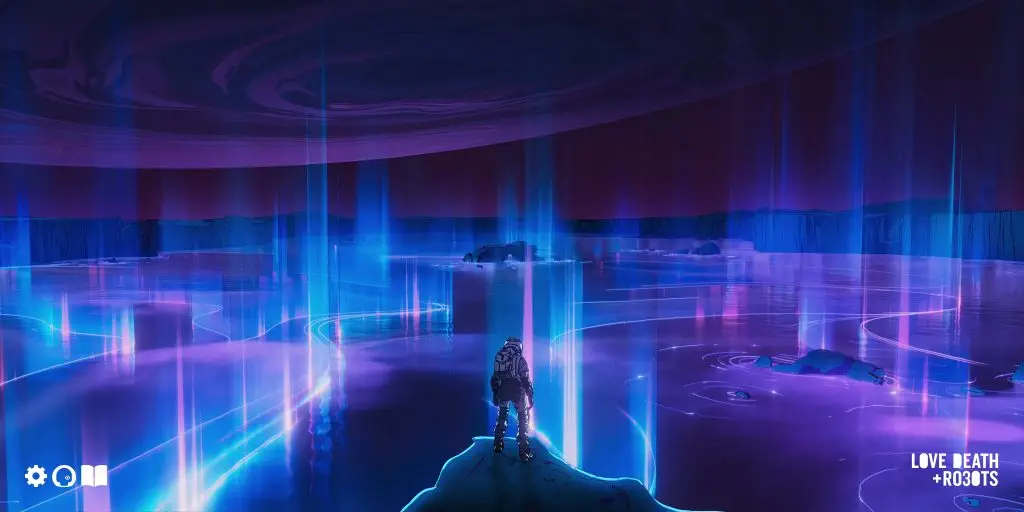 The QR-Coded digital NFT artworks are visible in places such as billboards, videos, and episodes of Love, Death + Robots. To find all nine animated NFTs, you must search online and in real life.
Love, Death + Robots enter the NFT world
Now streaming on Netflix, Love, Death + Robots is an incredibly creative and artistic animated short story anthology series. It is now on its third season, spanning numerous genres, including science-fiction, fantasy, comedy, and horror.
To celebrate the new series and reward fans for their support, they offer nine awesome NFTs. However, fans will have to do some work to find them. 
Notably, the Love, Death + Robots NFT collection is cheap to mint. According to the official website, it is a visually stunning collection of art that genuinely "represents the Love, Death + Robots' unique collective of visual perspectives and creative storytelling from Volume 3". The price of one of these NFTs is a small fee, at 0.0022 ETH ($3.79).
Is television the next big NFT industry?
Numerous TV shows are now adding NFT elements to their shows. Now, Love, Death + Robots is now joining the revolution. Significantly, the introduction of NFTV, the Web3 TV network, is a giant leap in this area. Web3 is changing the world in the same way Web2 did, and TV recognises this.
The NFT industry is yet to appeal to children on a large scale, something that they will have to change as technology develops. Perhaps web3 shows, such as animation and introducing NFT characters, can change that. 
---
All investment/financial opinions expressed by NFTevening.com are not recommendations.
This article is educational material.
As always, make your own research prior to making any kind of investment.