XCOPY, one of the most acclaimed and successful NFT artists, looks set for some major sales with his open edition mint happening on Nifty Gateway today. However, while a great many people are excited by the news, the feeling isn't completely universal.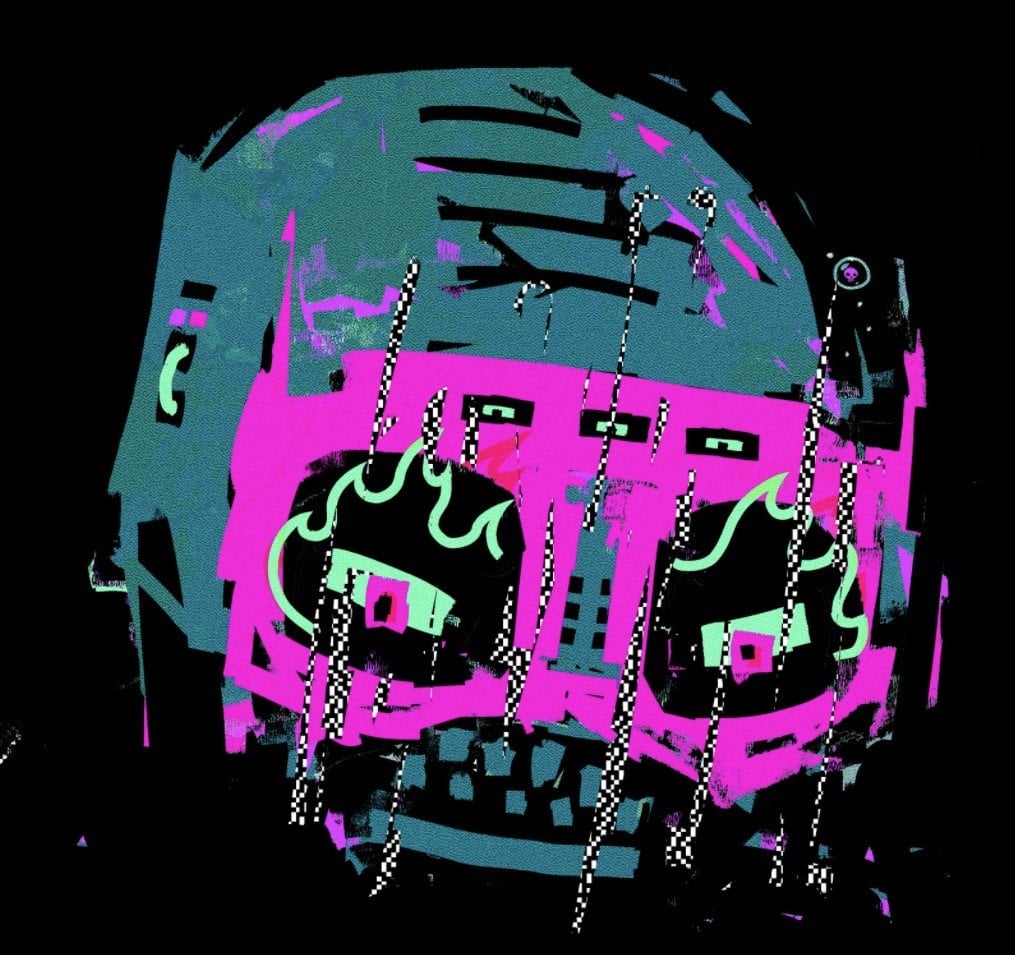 XCOPY "MAX PAIN" open edition NFT mint on Nifty Gateway
In short, the open edition mint on Nifty Gateway is part of the latest NFT drop from XCOPY. The collection is titled MAX PAIN AND FRIENDS, with the open edition mint of the MAX PAIN NFT as the centerpiece.
To explain, an open edition is when there is no cap on the number of NFTs available in a mint. Rather, the mint takes place over a limited time frame. In other words, people can mint as many NFTs as they'd like while the mint is open. The "MAX PAIN" mint will be open for 10 minutes, between 6.30 PM and 6.40 PM EST, March 24th.
Notably, the XCOPY open edition NFTs are 1 ETH apiece. To be sure, that's a hefty price for an NFT mint (1 ETH equates to about $3100 at the time of writing). With that said, XCOPY is without a doubt, one of the most acclaimed, and expensive, NFT artists in the space today.
To illustrate, the cheapest verified XCOPY NFT on OpenSea – from the artist's Afterburn collection – is listed at 6.69 ETH. To say nothing of the fact that only a small fraction of XCOPY NFTs are even listed for sale.
As a result, many people on Twitter noted that the open edition could be their best chance to own an XCOPY NFT. Even so, some people predictably balked at the 1 ETH price tag for the XCOPY open edition.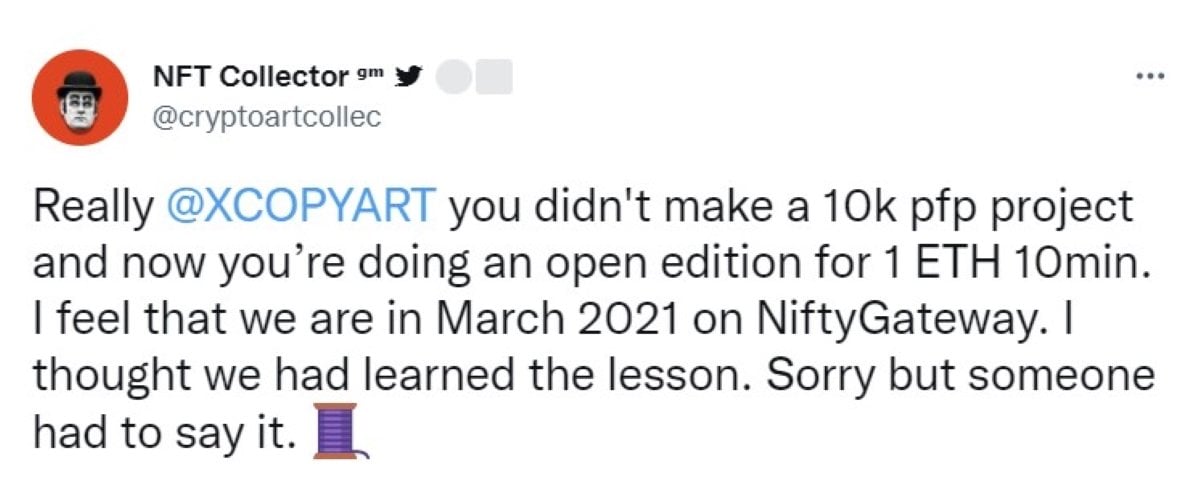 What issues do people have with the collection?
Besides the 1 ETH mint price for XCOPY's MAX PAIN, the most common issue people expressed on Twitter seemed to be the open edition factor. In essence, people are concerned about the open edition leading to a large supply, thus affecting secondary market prices. Of course, while many people are excited to hold an XCOPY piece long-term, there are always those looking to make a quick flip.
As shown above, @cryptoartcollec was one person to tweet a critique of the XCOPY open edition. They seem to suggest that a 10K pfp collection could've been a better way of dropping new XCOPY NFTs. What's more, the influencer followed up with a tweet saying,
"Bullish because I know it will mint more than 5k, but sad because I expected more creativity at this point."
There was a decent mix of people in the replies both agreeing and disagreeing with the tweet. In addition, there were a number of tweets mainly lamenting the use of the Nifty Gateway platform.
XCOPY actually replied to the tweets saying, "All I learned is that people get triggered by 'open editions'."
Needless to say, XCOPY likely saw some criticisms coming. In any case, regardless of how they feel about open editions, nobody can question XCOPY's position in the space. Anyway, it seems more likely than not that the mint will go down as another win for the artist.
---
All investment/financial opinions expressed by NFTevening.com are not recommendations.
This article is educational material.
As always, make your own research prior to making any kind of investment.