NFT BAZL is hosting the world's first physical NFT Exhibit today! Don't worry if you are nowhere near Miami because the event will run simultaneously in the Metaverse. Fans all over the world can also attend the exhibit and auction through the live stream at Decentraland's Genesis Plaza. 
NFT BZL is the brainchild of GDA Capital and Elitium.  The art exhibit, which will be held at South Beach's The Temple House, will include both digital and physical art pieces sold as NFTs through Elitium's digital marketplace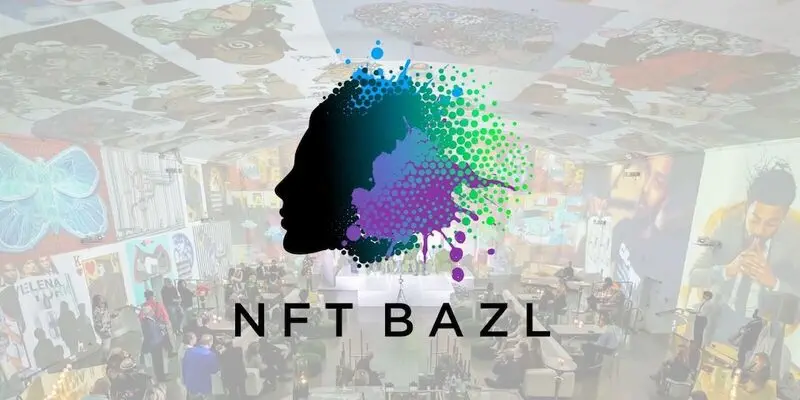 NFT  BAZL
The NFT exhibit will feature the works of 17  in demand  NFT artists in the space. These will be hand-selected by the prestigious secondary art market specialist and curator, Estelle Ohayon. The event will also include live sets by DJs Anna De Ferran, Firebeatz, and Wasabi creating a fitting tech vibe. 
The NFT BAZL exhibit also marks the official launch of Elitium's NFT Marketplace. Collectors can purchase exclusive artworks by simply scanning the QR Code and placing bids vian an online auction. The app then keeps track of the provenance and ownership of the art leveraging a purpose-built blockchain. 
Classic Switcheroo
Physical and digital art worlds are really coming together.  Artists can now exhibit physical and digital masterpieces side-by-side. This event reveals a positive growth pattern. Just as traditional auction houses like Sotheby's and Christie's adapted NFTs, the NFT world is doing the same. NFT Marketplaces, which used to be fully digital, are now adapting physical exhibits like their traditional art gallery counterparts. 
Catch the live stream and auction at The Genesis Plaza, Decentraland: Thursday, Jun 03 from 12:00AM to 06:00AM UTC. NFT BAZL is just the warm-up to Decentraland's very own Art Week, where exhibitions and real-world galleries will appear across the Metaverse.
---
All investment/financial opinions expressed by NFTevening.com are not recommendations.
This article is educational material.
As always, make your own research prior to making any kind of investment.