Art Blocks, home of generative NFT art projects, will participate in the world-famous Venice Biennale. "This event is the Olympics of the art world, and we plan to make a statement as the champions of the next evolution in art," Art blocks said in a tweet.
The Venice Biennale is a highly anticipated event for art enthusiasts around the world. It is a prestigious exhibition that opens every year from May to November. The Biennale has been running since 1895 and features multiple curations of various talented artists all over the globe.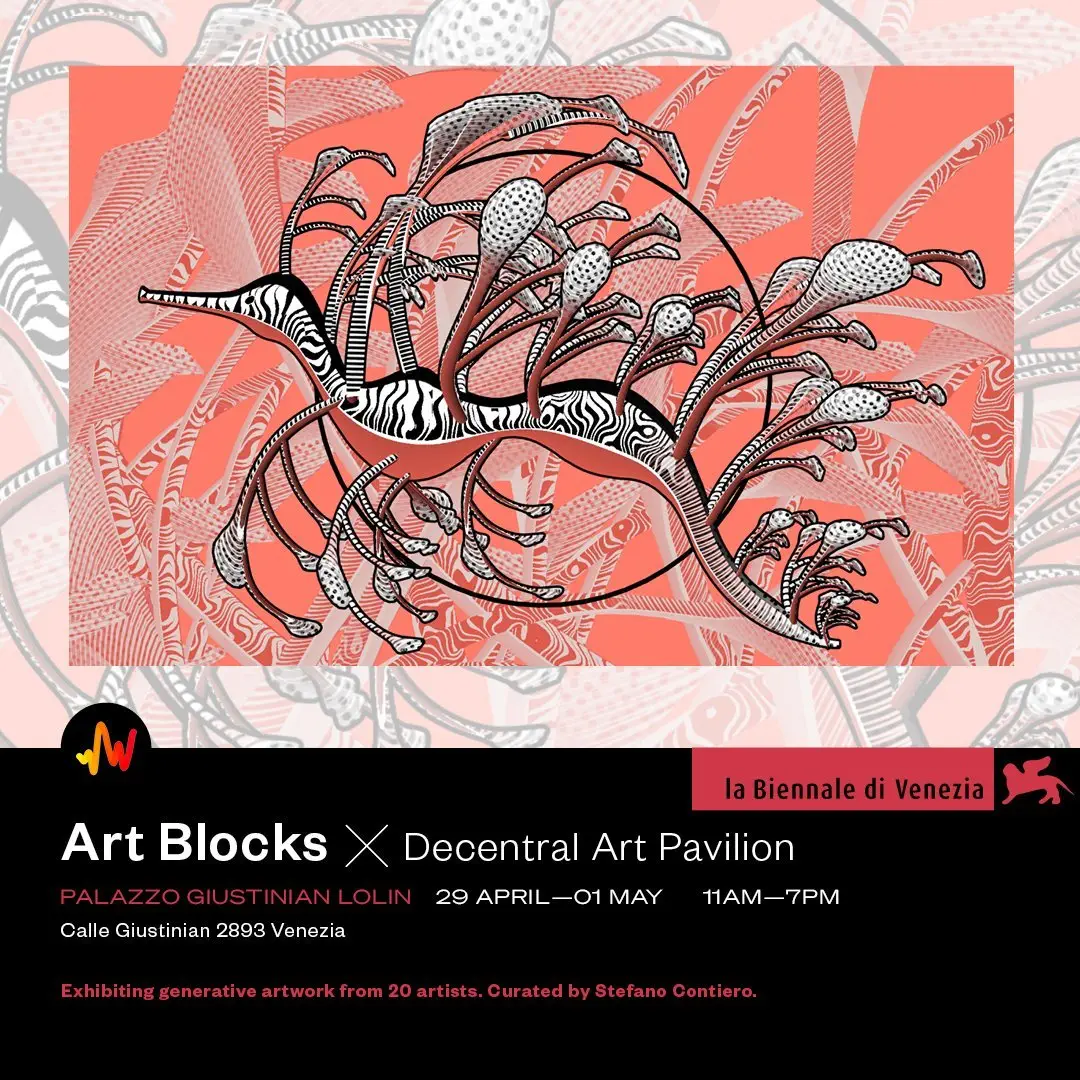 Art Blocks on Venice Biennale: New Heights for Generative NFT Art
The participation of the famed NFT project in the Venice Biennale will be historic. It is a big step towards the recognition of generative art and the role of NFTs in the new era of art. There are two exhibits in the Biennale that Art Blocks will join:
First, you can look for Art Blocks during the Generative Art Special Event in partnership with Decentral Art Pavilion. It will happen from April 29 – May 1 at Palazzo Giustinian Lolin. The exhibition includes the work of 20 Art Blocks artists from across Europe through the curation of Stefano Contiero. If you can't make the Special Event, you can still see the exhibit from April 23 – June 20.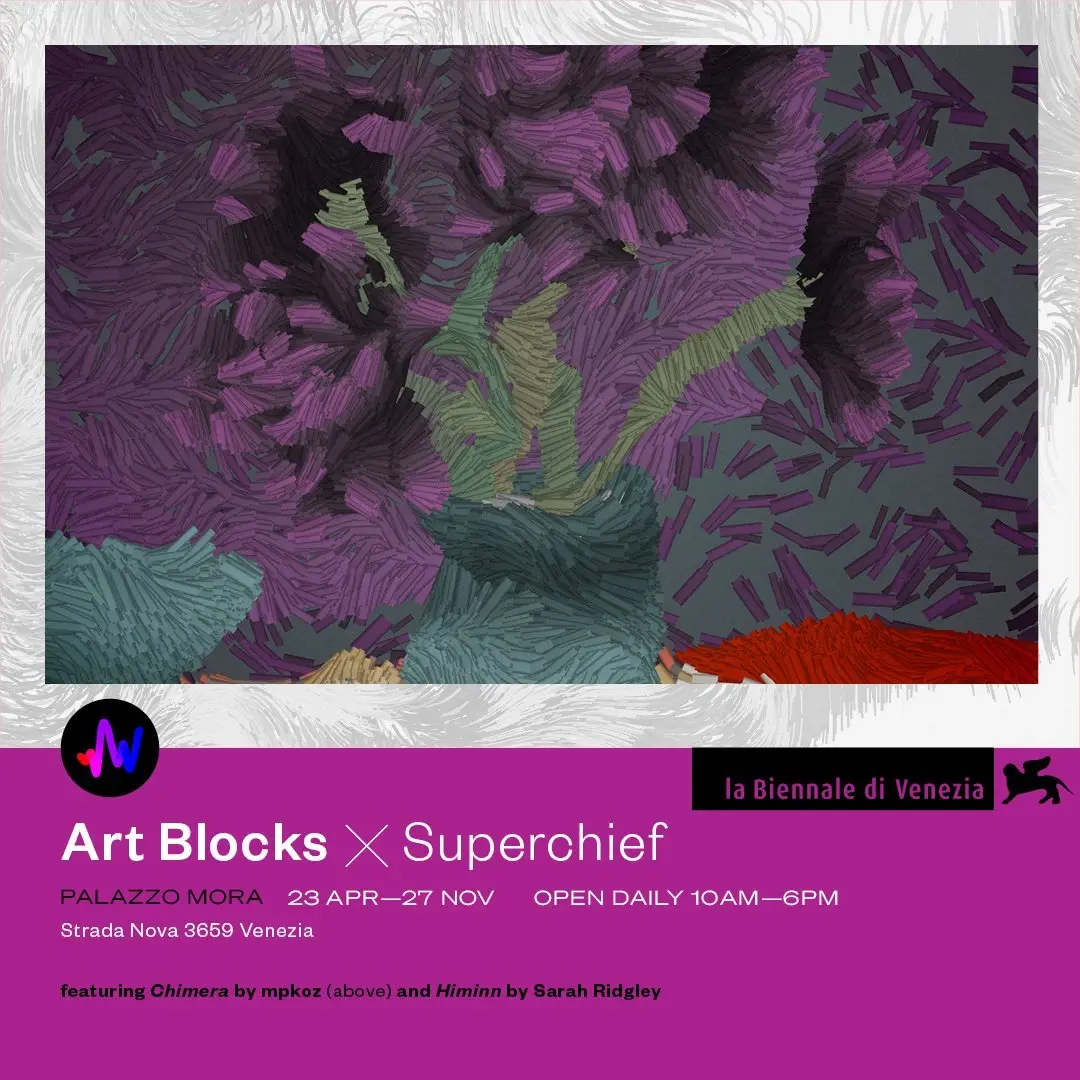 In addition, Art Blocks also collaborates with SuperchiefNFT on their show on April 23 – Nov 27 at the Cultural Centre. Their exhibit includes works of two Art Blocks artists: Himinn by Sarah Ridgley and Chimera by mpkoz.
"Over the coming weeks, we will be sharing the long list of Art Blocks artists and artworks that will be on display at the event," Art blocks said.
---
All investment/financial opinions expressed by NFTevening.com are not recommendations.
This article is educational material.
As always, make your own research prior to making any kind of investment.