Popular NFT project, On1 Force have announced their plans of releasing Nano Suits as NFTs in 2022. These have been created by artist, @trueIMCMPLX, who has "spent hundreds of hours creating the artwork". Additionally, these suits come as parts of their many plans throughout all quarters of 2022.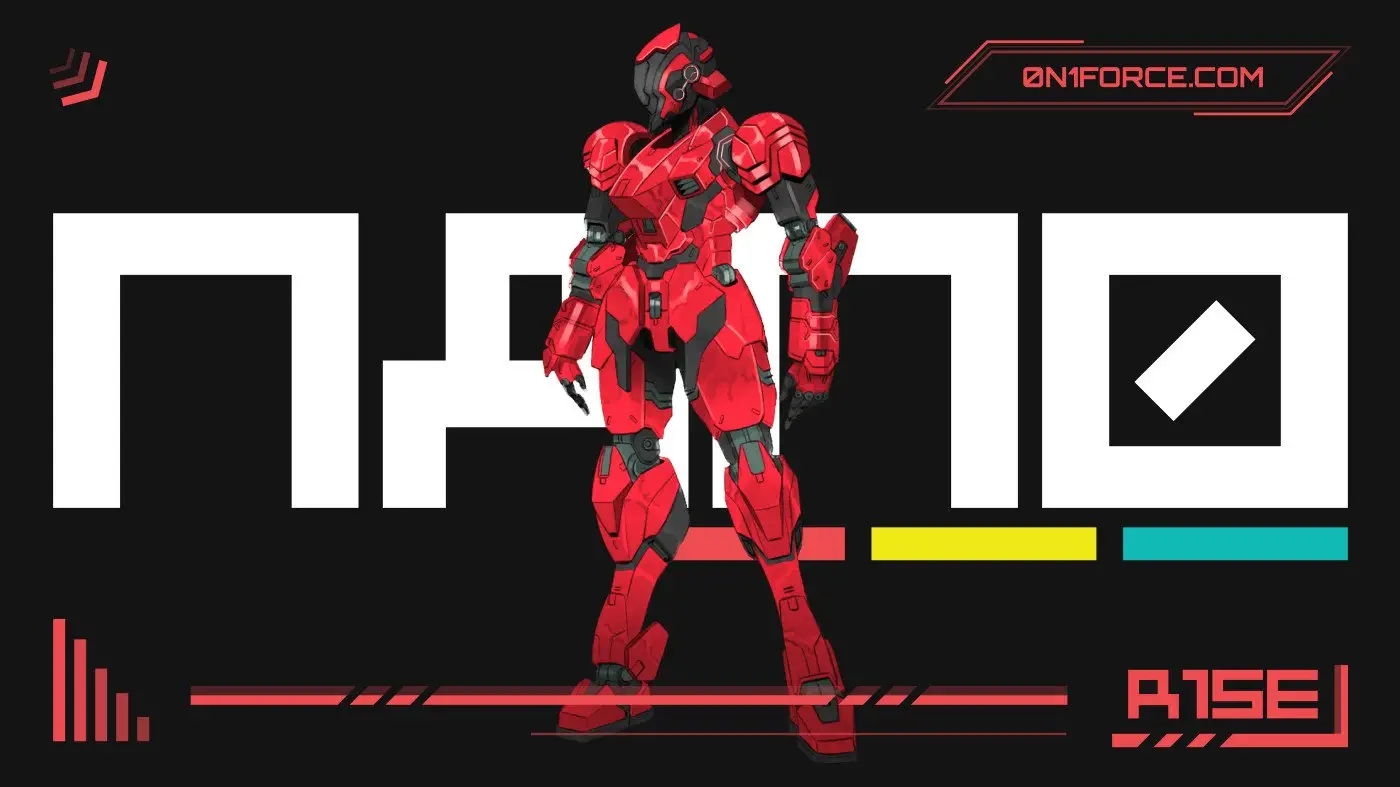 About the On1 Force Nano Suits
The Nano Suits by On1 Force are set to be released in Q1 of this year. Interestingly, the nano suits are non-generative, meaning the artist worked on creating these with no help from software to automatically.
They have been created with each original On1 Force's mask property in mind. However, not all of the first released NFTs have masks. The project addressed this by saying: "0N1 Force NFTs without a mask produce VOID Nano Suits. Like the original collection, it is our goal to ensure even "floor" 0N1s look awesome and we have carried this philosophy into the Nano Suit collection."
Altogether, these nano suits come as a large plan of work to take place from the project throughout the entire year of 2022. Through their website, they have generally provided a plan. This plan includes comic launches, merch store, community wallet (Q1). A partnership with Coinbase NFT (Q2/Q3). And finally, cross-platform assets and a social space developed by the creators of Playstation Home (Q3/Q4). These only name a few of the plans, and you can see the full details on the website.
About On1 Force
On1 force is a substantial NFT project with a strong community. They have a current floor price of 1.2 ETH on OpenSea, and their 7,777 NFTs are owned by around 4,300 wallets. Also, over time, 45,900+ ETH has been traded, which equals $152,982,405 at the time of writing.
The team behind the project are semi-doxxed, with all of the team showing their Twitter on the project's website. However, none show off their face, but some show off their real first name. Significantly, the project is looking for more people to join their team in various roles. You can find more information on how to apply here.
---
All investment/financial opinions expressed by NFTevening.com are not recommendations.
This article is educational material.
As always, make your own research prior to making any kind of investment.