Party Degenerates is an NFT project that connects visual art with musical communities. After a record-breaking NFT drop, which raised over $23 million, the project is preparing to shake up the NFT and music market.
Party Degenerates is Revolutionizing Music and NFTs
The project was founded by NFT connoisseur and DJ, SEEDPHRASE, and two other entrepreneurs with a background in electronic music. The project was unveiled a couple of months ago and was met with huge success after its first drop raised £23.5 million in twenty-four hours. 
Party Degenerates sold a total of 10,000 tokens, with it staging a city takeover, scattering advertisements during Art Basel Miami to promote the tokens. The NFT project held a private music event for their token holders, which featured world-class artists such as Guy Gerber and Dillion Francis, to name but a few.  
The NFT Project is leading the way to bridge the gap between the digital and physical world. Party Degenerates is trying to create a multiverse that connects art online with musical communities worldwide. Likewise, the project is dabbling in revolutionary NFT ideas such as the Decentralised Autonomous Organisation (DAO).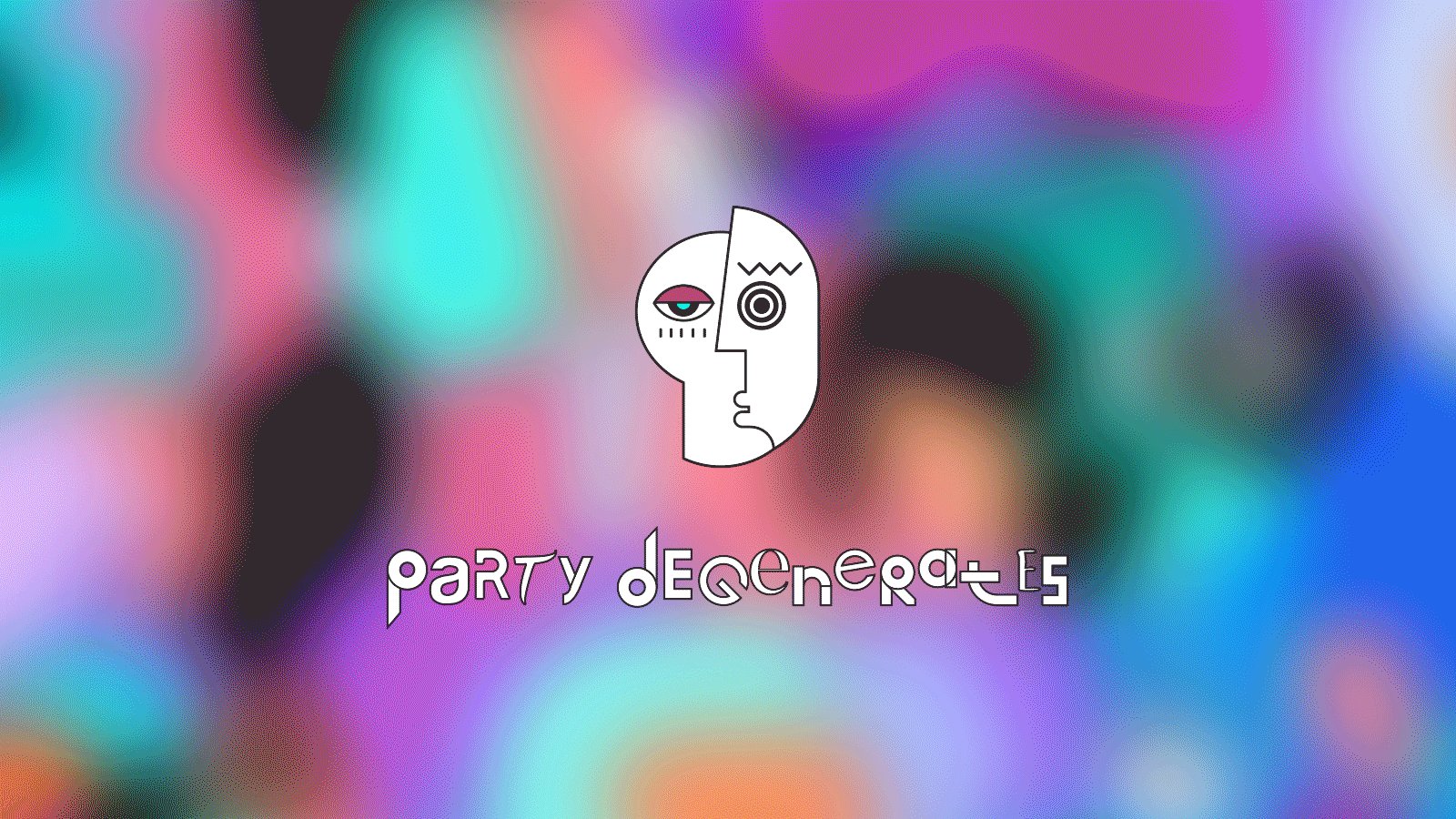 Using DAO to Democratise Music
 The DAO is a concept that seeks to democratise NFTs and Blockchain. It allows communities themselves to control decision-making processes within an organisation. Players collectively own decision making, decentralising leadership. The Blockchain makes this all happen due to its accountable and transparent nature.
Party Degenerates uses the DAO through its DAO Community Wallet, which secondary sales will finance, putting power in the hands of community members. As a result, Party Degenerates commits to providing its members with value and utility.
Furthermore, Party Degenerates sees itself as providing value and utility as a cultural movement. This movement involves its Party Degenerates Foundation DAO, which helps disadvantaged artists and musicians. Ten per cent of secondary token sales are going to the foundation to help the less fortunate. 
All in all, Party Degenerates is leading the way in the NFT space. The project is one of the fastest-growing NFT projects on the market. As shown by the projects record-breaking sales, it is starting to take over the music and NFT market. As a result, the project is beginning to revolutionise music and NFTs.
It connects digital art with physical musical communities in a democratised way, it will shake up the music and NFT market. It is already doing so due to its current momentum. For more information regarding Party Degenerates, you can find it here.
Final Thoughts
In conclusion, in the future, we should expect to see more projects like Party Degenerates as we get closer to Metaverse. Furthermore, NFTs will continue to bridge the gap between the digital and physical worlds.  
---
All investment/financial opinions expressed by NFTevening.com are not recommendations.
This article is educational material.
As always, make your own research prior to making any kind of investment.