Premiere NFT Marketplace, LGND Art is all set to curate an NFT art gallery during this year's ComplexCon. The NFT art show is sponsored by Coinbase and will feature works of renowned artists from across the globe. While ComplexCon 2021 will go live on November 6-7, LGND Art will hold the auctions from November 6-12.
"Art, fashion, music and beyond are all being impacted by NFTs and the culture of ComplexCon is all about excitement," the LGND Art team tells NFTevening. "LGND is literally making the energy surrounding NFTs accessible to everyone following ComplexCon."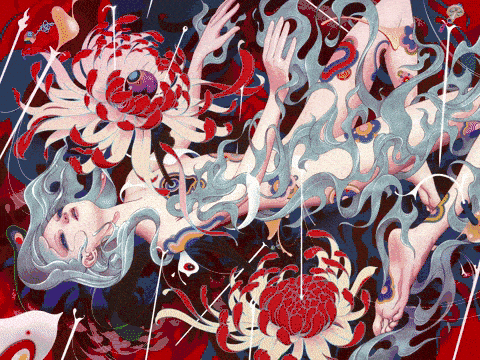 LGND Art x ComplexCon: All you need to know
LGND Art's NFT art show at ComplexCon 2021 will feature artists such as Mad Dog Jones, James Jean, Joshua Davis, Matt Gondek, Pussy Riot, and Michael Kozlowski, among others.
"From Joshua Davis, a digital artist steeped in history to Pussy Riot, an activist artist, LGND has curated a show that displays the strength of these voices as important and relevant artists to our culture," the team says.
Additionally, the works by all the featured artists have one thing in common—quality, they add.
"Harnessing the most important voices makes a statement," the team says. "We want to present the very best as a platform and we want to introduce these remarkable artists directly to those who are eager to learn."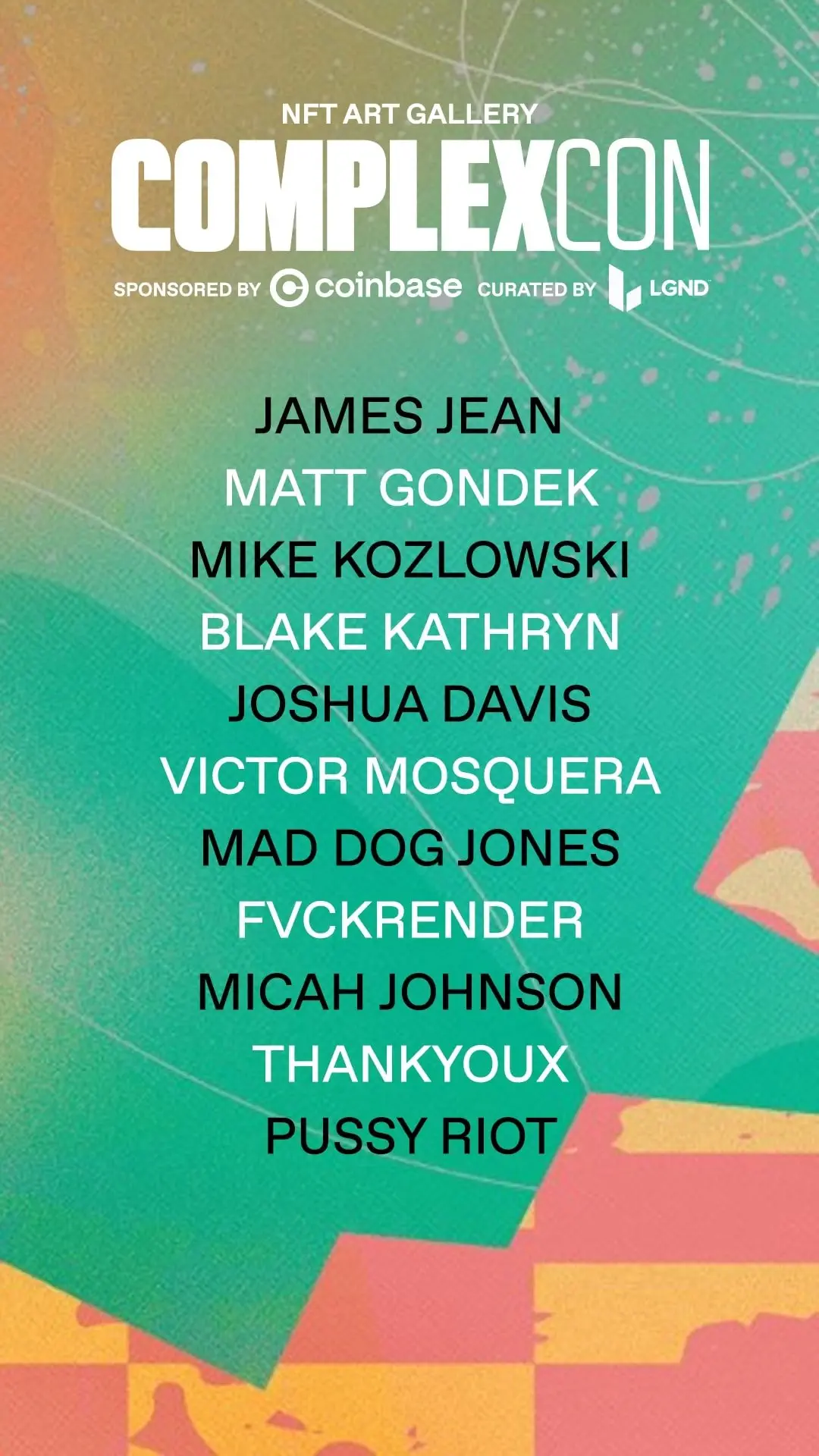 Furthermore, LGND Art will give a free NFT by Kozlowski to all ComplexCon attendees. This, the platform believes, will help widen NFTs' reach in an "eager crowd of culture enthusiasts."
If you wish to attend the exhibition, you have to get tickets to ComplexCon. However, the artworks will be available for global bidding on LGND Art. To make bids, it is mandatory to register beforehand. You can register here.
LGND Art is a heavily curated NFT marketplace that aims to empower artists worldwide. It helps them integrate their works into the NFT market, reach a wider audience, and build their future using LGND's "eco-conscious blockchain technology." 
What is ComplexCon?
ComplexCon is a curated festival hosted by the youth entertainment company, Complex Networks. The festival brings together the "hottest" brands and the most influential people in pop culture. Visitors of the festival can shop exclusive releases, attend live performances and inspiring talks, and more. 
This year, ComplexCon is returning after a virtual festival in 2020. In its 2021 edition, the festival will host performances by A$AP Rocky, Turnstile, and many others. More importantly, this is the first time the festival is featuring an NFT gallery. As a result, for the first time, the ComplexCon community will be "exposed to some of the top artists in the space."
---
All investment/financial opinions expressed by NFTevening.com are not recommendations.
This article is educational material.
As always, make your own research prior to making any kind of investment.