Red Devil NFTs have just announced a new exciting project at the intersection of celebrity culture and NFTs. The Dennis Rodman NFTs are essentially never-before-seen private photographs, with explicit content, of the basketball superstar. Undoubtedly, this is a one-of-a-kind NFT project that could spark a new trend: famous people and celebrities selling private, R-rated photos of themselves as NFTs.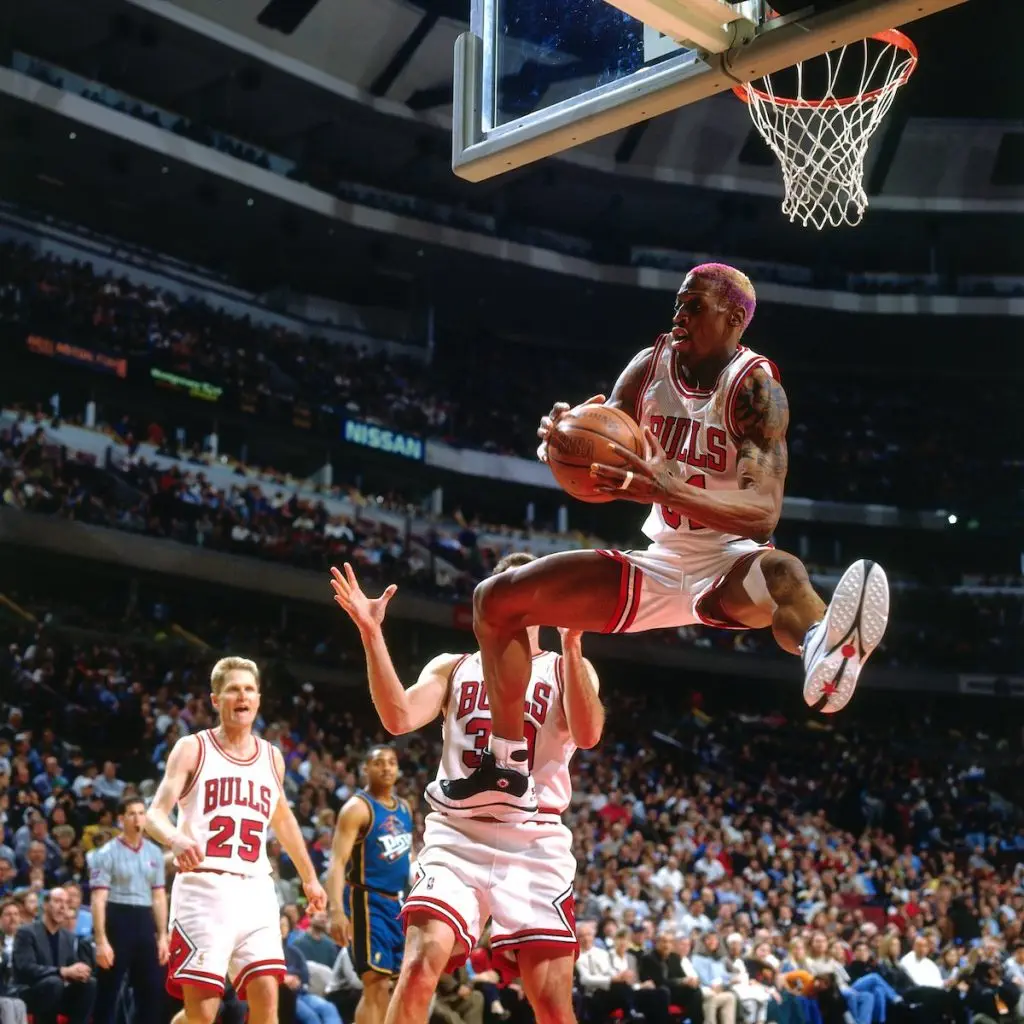 What's Red Devil NFTs?
Red Devil NFTs is a group of UK crypto heads, designers and entrepreneurs creating a vast network of NFT-inspired products. The group is working hard to become a leading NFT creator in the UK and internationally. In fact, the group is starting things off with a bang. This is because its first collection is the Dennis Rodman NFT collection, which is bound to turn heads due to its explicit content.
What does the Dennis Rodman NFT collection entail?
The Dennis Rodman NFT collection consists of ten exclusive Dennis Rodman photos, taken in 1997. There are also photos of other celebrities, including Katherine Jackson. The most interesting point, however, is that this collection has a never-before-seen, explicit image of Dennis Rodman. Furthermore, each NFT is a one-of-one; with the most expensive being sold for 400 ETH.
A Red Devil NFTs representative explained how this collection came about: "The story behind the collection is: one of our team members at Red Devils was friendly and partied with him throughout his basketball days and around the time of the Dennis Rodman Netflix documentary – The Last Dance." Through this personal connection, Red Devil NFTs managed to get exclusive access to these photos and turn them into NFTs.
This is not the first time Dennis Rodman has ventured into the NFT space. Last December, the professional basketball player and unofficial US peace ambassador to North Korea joined My Pet Hooligan. Since then, he has become an avid collector and regularly updates his Twitter followers on his latest purchases.
---
All investment/financial opinions expressed by NFTevening.com are not recommendations.
This article is educational material.
As always, make your own research prior to making any kind of investment.