This Holiday season will bring something special for scotch NFT collectors. On December 21st, a rare, 51-year old Royal Salute Scotch NFT bottle will be released via the BlockBar marketplace. Accordingly, the exclusive launch is part of the ultra-limited NFT launch Royal Salute Time Series 51 Year Old 2021.
If you're looking for a truly special NFT, this is it – so let's find out more.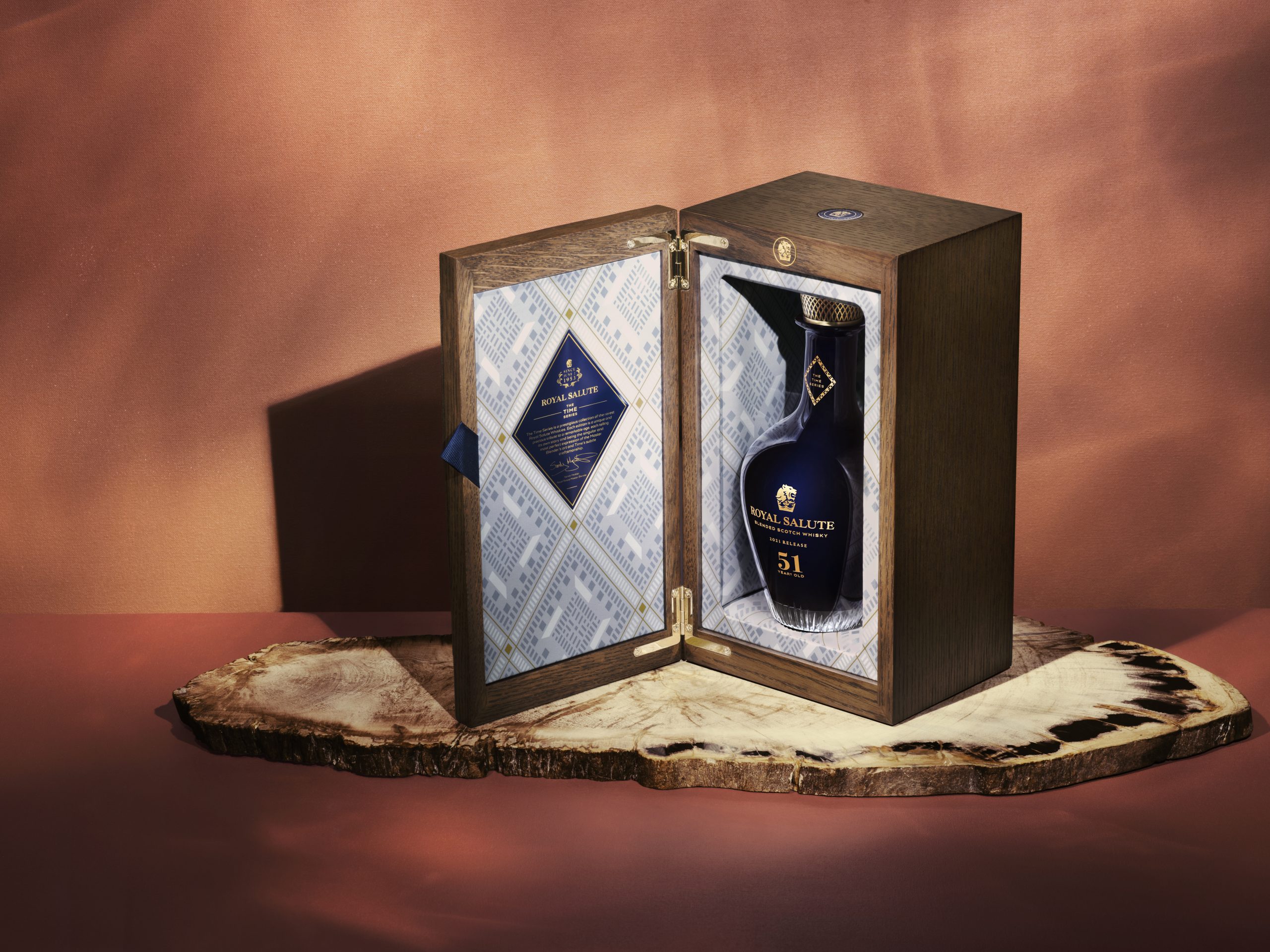 An ultra-rare Scotch NFT drop
The Royal Salute Time Series 51 Year Old 2021 drop is one-of-a-kind and for good reason. This release only includes ultra-rare whiskies laid down in 1970 at the latest. The resulting product is unique, originating in 'ghost' distilleries decades ago.
In fact, Bottle Number #85 is the debut NFT of Royal Salute, one of the most prestigious Scotch whisky brands worldwide. Surprisingly, it's a five-decade-old scotch, perfected by Royal Salute Master Blender Sandy Hyslop. The product includes strong notes of aged oak, blood orange, and salted caramel – all sweetened by Manuka honey flavor.
In order to make the asset even more special, the asset includes an original signature of Sandy Hyslop himself – and there's more!
The NFT also comes with a private tasting invitation with Hyslop – including a 5cl miniature replica of the original blend. In addition, the lucky holder will also receive an exclusive tour of the Scottish Strathisla Distillery. This bonus experience features dinner for two and a luxury overnight stay in the renowned Speyside region of Scotland.
Of course, all of these perks come at a cost. The Time Series 51 Year Old Scotch whisky NFT will launch on December 21st with a starting price of 9.0262 ETH (or $35,000). 
Nevertheless, Mathieu Deslandes, Royal Salute Global Marketing Director, confirms it's all worth it:
"Royal Salute is dedicated to sparking emotion and enchantment in every encounter, be it in the physical or digital world. We are always exploring new ways to innovate and connect with today's luxury consumers; we couldn't be more energized to be launching the highest-aged Scotch whisky ever released on BlockBar, and opening the doors to our world to even more whisky aficionados."
BlockBar: the ultimate luxury beverage NFT marketplace
With the NFT industry expanding faster than ever, BlockBar might become your go-to marketplace for luxury wine and spirits NFTs. Thanks to smart contract tech, the platform allows collectors to own prestigious alcoholic beverages in just a few clicks.
In fact, the marketplace is founded by The Falic Group – the same group owning Duty-Free Americas and Paneco (the largest virtual liquor site in Singapore). The team's experience IRL is undoubtedly a great advantage, as the BlockBar marketplace is both user-friendly and prestigious.
Last month, the platform made headlines again when the renowned Australian winemaker Penfold created a vintage wine barrel NFT. BlockBar hosted the sale, and the lucky winner received The Penfold Magill Cellar 3 2021, which is currently still maturing.
---
All investment/financial opinions expressed by NFTevening.com are not recommendations.
This article is educational material.
As always, make your own research prior to making any kind of investment.