Sam Bankman-Fried, FTX Founder and major investor in Solana, weighed in on the 17-hour outage in the Solana Blockchain. The 29-year old crypto and NFT thought leader called the incident "sad" and "frustrating." However, he reiterated that it is natural because "as you try to scale up a blockchain massively, eventually you test its current limits." 
Before we go into the details about Bankman-Fried's take on things, let's backtrack a little. Solana network is one of this year's fastest-rising networks. This month alone, SOL token reached its all-time level while the network recorded its first million-dollar NFT Sale. However, the network experienced a problem validating transactions last Tuesday.  As a result, the network was unable to process transactions for 17 hours.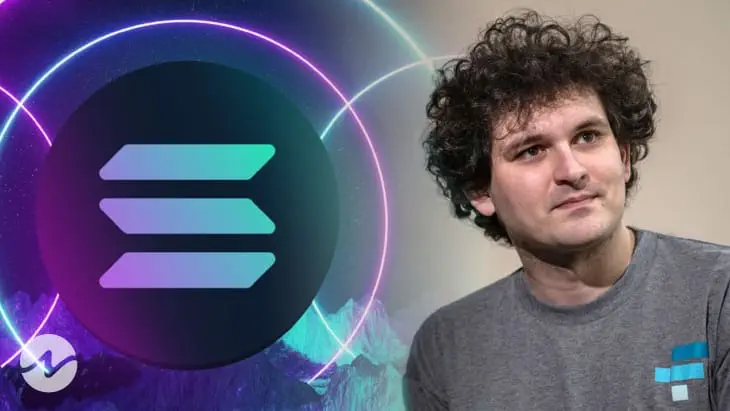 Sam Bankman-Fried on the Solana Outage
Solana was able to restart the network to solve the issue that stemmed from "resource exhaustion." In simple words, bots competing to buy various coins flooded the network with transactions. Roughly 400,000 transactions per second, to be exact. 
According to Bankman-Fried, the volume was ten times as many as any public blockchain in the world can support right now. He added, "If it were to happen again today, it would be fine. I think that that has been patched. It's always sad when these happen. It's always frustrating — but I don't think that it's particularly a security thing."
He continued: "I also think part of progress is testing the limits and seeing what happens and improving. If you never do that, the industry might never get to a place where it's able to scale to support large protocols."
Impact of the Outage
Due to the incident, the price of Solana's native token SOL fell 10% by the end of last week. The incident has put the network's stability and capacity to process large transactions in question. Solana is positioned as Ethereum's rival because of its technology, so the outage is a direct reputational hit.
Solana combines the proof of stake consensus algorithm — PoS for short — with a novel proof-of-history, or PoH, system. To illustrate, networks that use PoW like Ethereum approve the most expensive transactions faster than smaller ones resulting in high gas fees. In contrast, PoH is built like a clock. Thus, it records all transactions in real-time, making sure they are processed in order while speeding up the entire network.
Prior to the network issue, SOL has been on the upswing. According to CoinMarketCap, Solana is now the 7th biggest cryptocurrency with a market cap of over $41 Billion. Meanwhile, the blockchain's SOL token also recorded its all-time high price of $214.36 two weeks ago (September 8). This new record represents over 13,200% growth from its price of $1.61 on January 1. As of press time, SOL has pulled back to around $139. 
The question now is whether Solana can recover from this? The NFT industry is still in its inception stage, so the market is still quite forgiving to tech issues as long as there is no breach in security or loss of funds. Solana has amassed a strong following because of the project it is currently supporting. So this incident can be earmarked as a learning opportunity rather than a showstopper. 
---
All investment/financial opinions expressed by NFTevening.com are not recommendations.
This article is educational material.
As always, make your own research prior to making any kind of investment.