Sandbox Game Infinity Skies proudly declares that their gameplay is a fusion of gaming giants Animal Crossing, The Sims and Diablo. The game's ambitious plans prove that they want to make an impact in the NFT Gaming Scene.
So what does the game offer? 
The short story is: Infinity Skies allows players to build, socialize, trade and explore to create the most prestigious castle in the sky. All of these will happen while collecting rare NFTs!
The long story is that the castle will be on an island in the sky. It will be built from the ground up solely using NFTs as the essential building blocks. This means that all components, furniture, decorations and similar items will be tradeable NFTs.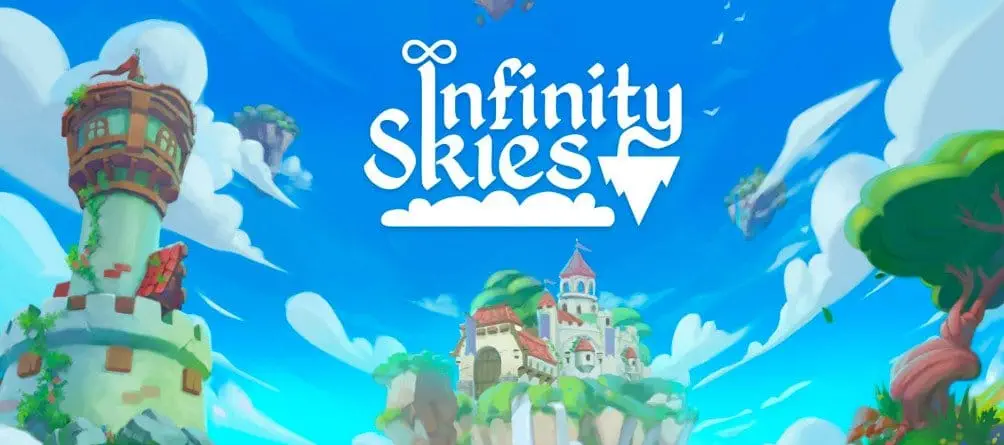 Exploring Infinity Skies' Roadmap
Dreamfuel Games gaming studio is developing the play-to-earn game. The building component will tie in closely with the play-to-earn mechanics of Infinity Skies. For example, advanced structures will presumably generate more income. Players can burn a Feast NFT in order to bump their island to the top of the lobby list, possibly generating more traffic. Players can also burn their NFTs through a crafting mechanic in order to receive a random NFT of one rarity up.
Moreover, the islands owned by the players will double as creative and social gathering hubs. Players can modify their island, create buildings, add decorations while also repositioning their island next to friends and other players. This part of the game mimics Animal Crossing.

For the adventure part, players can go for political conquest or travel the world to see the rarest islands. So those who want a bigger challenge can battle monsters, do quests together with friends or dive into dungeons. From their adventures, players will earn Treasure Chest, which will come in 3 different rarities.
In summary, players have three goals in this game:
Building a castle/island to attain a high ranking on the social rankings leaderboards in order to reap 

Gather as many rare and unique NFT's as possible

Turn your time into money with our cryptocurrency "Skyblocks" by trading in NFTs
Tokenomics
The native token Skyblock (iSKY) has a maximum supply of 100,000,000. Initially, the token will only be available on PancakeSwap. They will lock away 10% of their presale fund and burn 5% of every Skyblock transaction. 
Following the model of modern DeFi projects on BSC, the burn amount will be split. However, the tokens don't really get burned but instead are removed from the market. Three percent will go into the play-to-earn reward pool, which gets distributed weekly. To receive earnings from the play-to-earn pool, players will need to do a certain amount of tasks. In addition, 1.5% will go to the Claim pool, while 0.5% will go to the developers.
Skyblocks Liquidity Providers stake LP tokens and earn Sky-keys in exchange. These keys are used to purchase [Treasure chests] with in-game or on our website.
The project's whitepaper paints a full picture of its grand plans, so make sure to check them out. 
---
All investment/financial opinions expressed by NFTevening.com are not recommendations.
This article is educational material.
As always, make your own research prior to making any kind of investment.