Calling all Smilesss NFT holders! The team is organizing an exclusive party for all of you in Vulcan Gas Company, an Austin staple hosting global artists, private events and more. Now that governments are slowly relaxing Covid restrictions, NFT projects are starting to organize more IRL events to push for community-building.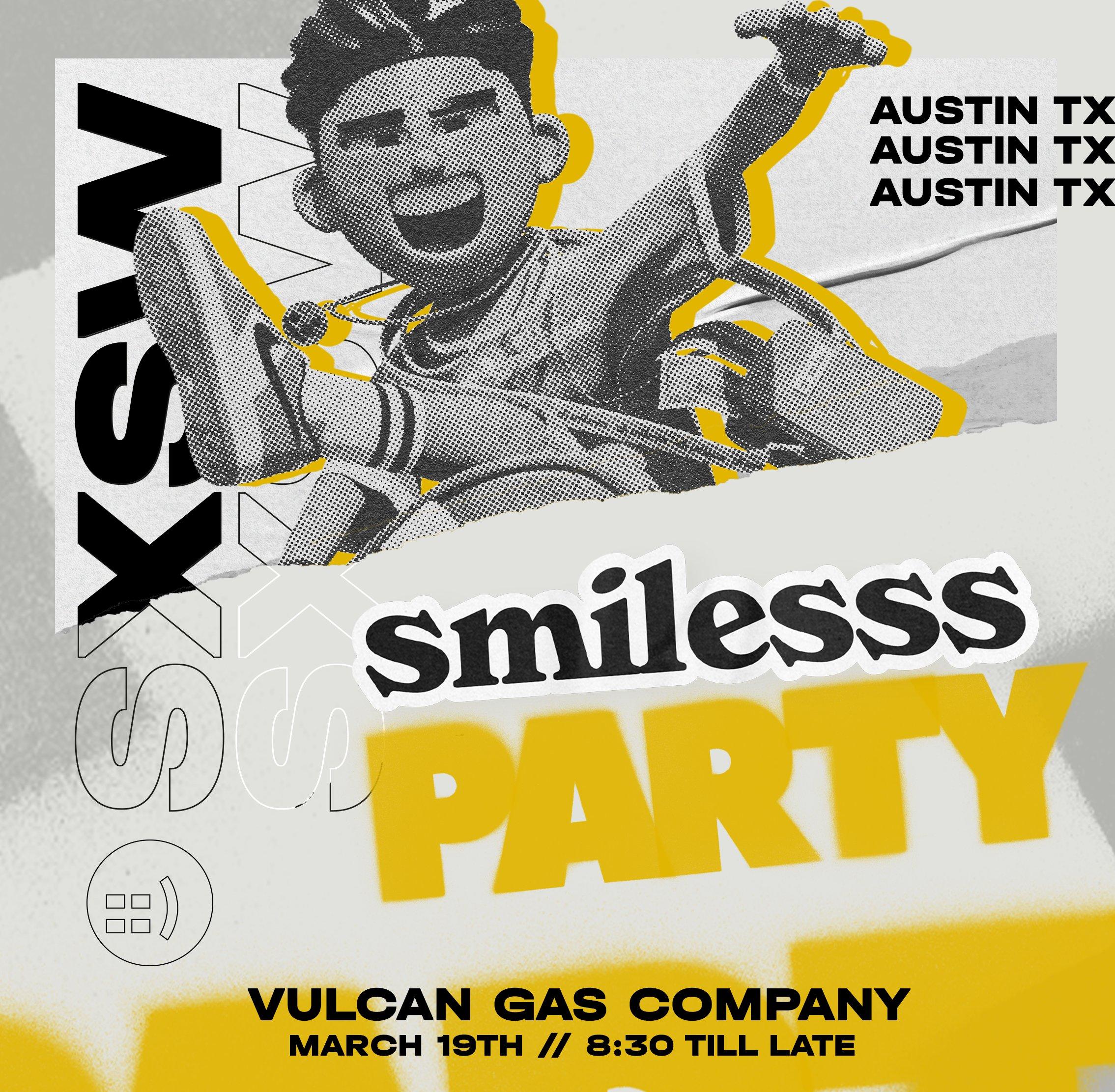 Exclusive Party For Smilesss NFT Holders
Smilesssvrs is a collection of 8,888 generative full-body 3D characters featuring the art and creations of artist Waheed Zai. According to the team, this is more than just an art project because the NFTs double as your ticket into the Smilesssvrs. One that's focused on culture, fashion, hip-hop and smilesss. So the upcoming party is very consistent with the project's branding and persona.
The community is reacting positively to the event! Excited NFT holders are flooding the official Twitter announcement with messages of support.
Usually, NFT projects present a grand roadmap on their website, promising game-changing, next-level utilities. Smilesss veered away from this strategy. According to the team, "We don't believe in a standard project roadmap that makes lofty promises that are often unkempt. We won't promise a video game, a comic, ETH giveaways or floor buy-ups."
Instead of the usual formula, Smilesssvrs commits to innovating on different utilities and delivering the most authentic art to hit the metaverse. In addition, they also plan to provide experiences to the community members that will stick with them forever. Hence, the exclusive party for Smilesss NFT holders!
The party is happening on March 19 and you can RSVP through the project's Discord channel!
---
All investment/financial opinions expressed by NFTevening.com are not recommendations.
This article is educational material.
As always, make your own research prior to making any kind of investment.