Smilesss NFT collection, titled 'Smilesssvrs ::)', had a successful launch and now successful reveal. The 8,888 1/1 full-body 3D characters, which were hand-designed by Waheed Zai, also known as smilesss. A lot of hype was created around the project.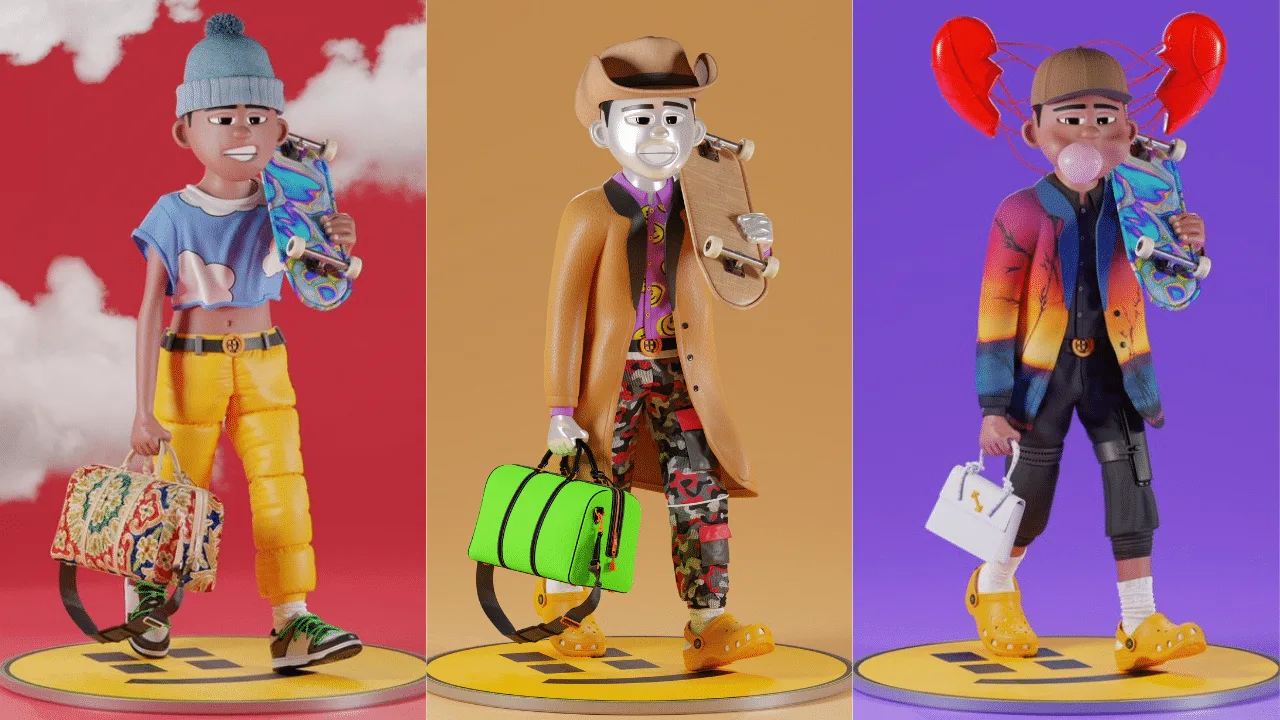 About the Pre-Launch and Launch
The pre-sale mint began on October 29th and finished on November 1st. The public mint happened on November 3rd and sold out the next day. Until now, they've grown 15.4k followers on Twitter, and 13.4k members on Discord. There was a lot of hype pre-launch after people saw previews of the 3D artwork that is extremely detailed. As a part of their marketing campaign, they proved their worth in the fashion and sneaker game by having a pop-up stall at ComplexCon 2021.
About the Smilesss NFT Reveal
The reveal happened yesterday. And wow, people were pleased with the results. After all the hype and work behind the project, the results were outstanding. Each NFT in fact has a totally different outfit, showing off the creativity of the artist. The clear differences between each NFT allows for people to purchase a character that looks like them in terms of fashion style, further adding to the value and hype of people behind the project. You can clearly see the inspiration that came from fashion, culture, hip-hop and sports. There is a total of 269 properties, allowing for very rare and differentiating NFTs.
The Future of the Project
The future of the project is huge. It's very new, so has tremendous upside in fashion, hip-hop and other industries. If worked in these industries correctly, it gives people within them a nice profile picture to use or something else to collect. If we see celebrities come on, we could see a large increase in demand.
---
All investment/financial opinions expressed by NFTevening.com are not recommendations.
This article is educational material.
As always, make your own research prior to making any kind of investment.