Snoop Dogg's run of NFT collabs shows no signs of slowing down, as he teams up with the Clay Mates NFT project. His son, Cordell Broadus aka Champ Medici, is joining him on the drop which will come on April 10.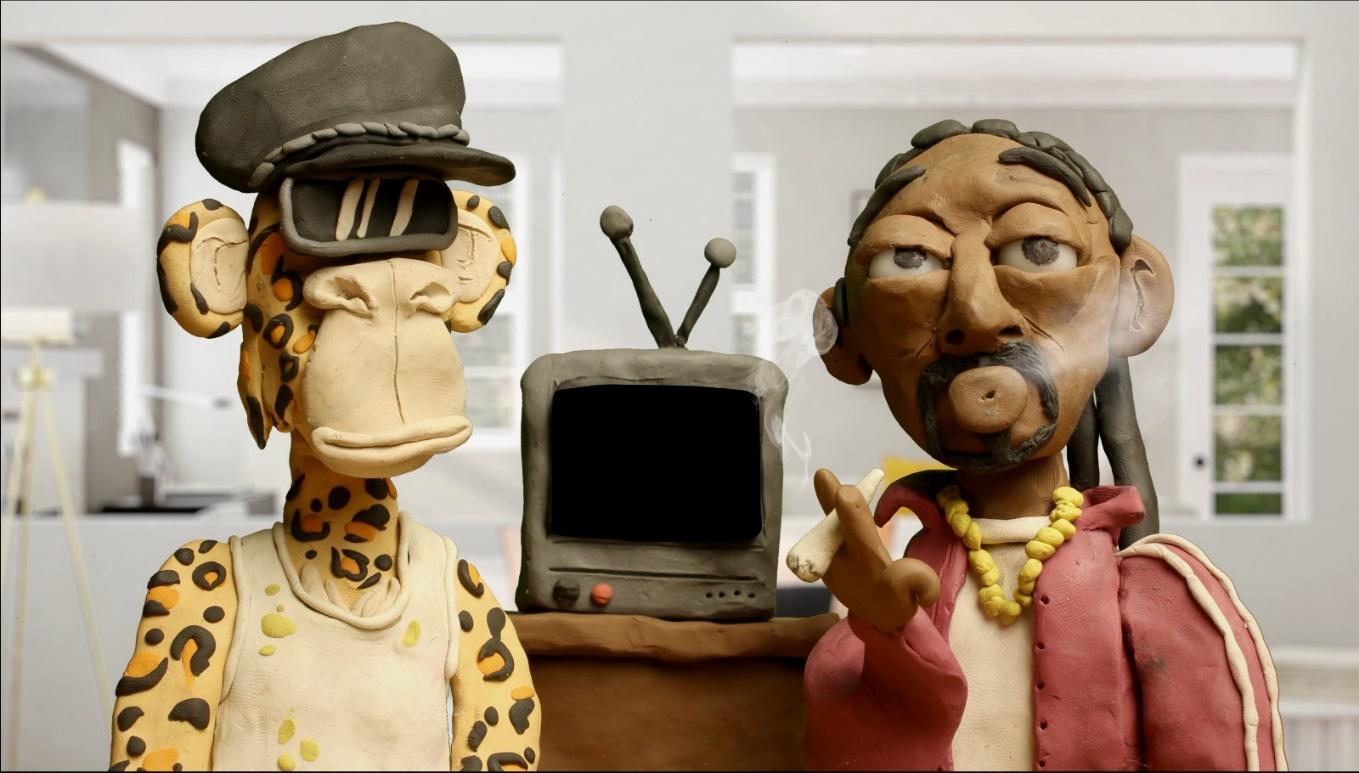 Snoop Dogg & Champ Medici dropping Clay Mates NFTs
Earlier today, Clay Mates announced the partnership with Snoop Dogg and Champ Medici. To sum up, the drop will see the two team up with Clay Mates to drop NFT collectibles. In addition, they will also be dropping a brand new exclusive map area to the Clay Nation clayverse, fittingly called Baked Nation. Significantly, holders of these new pitches in Baked Nation will be able to unlock unreleased Snoop Dogg tracks.
To clarify, the Clay Nation clayverse is the Clay Mates' AR and VR metaverse. So, similar to what he did withThe Sandbox, Snoop Dogg will be planting a flag within the Clay Mates project's world. Snoop Dogg's Clay Nation "pitch", Baked Nation, will be one of a couple of planned pitches. For example, Clay Nation will also add the areas "Sonic Village" and "Underworld" for NFT holders.
To mark the NFT drop, Snoop Dogg and Champ will join a Twitter Space with Clay Mates. The Space will take place on April 5th, at 6 PM UTC. Not to mention that Cardano founder Charles Hoskinson will also take part in the discussion.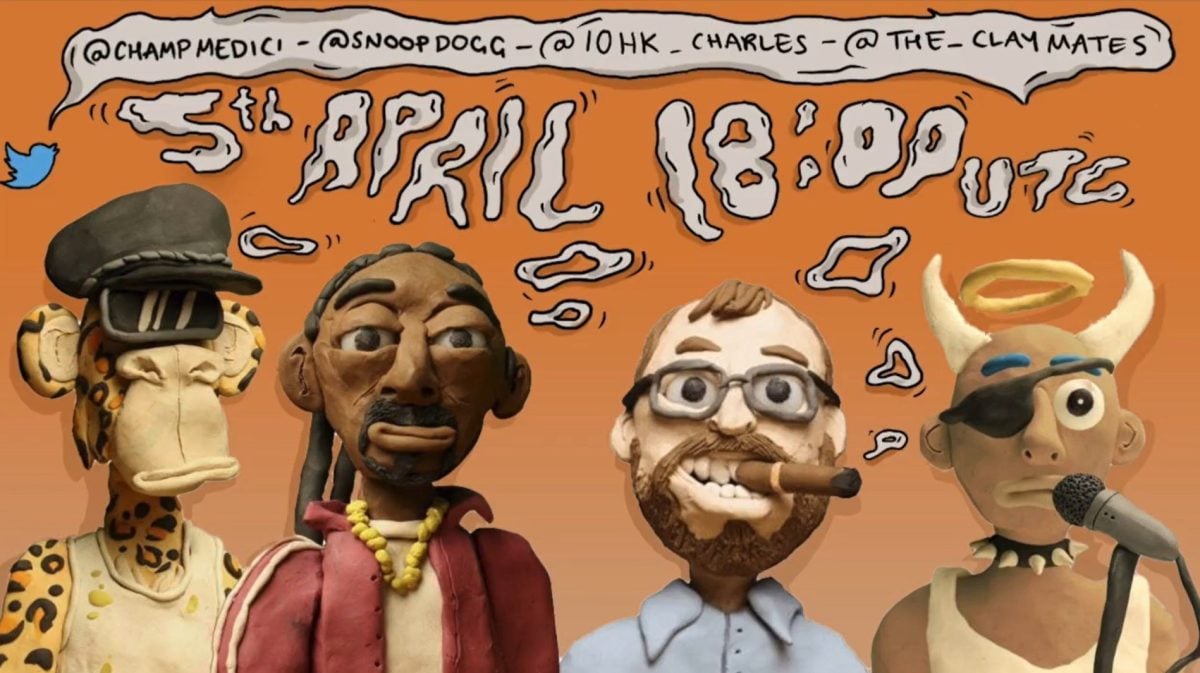 About the Clay Nation by Clay Mates NFT Project
Basically, Clay Mates' Clay Nation is a 10K Cardano NFT collection of avatars. As the name suggests, these NFTs are made up of handmade clay traits. These separate traits are then assembled by an algorithm to create each unique Clay Nation NFT.
Holders of Clay Mates' NFTs all get 3D versions of their NFTs that they will be able to use to explore the Clay Nation clayverse. While the clayverse will first be exclusive to holders, in the future, Clay Mates will open up the doors to the clayverse to other people. To that end, Clay Nation will become a venue for all kinds of virtual events.
Evidently, Snoop Dogg liked what he saw from the Cardano NFT project enough to team up for his own drop. After all, the rap icon is an avid NFT collector who has become a major presence in the space.
Given that, the Clay Mates partnership is far from his first NFT partnership. He recently partnered with Boss Logic on Comic Book NFTs, and with Wiz Khalifa to drop NFT music about APEcoin. And that's to say nothing of his own NFT collection in The Sandbox.
Overall, getting Snoop on board is a huge win for Clay Mates. It will be great to see what kinds of things come up in the conversation on Twitter Spaces next week.
---
All investment/financial opinions expressed by NFTevening.com are not recommendations.
This article is educational material.
As always, make your own research prior to making any kind of investment.