Riding on the Euro 2020 and Copa America wave, Sorare's numbers are off the charts.  At its peak on June 15, the platform recorded a 239% boost in trading volume reaching $782,520 within a 24-hr period.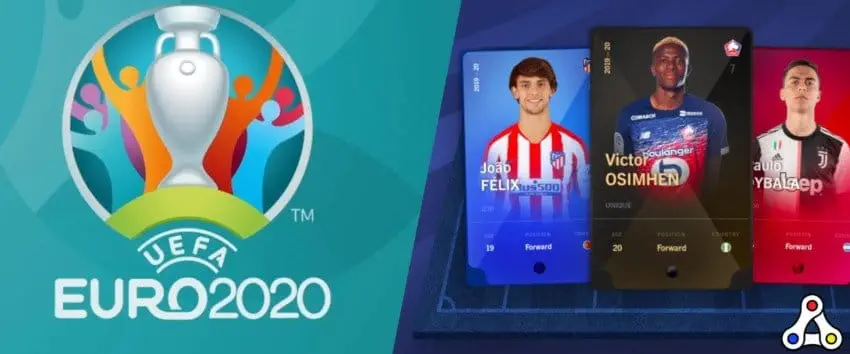 What's happening?
Sorare boasts 90,000 active users per month and Year-To-Date NFT Card Sales of $70 Million. The 24-hr average on June 15 came from more than 1,373 sold NFTs, raising the average NFT sold at an amazing $569 value. The platform's numbers are as action-packed as the field because for the first time, the game will track player performance at the Copa America and Euro 2020. 
Apart from the impeccable timing in live sporting events, Sorare is also making strides in its product offering. For example, Sorare successfully issued "Club Cards" based on football clubs and leagues like Juventus, Liverpool, Paris Saint-Germain, and Real Madrid. Furthermore, it recently announced its first National Team in the game – the France  National Football team. This means that players can now buy and trade Club Cards and National Cards. 
The National Card NFT of French striker Antoine Griezmann sold for 15,35 ETH or $39,870. Meanwhile,  a unique card of French goalie Hugo Lloris sold for 12,345 ETH or $31,500 and Oliver Giroud's pulled in 8.89 ETH or $23,100. 
Sorare's future beyond Euro 2020 and Copa America
With an expanding use case and growing user base, Sorare has proven its resiliency against volatile crypto pricing. Moreover, it is a pandemic-proof business and does not rely on matchday revenues. In fact, it created new revenue streams for clubs, leagues and the first national team joining the game. 
To conclude, Sorare is just getting started and it's bound to score major goals in the NFT gaming industry.
---
All investment/financial opinions expressed by NFTevening.com are not recommendations.
This article is educational material.
As always, make your own research prior to making any kind of investment.