Sports NFT collections have redefined the way fans interact with their sports icons. Now, fans have an opportunity to not only own licensed digital memorabilia of their favourite sports but also get to be part of an immersive experience. More importantly, through some utility-linked NFTs, they get never-before-seen exclusive access to their much-loved players. Signed physical merch, tickets to sports tournaments and events, locker room access and much more are some other attractive perks of select sports NFTs.
On the other hand, for individual athletes and sports teams, NFTs opened up a new revenue channel. This was a significant boon to an industry battered by the pandemic-induced lockdowns. In a nutshell, 2021 has been an incredible year for sports NFTs and it is only set to reach new heights in the coming year. In fact, according to a report by Deloitte, Sports NFTs are projected to generate over $2 billion in transactions in 2022—nearly double that of 2021. Besides, the company predicts 4–5 million sports fans to have an NFT sports collectible by the end of next year.  
Long story short, there are humongous opportunities in the sports collectibles industry. If you are a sports fan or a crypto investor, this is the perfect time to brush up on your knowledge of sports NFT collections!
Top Sports NFT collections 
From major sports leagues like NBA and NFL to athletes such as Naomi Osaka and Tiger Woods, the who's who of the industry has dropped several NFT collections. Here's a look at the best of the bunch that you must know about!
NBA Top Shot: The biggest sports NFT collectibles
NBA Top Shot is easily the pioneer in the sports NFT space. Dapper Labs—the creators of the OG NFT collection, CryptoKitties, founded the platform in 2019 in partnership with the National Basketball Association (NBA) and the NBA Players Association. The collection, based on the Flow blockchain, played a huge role in taking NFTs to scores of sports fanatics. NBA Top Shot is also one of the top five all-time NFT collections after garnering a whopping $750.4 million in sales volume, as per DappRadar.
Essentially, NBA Top Shot allows fans to buy, sell, and trade NBA "moments"—a monumental clip from a g1ame. To make it interesting, it has also added different rarities to the collectibles. Combined with rarity and sentimental value, some of these NFTs have sold for thousands of dollars. Take for example basketball king LeBron James' highlights that have fetched upwards of $200,000! If you are an NBA fan, head over to NBA Top Shot's marketplace to get your hands on the best NBA highlights!
'NFL All Day' and other NFL NFTs
NFL All Day—also from Dapper Labs—is basically NBA Top Shot for the National Football League (NFL). Dapper Labs announced its partnership with NFL and NFL Players Association (NFLPA) in October this year. Fans can collect limited edition digital video highlights of both the current season as well as iconic moments in the sport's history. Along with these, fans will also be able to buy, collect, and sell sports cards of NFL heroes of current and legendary players. 
While the collection hasn't launched yet, the waitlist is live on its website. NFL also shared a sneak peek of the packs of Moments on Twitter. With the project already amassing over 46,000 followers on Twitter, it is definitely worth keeping an eye on.
While NFL was slow to adopt NFTs, the league has launched another sports NFT collectibles. In November, it dropped commemorative NFT ticket stubs for fans. Essentially, anyone who joined a game using ticketing giant, Ticketmaster's SafeTix ticket would get an NFT via email. To be eligible, buyers had to buy tickets from Ticketmaster, StubHub, or SeatGeek.
F1: Aston Martin NFTs, F1 Delta Time, and more
It wasn't long before Formula 1 forayed into the NFT scene. Aston Martin Cognizant F1 Team was the first F1 team to drop an NFT collection. In March 2021, they collaborated with Crypto.com to launch 1500 NFTs, all of which were sold out in under 24 hours! The collection included Lance Stroll's first run in the AMR21 racecar and a slow-motion pitstop film. In the following months, other teams also dropped their NFTs. McLaren Racing, for example, launched the 'McLaren Racing Collective' to allow fans to build digital F1 cars with 3D NFT car parts. 
In the meantime, F1's officially licensed NFT cars, race tracks, drivers, and more are available on F1 Delta Time. Developed and published by Animoca Brands, F1 Delta Time is a blockchain game on the Ethereum network. Here, players can compete in various racing game modes, including Time Trial and Grand Prix mode. On top of that, players can also stake NFT cars to earn REVV tokens—the token for a range of motorsports games under Animoca Brands.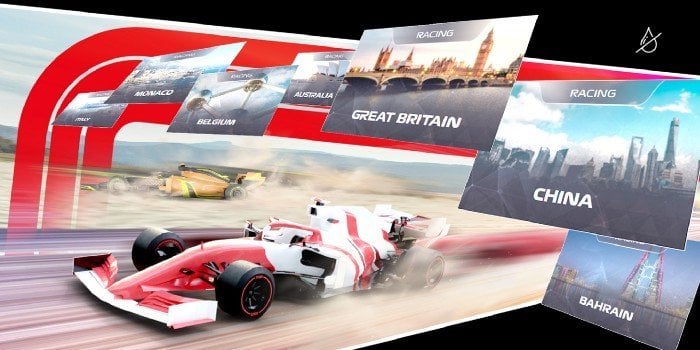 Sorare: Fantasy football with a blockchain twist
Sorare is a fantasy football game where players can purchase, sell, trade, and manage a virtual football team through NFT player cards. Basically, the sports NFT cards come in varying rarities: common, rare, super rare, and unique. Using these cards, players can create a five-player team to compete with others and unlock more cards and win ETH as rewards. 
Founded in 2018, the project is based on the Ethereum blockchain. The company recently raised $688 million Series B to improve the fantasy gaming experience and explore other sports. At the time of writing, the platform is officially licensed with 215 football clubs. This includes FC Barcelona, Real Madrid CF, and Paris Saint-Germain FC. Remarkably, PSG player Lionel Messi's first NFT card on Sorare was sold for $11,000 in September.
Socios for sports fan tokens
If you are looking for sports fan tokens, then Socios is an excellent choice. In the company's own words, it allows you to be "more than a fan". Essentially, fan tokens serve as a digital pass to your favourite teams. Token holders get voting rights on some team activities such as picking their playlist, kit designs, and official team motto, among others. 
Besides, fan tokens come with several other benefits. For one, holders get VIP access to all home league, cup and European matches. Some of the other perks include signed memorabilia, a chance to fly with the team, watch a match with a player, and so on! Alternately, you can earn rewards by being active on the Socios app. To buy fan tokens, you have to first purchase $CHZ, the platform's digital currency. Then, exchange $CHZ for the tokens.
The platform has inked several noteworthy partnerships, including with the Italian Football Federation to launch its fan token, $ITA. 
Several athletes have released sports NFTs
A range of sportspersons across the globe has also released their NFTs. One of the most notable drops among these is the 'Messiverse' NFT collection launched by Lionel Messi, one of the greatest international football players. The collection, which was dropped on Ethernity Chain in August, fetched $3.4 million on the first day itself!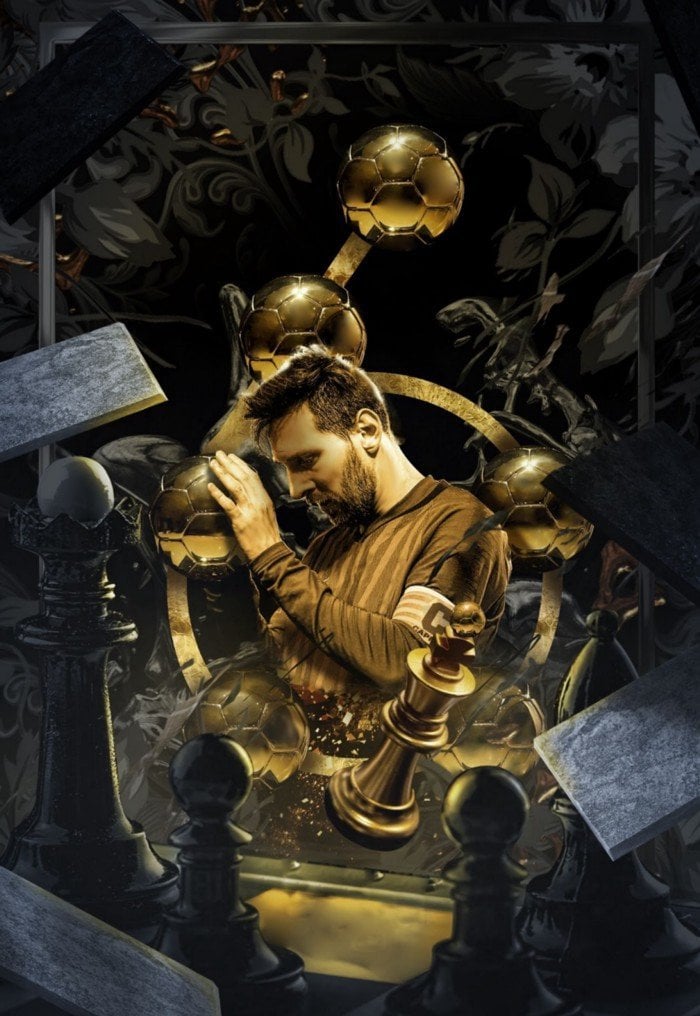 Tennis star Naomi Osaka, meanwhile, has released several NFT collections. In April, she launched a collection of six NFTs with her sister, Mari Osaka, five of which were sold for nearly $600,000. The collection focused on supporting mental health initiatives for athletes. More recently, she dropped signed collectibles on Tom Brady's platform, Autograph. Brady's marketplace is also home to NFTs by several other athletes, including Tiger Woods,  Simone Biles, Wayne Gretzky, and Rob Gronkowski. 
Similarly, Belgian cyclist Wout van Aert dropped his debut NFT collection last month. The collection, consisting of the three greatest moments of his career, brought in about $50,000! In recent months, cricketers Yuvraj Singh, Rohit Sharma, Brendon McCullum, Jhulan Goswami, and more too have added NFTs to their names. 
This month, NBA Superstar, Steph Curry also announced his NFT collection, with all proceeds going to charity. Another notable charity sale is basketball player Malik Monk's Gutter Kicks NFTs, launched in partnership with the Gutter Cat Gang. All proceeds from the sale will go to Arkansas families affected by the recent tornadoes. 
Other sports NFT collections 
The Olympics too isn't alien to sports NFTs. Great Britain's Olympic team—Team GB—created history as the first Olympic team to release an NFT collection in July. The collection featured unique NFT collectibles and Olympic-inspired artworks. On the other hand, auto racing sport NASCAR announced its own NFT marketplace and collectibles a few months back. Additionally, it partnered with NFT horse-racing game, Zed Run to launch a NASCAR Stakes race track in the game.
Another interesting sports NFT collection is the locker room NFTs from NBA Team Utah Jazz. The first-of-its-kind NFT allows holders to virtually tour a Jazz locker room. They will also get a 30-minute Q&A with the team's owner, Ryan Smith.
Sports NFTs are clearly growing in leaps and bounds. As NFTs become more mainstream, more utilities and use-cases are likely to come up. Nonetheless, Deloitte predicts that the most common application of NFTs in the industry next year will likely be "limited-edition video clips of sporting moments or player cards."
---
All investment/financial opinions expressed by NFTevening.com are not recommendations.
This article is educational material.
As always, make your own research prior to making any kind of investment.