The GRAMMY-nominated music producer Steve Aoki has just announced the first community-driven animated NFT TV series in collaboration with Seth Green. This project serves as his NFT mascot, Character X's, next chapter. Additionally, it is also making waves for presenting on-chain storytelling driven by the community.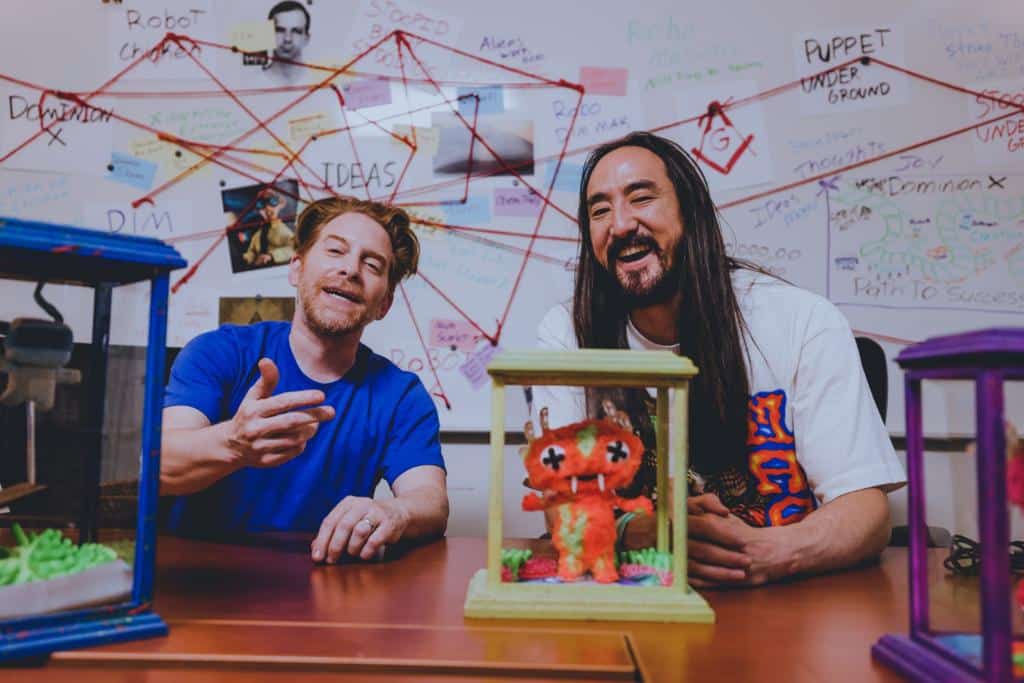 About Steve Aoki & Seth Green's Animated NFT TV Series
Replicant X is the latest chapter in Steve Aoki's mascot Character X's saga. It is a continuation of Aoki's 2021 stop-motion NFT project, "Dominion X", which sold out in under seven seconds. This latest iteration stands out from the crowd due to the fact that it is highly interactive. In fact, community members have the power to determine the character's journey as the story unfolds.
This Replicant X mint will fund the first episodes of the animated NFT TV series "Dominion X". Directed by Eric Towner and produced by Stoopid Buddy Stoodios, the series is based on Aoki's Character X. The character first appeared in his debut NFT drop "Dream Catcher" and is now the DJ's personal mascot. The pilot project, launched in 2021 on Nifty Gateway, introduced a new way of interacting with the media.
Replicant X Minting Details
The Replicant X collection is also unique in itself in terms of visuals. It is made up of colourful visuals, designed by Seth Green's Stoopid Buddy Stoodios, with each character handpicked by Steve Aoki himself.
An Allowlist Mint will take place on 7 September 2022. It will be open to previous Aoki and Seth Green NFT holders, including A0K1VERSE Passport, Stoopid Monkey, Pizza Bot, Dominion X, and Dream Catcher NFTs featuring Character X. The public mint is set for September 8 on the Ethereum blockchain. Select A0K1VERSE Passport holders can expect a free airdrop on September 9.
Replicant X will continue to expand on Steve Aoki's web3 universe A0K1VERSE. By offering fans a chance to help write an animated series, Aoki is taking fan engagement to the next level.
---
All investment/financial opinions expressed by NFTevening.com are not recommendations.
This article is educational material.
As always, make your own research prior to making any kind of investment.