SuperRare is gearing up for its first-ever pop-up gallery. The popular platform for curated NFT artworks is setting up shop in SoHo in New York City. What's more, the gallery opens to the public on May 19 and runs until August 28, 2022.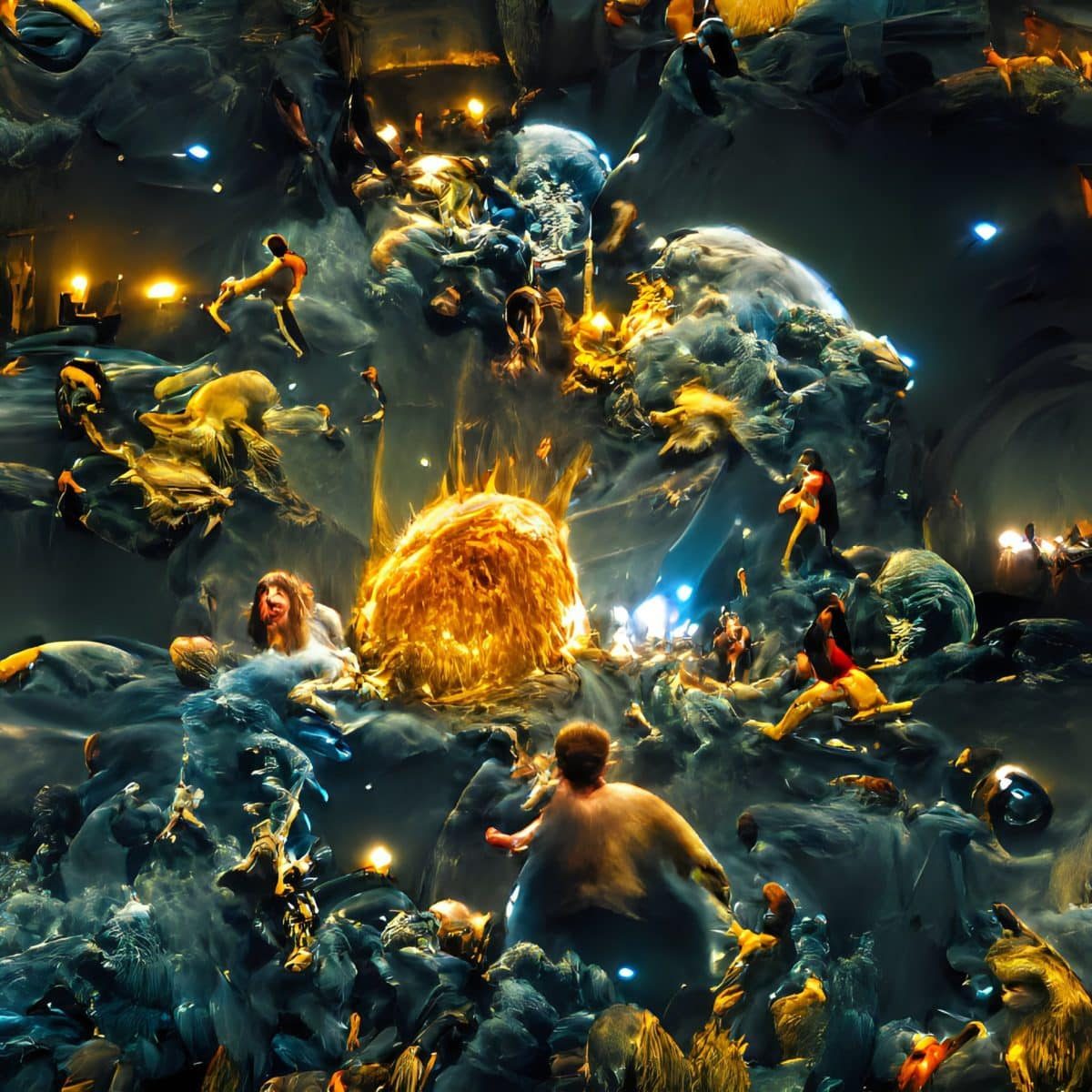 The SuperRare Gallery Pop Up in New York City
The SuperRare NFT marketplace will see its Gallery land in New York next week, creating an immersive environment for digital artists, collectors, and fans.
Basically, the gallery runs for three months, with five curated exhibitions courtesy of the SuperRare curatorial team and a number of guest curators. As a matter of fact, SuperRare Senior Curator An Rong will curate the debut exhibition, Visions from Remembered Futures.
In essence, the SuperRare Gallery is the platform's way of showcasing a curated range of digital art in real life. The goal is to shed light on the fast-growing and long overlooked medium, while making it an accessible and welcoming space.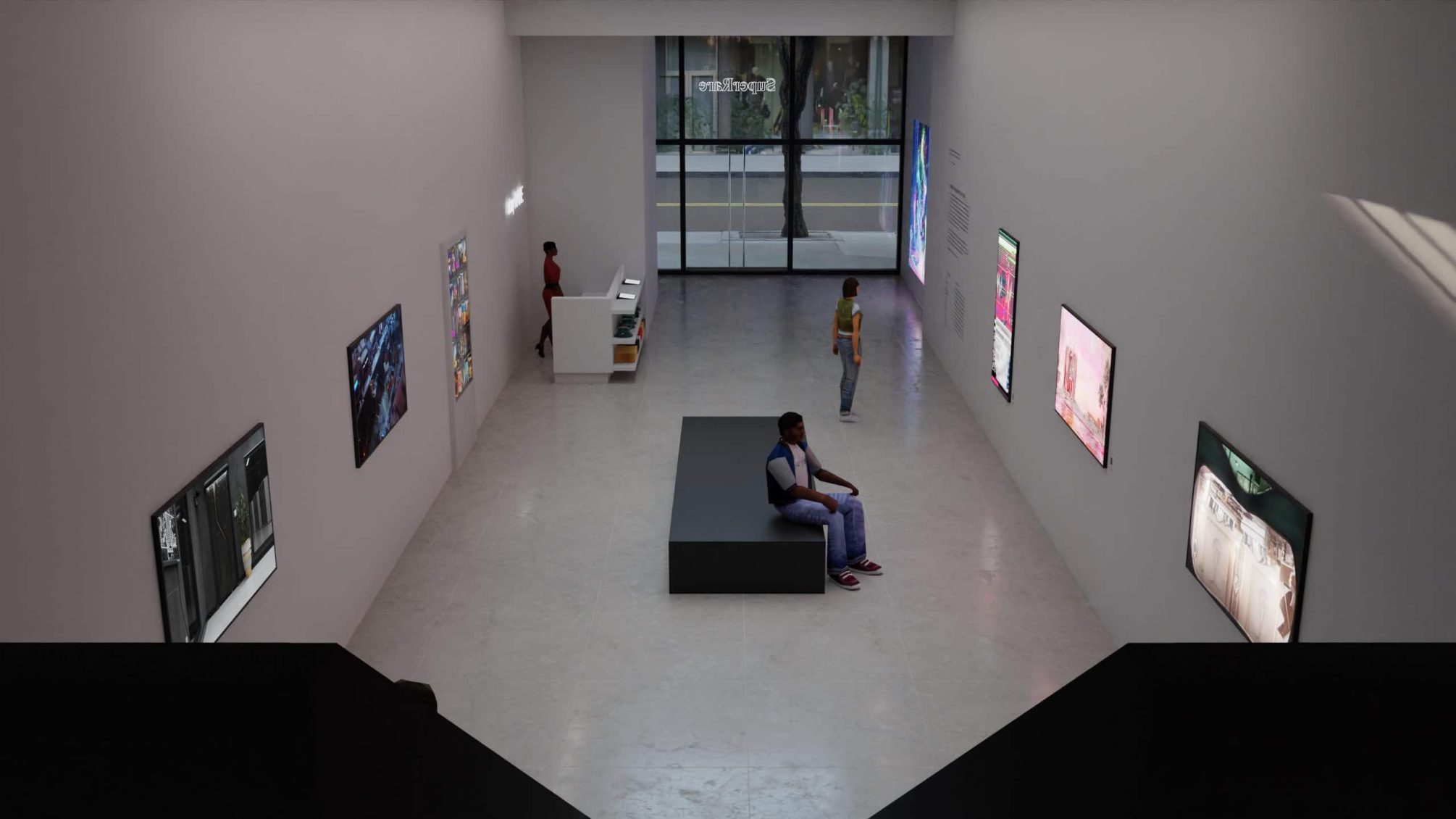 The Gallery brings the digital and physical together
As SuperRare CEO John Crain told NFTevening, the SuperRare team sees the gallery as a great way to foster in-person connections. In particular, how "human interaction and conversation components really help people get thinking about this."
To be sure, SuperRare is hoping that the gallery pop-up can introduce a new audience to digital art, including current skeptics. Indeed, digital art has long struggled to get its fair due from traditional art institutions, including galleries and museums.
Of course, the medium has seen far more attention as the NFT phenomenon has grown. Needless to say, it's a good time for SuperRare to shine a light on digital art this way in its first-ever physical gallery.
"It was kind of a longtime dream for myself and the team to have a space where we could put the art on display in a way that did justice to these masterpieces that people are creating," Crain says.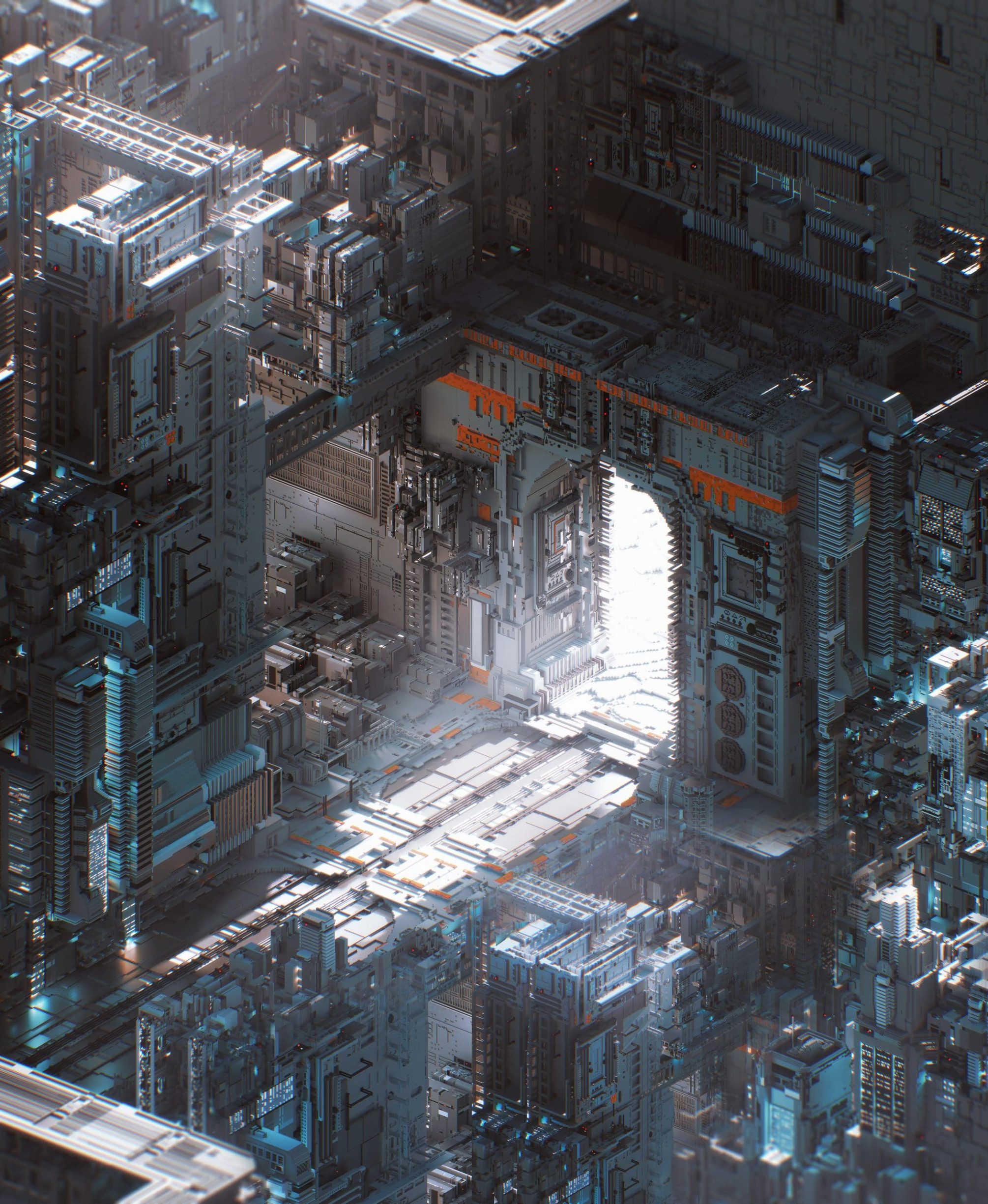 Visions from Remembered Futures, the SuperRare Gallery debut exhibition
As previously mentioned, the debut exhibition at the SuperRare Gallery will be Visions from Remembered Futures. To explain, this exhibition will feature 15 SuperRare artists. Each artist will explore the theme of sci-fi, focusing on futuristic cyberpunk landscapes.
Significantly, and in contrast to the popular dystopian visions of the future, these artworks all celebrate the digital art renaissance, and the freedom of artistic expression that comes with it.
The artists on display during the debut exhibition are:
Alex Ness; Blake Kathryn; Botto; Dangiuz; David Bianchi; Federico Clapis; Fernando Magalhaes; Idil Dursun; Alpha Centauri Kid; Krista Kim; Mari. K; Maskarade; Reuben Wu; Vintage Mozart; Xsullo; Zomax
Besides the debut exhibition, SuperRare is already preparing a special exhibition for Pride Month in June. Nicole Ruggiero, Samantha Carey, and Laurel Charleston will curate the exhibition. There will be an exhibition of 2D digital painting, and a showcase of Black digital artists that the multi-disciplinary Malian artist Inna Modja will curate.
This in-person gallery follows right on from SuperRare's virtual exhibition celebrating AAPI Heritage Month. Overall, the physical gallery from the leading curated NFT art marketplace aims to mark the past year of NFTs while looking to the future of art within Web3.
---
All investment/financial opinions expressed by NFTevening.com are not recommendations.
This article is educational material.
As always, make your own research prior to making any kind of investment.