Phenomenal young tennis star Coco Gauff has officially entered the NFT space! The American tennis player launched her debut NFT collection on the Autograph platform last week. Notably, the set of three NFT sub-collections – Prepare for Impact, Change The World, and Make A Racket – are part of Autograph's The Future Is… series.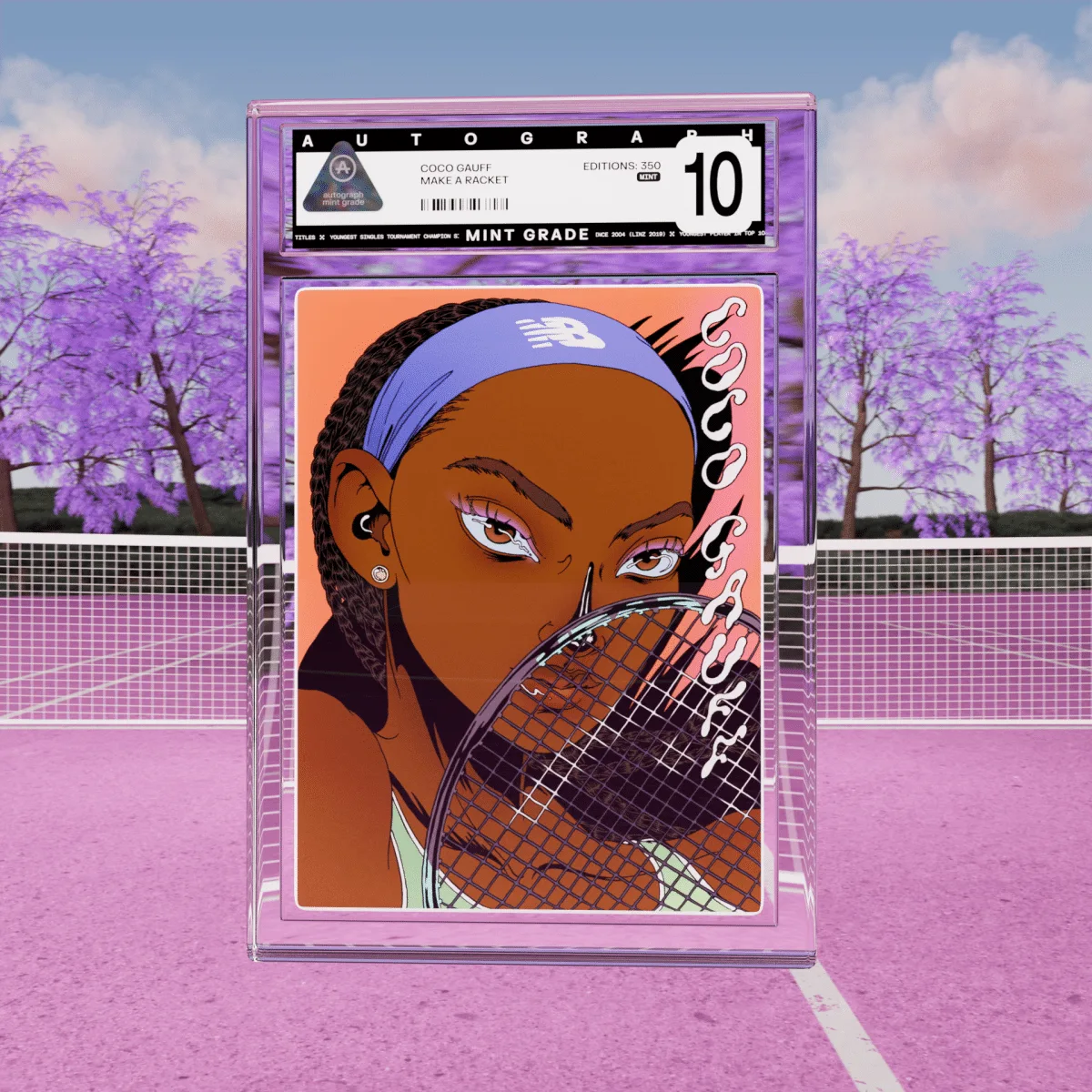 Coco Gauff teams up with Autograph for debut NFTs
Autograph tapped UK-based illustrator Alice Bloomfield to design the three Coco Gauff NFTs in the "The Future Is…" collection. In order to make sure that the designs captured Gauff's personality, Bloomfield interviewed the star athlete to learn about her interests.
As a result, Bloomfield crafted three colorful, superhero-inspired designs for the NFTs. In this way, this combines Gauff's position as a role model with her love of the Marvel universe of superheroes. In addition, Gauff personally hand-signed the Prepare For Impact and Change The World NFTs.
The 350 Make A Racket NFTs dropped on June 6th. While the 150 Change The World and 50 Prepare For Impact NFTs dropped on June 7th. Significantly, anyone holding one of Coco Gauff's NFTs before June 14th will get access to a social media Q&A with Gauff. Not to mention the added utility for collectors who hold all three of Coco's NFTs. Those lucky holders will receive a signed print, and a gift card to watch her live in the future.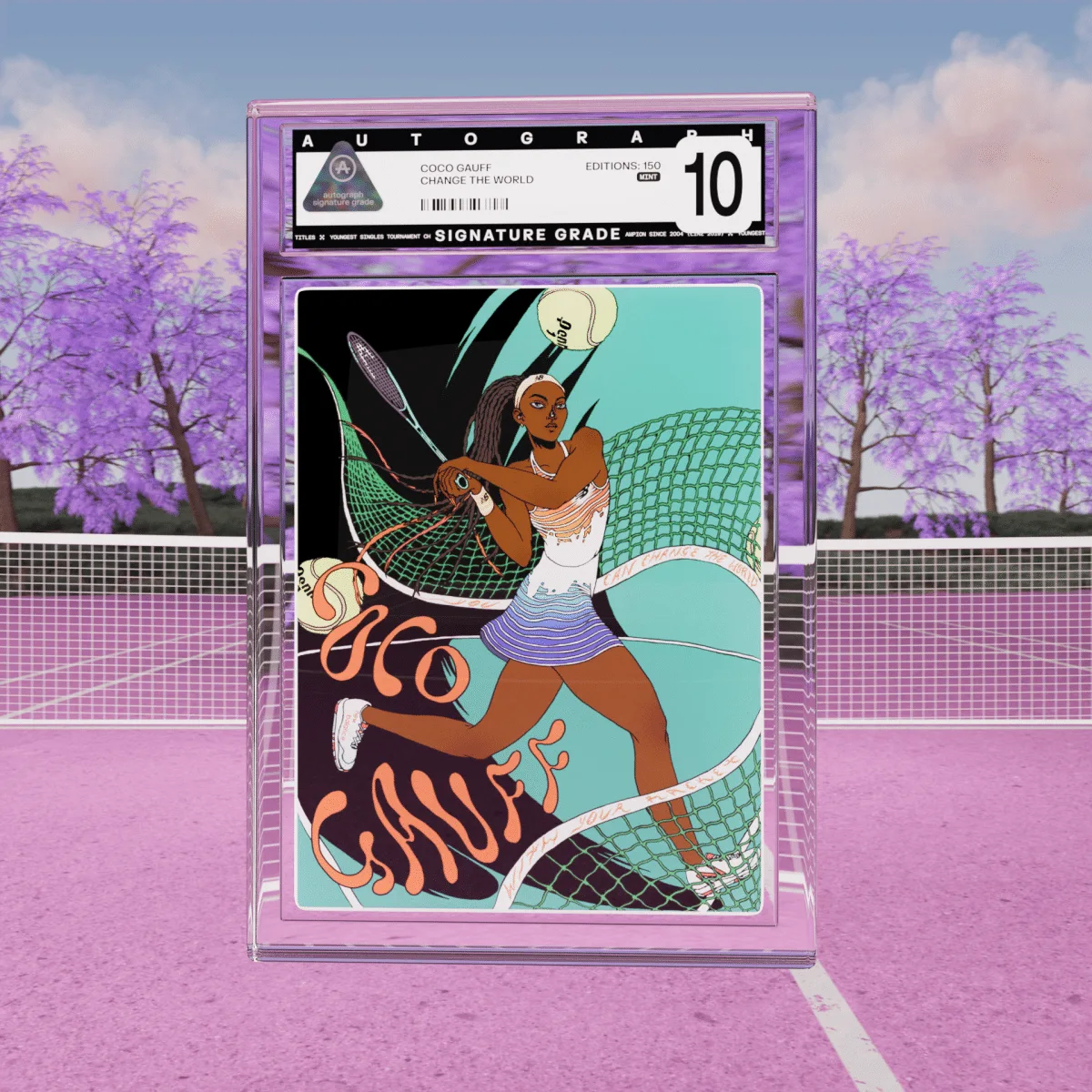 What Coco Gauff has to say about her NFTs
(NFTevening) What helped you decide to launch your first NFT collection?
(Coco Gauff) Connecting with my fans is so important to me. Launching this NFT collection and entering the Web3 space gave me a new way to interact with and grow closer to them. Autograph has been a great partner in helping me make this collection a reality. They gave me the chance to express my creativity and find the best way to connect with my fans, both with the NFTs and the special add-ons we developed for anyone who purchases the collectibles.
What values and parts of your personality inspired the NFTs?
This collection combines my passion for tennis and inspiring young female athletes with my love of the Marvel Universe and anime. My collection is designed to inspire, I can only hope that my tennis career is making an impact and changing the world of tennis. I always tell my fans to dream big and it is something I really live by. I think the names that I have chosen for my NFTs are a reflection of that and the goals I want to accomplish.
What's your favorite part of Alice Bloomfield's NFT designs?
I love that Alice created these superhero-inspired designs and brought them to life with bright and fun colors – she really captured my personality in each design.
Will NFTs continue to be a factor in how you connect with your fans in the future?
I really enjoyed this NFT launch and how I was able to engage with my fans. While I don't have firm plans for another collection, it's definitely something I'd consider.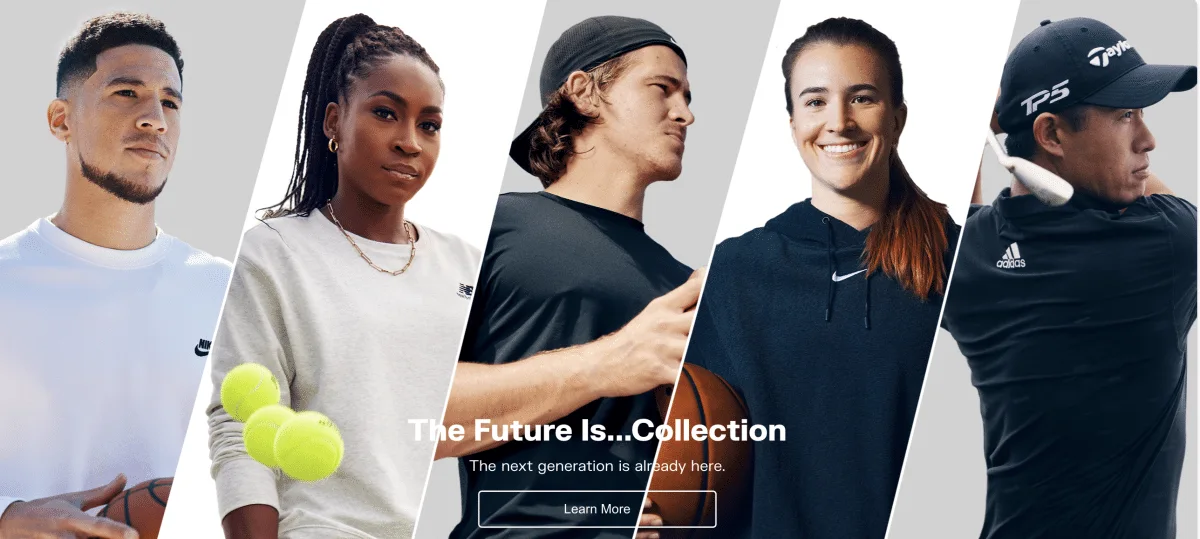 About Coco Gauff's NFT partner, Autograph
As previously mentioned, Autograph is Coco Gauff's partner on the NFT collection. For those who don't know, Autograph is an NFT platform. Specifically, Autograph focuses on the most iconic brands and legendary names in sports, entertainment, and culture. What's more, the LA-based company was founded by NFL legend Tom Brady.
Autograph announced its The Future Is… series back in May. Aside from Gauff, the series features young sports stars like NBA player Devin Booker, WNBA player Sabrina Ionescu, Golfer Collin Morikawa, and NFL quarterback Justin Herbert.
---
All investment/financial opinions expressed by NFTevening.com are not recommendations.
This article is educational material.
As always, make your own research prior to making any kind of investment.