The list of the 10 best-selling NFT artists is a who's-who of the most famous and celebrated names in crypto art. Of course, sales are far from everything when it comes to making a list of the best NFT artists today. Although it goes without saying, most rankings of art and artists come down to personal taste. After all, art is subjective.
With all that said, here is the list of the top 10 NFT artists ranked by their sales numbers. There are the household names you'd expect, as well as a very strong showing from artists from the Art Blocks Curated platform.
These rankings and sales figures come via Crypto Art's ranking of top artists as of the time of writing.
1. Pak | Notable Works: Merge
Total NFT Value: $430,444,627.84 NFTs Sold: 66,320 Highest Sale: $49,843,557.40 Average Sale Price: $6,490.42
Coming in at number one on this list is the famous, and anonymous NFT artist Pak, formerly known as Murat Pak. The artist, who some believe is actually a team of people as opposed to one person, has been active in the digital art space for years.
Even so, Pak's notoriety has skyrocketed ever since entering the NFT space. As a matter of fact, Pak is recognized as the NFT artist behind the most expensive NFT collection ever. Indeed, Pak's Merge collection famously sold on Nifty Gateway last year for an incredible $91.8 million.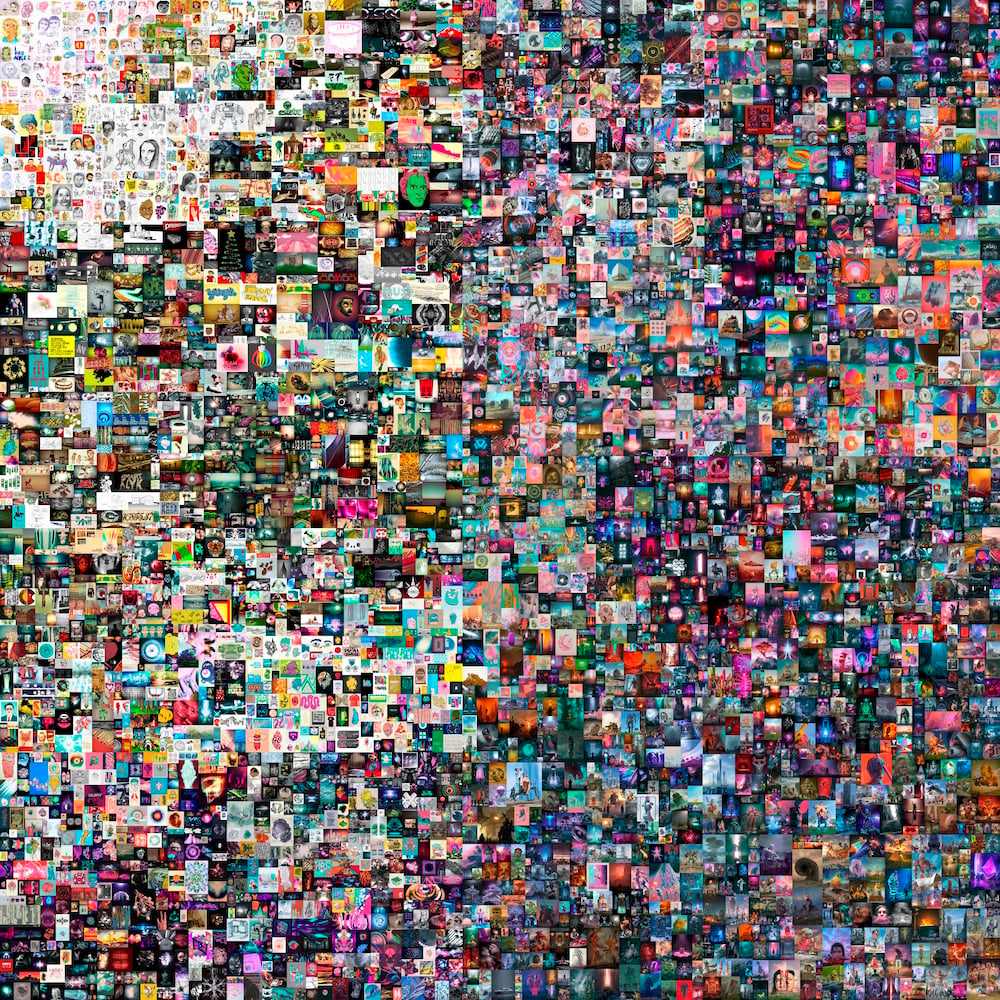 2. Beeple | Notable Works: Everydays: The First 5000 Days
Total NFT Value:$176,201,356.04 NFTs Sold:1,351 Highest Sale:$69,346,250.00 Average Sale Price: $130,422.91
While Beeple may come in second on this list, he has a very strong argument as the most famous NFT artist in the world. Of course, that's because he is the single artist who gets the most credit for bringing NFTs to the mainstream. To be sure, his landmark sale of Everydays: The First 5000 Days made headlines around the world when it sold for $69.3 million back in March 2021.
Keeping in line with the prolific work ethic that made Everydays possible, Beeple continues to cement his place as one of the most famous and acclaimed NFT artists.
Want to know more about the iconic artist? Check out Beeple's exclusive interview with NFTevening on YouTube.
3. Tyler Hobbs | Notable Works: Fidenza, Incomplete Control
Total NFT Value:$116,585,360.91 NFTs Sold:1,012 Highest Sale:$196,406.55 Average Sale Price: $115,202.93
Tyler Hobbs is third on the list, and the first of the six Art Blocks artists here. Most famous for the Fidenza NFT series, Hobbs is hands down one of the best artists working in generative blockchain art. Hobbs has a distinctive style featuring different colored blocks set against an off-white backdrop.
Notably, Hobbs' Incomplete Control collection sold out before the art was even revealed! The 100-NFT collection sold for over $7 million, and is the famous NFT artist's most expensive collection to date.
4. Dmitri Cherniak | Notable Works: Ringers
Total NFT Value:$98,319,885.49 NFTs Sold:875 Highest Sale:$2,682,000.00 Average Sale Price: $112,365.58
Despite selling the fewest NFTs on the list, Dmitri Cherniak's famous NFT artworks have sold at a high enough clip that he still comes in the top five.
The NFT artist is best known for his Ringers collection of generative art, also on the Art Blocks platform. His work generally focuses on geometric shapes, with some collections featuring vibrant colors and others in black and white. Besides the NFT sales that made Cherniak famous, the artist is also well known for some innovative experiments.
5. XCOPY | Notable Works: Right-click and Save As guy, All Time High In The City
Total NFT Value:$90,024,872.89 NFTs Sold:9,543 Highest Sale:$4,896,324.40 Average Sale Price: $9,433.60
Rounding out the top five is a favorite of the NFT community, XCOPY. Like all of the artists on this list, the anonymous XCOPY had been cutting their teeth in digital art long before NFTs came along. Notably, the artist has some major NFT influencers in his collector base, including Cozomo de' Medici and Punk 6529.
XCOPY's work generally follows an almost nightmarish theme, featuring skulls and strobe lighting. Most recently the famous NFT artist made headlines for his open edition collection on Nifty Gateway, Max Pain. The collection made a mind-blowing $23 million in just 10 minutes.
6. Matt DesLauriers | Notable Works: Meridian
Total NFT Value:$54,958,643.33NFTs Sold: 2,070 Highest Sale:$36,963.58 Average Sale Price: $26,550.07
Matt DesLauriers is another NFT artist representing the best of the Art Blocks platform. While a lot of the most famous generative NFT art takes a more abstract form, DesLauriers' work is different. That is to say, it commonly features many different strokes of color to represent landscapes in both 2D and 3D.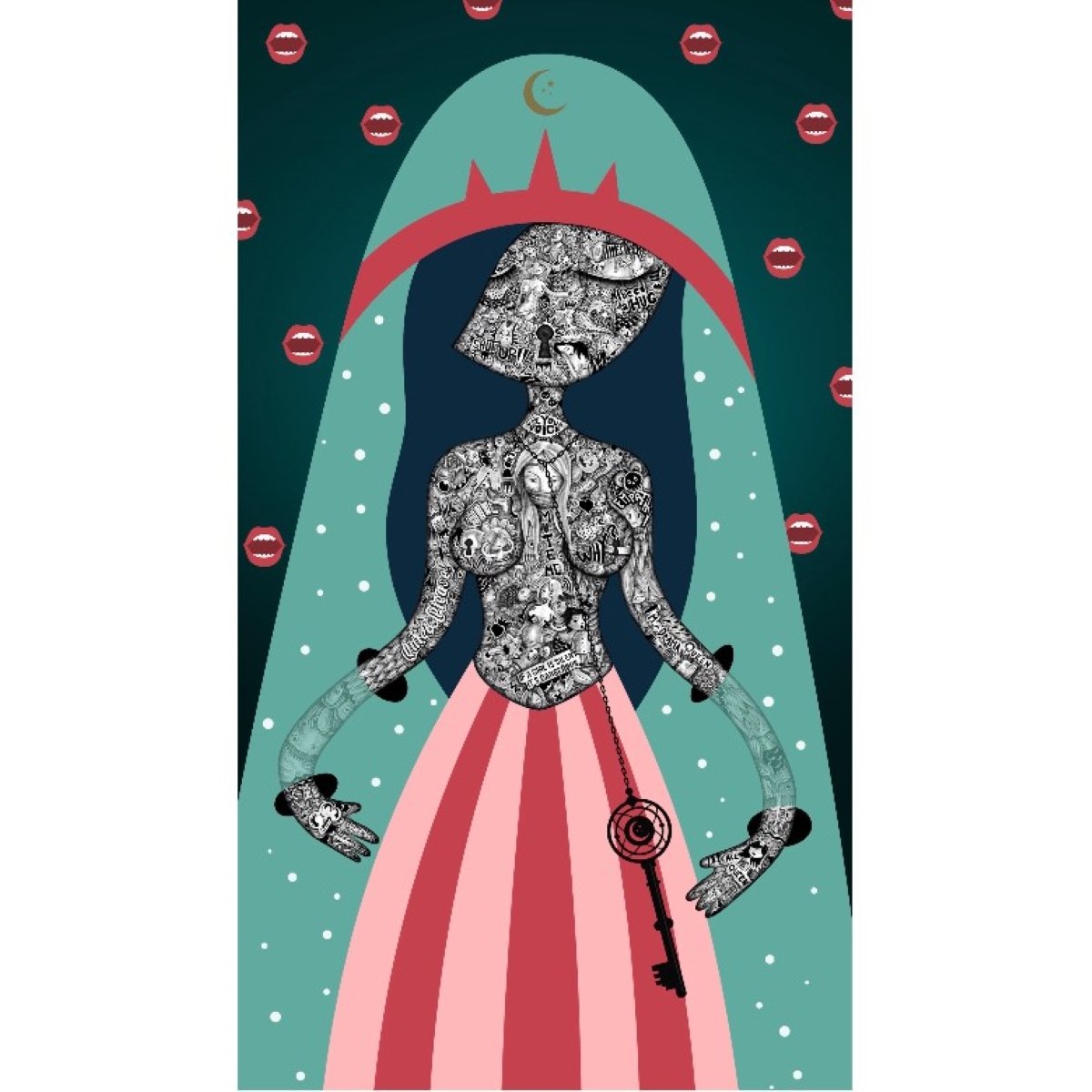 7. Hackatao | Notable Works:
Total NFT Value:$42,079,970.32NFTs Sold: 9,184 Highest Sale: $932,285.00 Average Sale Price: $4,581.88
Somewhat unique on this list, Hackatao might be as famous for their physical work as they are as an NFT artist. Their artist name stems from the words "hack" and "Tao". This represents the major explorations of their art – digging into things to see what lies inside, and a sense of duality and balance.
Hackatao's NFTs frequently showcase expressive and vibrant illustrations of female characters. What's more the famous artist's pieces often tackle the main issues of society, the environment, humanity, and crypto.
8. Snowfro | Notable Works: Chromie Squiggles, Founder of Art Blocks
Total NFT Value: $37,746,808.69 NFTs Sold: 3,054 Highest Sale: $12,359.79 Average Sale Price: $12,359.79
Snowfro is famous not just for being the founder of the Art Blocks generative NFT art platform, but also for creating the iconic Chromie Squiggle, which has become the de-facto logo of Art Blocks. As the dominance of Art Blocks NFT artists on this list shows, Snowfro's influence on the field of NFT art extends far beyond his own work.
If you're interested in learning about Snowfro's incredible journey to becoming one of the best NFT artists and founders working today, check out his interview with NFTevening.
9. Rich Lord | Geometry Runners
Total NFT Value: $30,364,325.04 NFTs Sold:1,423 Highest Sale: $28,000.07 Average Sale Price: $21,338.25
Rich Lord is another NFT artist famous for his work from the Art Blocks platform. Lord's most popular artwork comes from the Geometry Runners collection. Those NFTs feature animated geometric shapes "walking" across a variety of surfaces.
The colors of the collection vary between NFTs, but tend to be more muted colors, with only a few appearing in each artwork. Even so, Lord shows tremendous range in his work as shown by the Octo Garden collection that comes from the non-curated Factory section of Art Blocks Factory.
10. Monica Rizzolli | Notable Works: Fragments of An Infinite Field
Total NFT Value: $29,972,304.82 NFTs Sold: 1,026 Highest Sale: $29,268.07 Average Sale Price: $29,212.77
Last but certainly not least, is Monica Rizzolli. It should come as no surprise, given the rest of the top ten list, that Rizzoli's most famous works also came via the Art Blocks Curated platform.
Rizzolli's striking generative art uses a mesmerizing mix of colors to blend the abstract with forms from the natural world. As her sales figures indicate, the Brazilian artist certainly comes in as one of the best artists creating captivating generative art.
That concludes the top 10 list! It goes without saying that there are many more, famous and talented NFT artists who rank just behind these 10 when it comes to sales figures. Nevertheless, these artists have worked to establish themselves in the highest tier of the best NFT artists today.
---
All investment/financial opinions expressed by NFTevening.com are not recommendations.
This article is educational material.
As always, make your own research prior to making any kind of investment.