The phrase play-to-earn is self-explanatory and to some, sounds too good to be true. However, Axie Infinity ushered play-to-earn into a new era when it made history in the gaming and NFT industries. The NFT-backed play-to-earn giant silenced critics and skeptics when it became the first NFT game to surpass $1 Billion in Sales. Sky Mavis launched the game in 2018 but it only took off this year along with the NFT boom.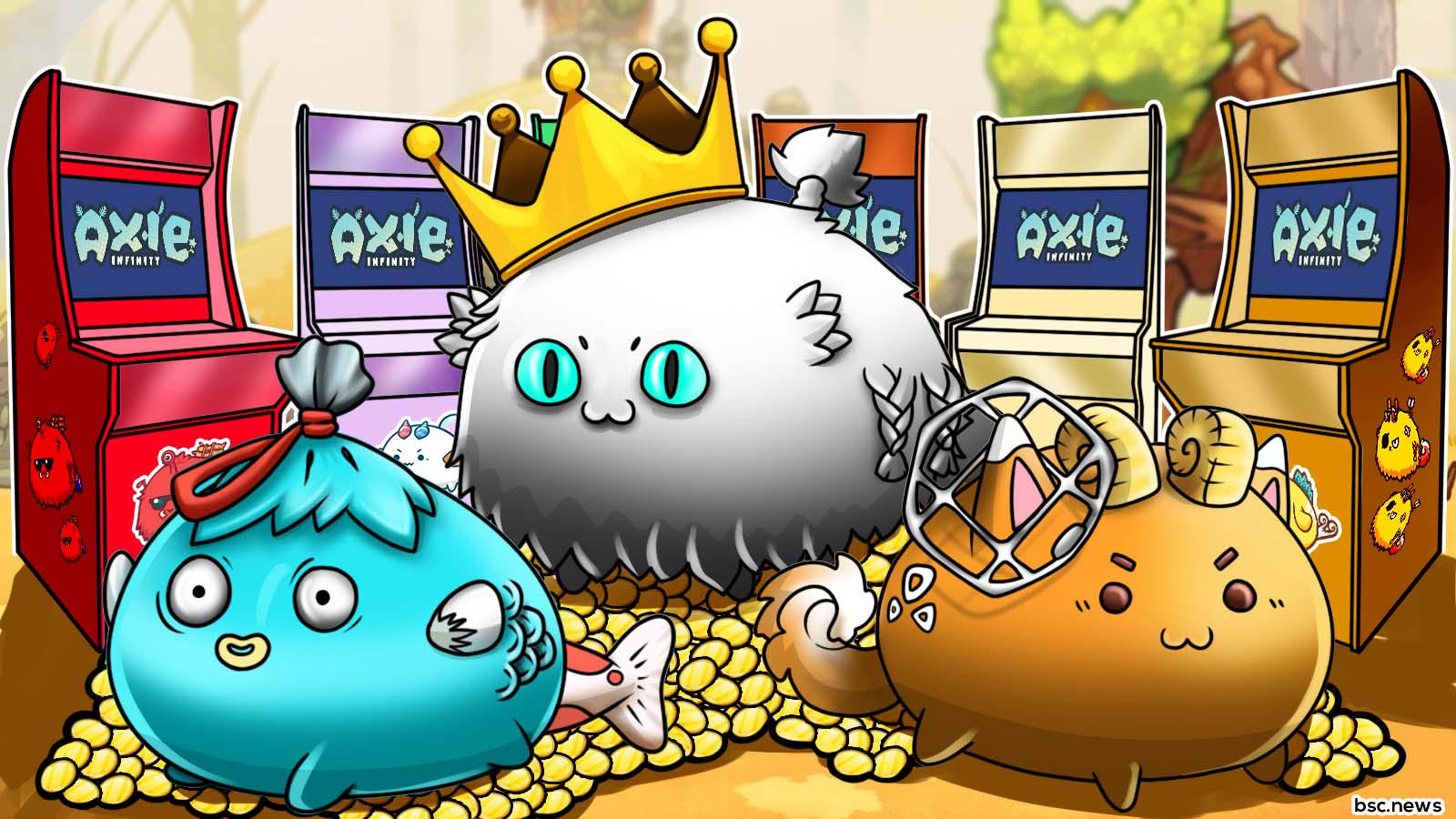 Remarkably, 60% of the game's total volume took place within the last 30 days with 278,572 buyers purchasing $799 Million worth of Axies. According to DappRadar, Axie Infinity solidly sits at the top of NFT Charts with a lifetime volume of $1.358 Billion. 
With such an impressive feat, there's a mad dash to participate in the gameplay. Axie Infinity is now the poster child of utilizing NFTs for user acquisition, mass adoption and volume generation. The best part is that Axie Infinity's play-to-earn model is still in its nascent stages so there are abundant growth opportunities. 
What is Axie Infinity and Play-to-Earn? 
Axie Infinity is a game built on the blockchain. In this game, players collect monsters known as Axies and battle them with other players' Axies. Each Axie is a non-fungible token or NFT.  As an NFT, each Axie is unique; no two of them are the same. Moreover, it is impossible to duplicate them. 
As a player, you can collect Axies, buy them, breed them, or fight with them vs. other players. The game utilizes two tokens in its ecosystem: Smooth Love Potions (SLPs) and Axie Infinity Shards (AXS). Basically, SLPS are earned by playing the game. Meanwhile, AXS is a governance token that gives holders the power to vote on key decisions like game functionalities and treasury funds spending. 
Axie Infinity champions the play-to-earn gameplay model wherein players are rewarded by simply spending time playing the game. Furthermore, the players fully own their in-game characters or items as NFTs. They can sell it, earn from it or use it for gameplay. This separates Axie Infinity from 99% of today's traditional close-looped games, where digital items can only be used in-game. 
Now that we've established the basics, I guess the question on your mind is: Can you really earn from Axie Infinity's play-to-earn model? The short answer is: YES!
Long answer: There are many possible routes you can pursue in order to participate and maximize Axie Infinity's play-to-earn model. In this guide, we'll walk you through four routes for players, investors and NFT/Crypto Enthusiasts: 
This article is part 2 of our Axie Infinity beginner series. To fully understand and appreciate the Play-To-Earn model, spruce up on your knowledge of the ecosystem and all the components. You can check out our first article: Axie Infinity: The Biggest Play To Earn Game.
1. Make the Most of the New Play-To-Earn Model
The gameplay of Axie Infinity revolves around players pitting a trio of NFT collectible creatures against each other. Thus, Axies are the most important NFT assets in the game. At time of press,  a full team of 3 Axies would cost at least $700. 
Every time players win battles, they earn Smooth Love Potion (SLP), which can be converted to cash. Therefore, – like most play-to-earn games, the best investment in Axie Infinity is time. Even if you are not a skilled player, you can still earn – and of course – skill is something you can learn along the way. Axie Infinity also has game has daily quests. Complete the following tasks and receive 25 SLP daily as reward:
Open the game once a day

Win 10 times in Adventure Mode

Win 5 times in the Arena (This is PVP)
Axie Infinity Season 18: New SLP and AXS Rewards
The daily quest rewards used to be 50 SLP but a few days ago, with the launch of the 18th competitive season for Axie Infinity, Sky Mavis announced a major economic change to earning SLP.  In essence, players now earn less SLP rewards in Adventure Mode, but can earn more through competitive PVP. SLP earnings will now be effectively halved, with additional rewards only available in the higher competitive tiers. 
Sky Mavis also reduced the daily limit of SLP earned in PVE from 100 to 50. This means you can now only get a total of 75 SLP per day by playing Adventure mode (50 SLP) and by clearing the daily quests (25 SLP).  However, SLP rewards in PVP now increase at a faster rate as you climb the leaderboard.
Axie Infinity also uses MMR or Matchmaking Rating. MMR is used to determine a player's in-game skill level to place them against opponents of a roughly equal skill level. Most of the Axie population resides within the "casual" tier (these are players with MMR points between 1100 and 1300).
Axie Infinity is still Play-to-Earn but players aren't earning as much…
The team admit that at this rank, players will see reduced earnings from all game modes. So, although you still play-to-earn, users are earning much less.Previous daily averages were around 200 SLP, but it's looking like that average will now be closer to 100-120. Allegedly, a competitive player can still hit 200+ SLP daily. However, based on the current leaderboard, the top 100 players are now starting to make their way over 1800 MMR.
SLP is valued at $.18 at the moment. meaning 200 SLP is around $36. This may not sound like much, but in the Philippines, this is already triple the minimum daily wage. Suddenly, the Philippines widespread adoption of the game becomes clear. 40% of Axie Infinity's  daily active users live in the country at the time of writing.
Aside from playing, is there another way I can earn SLP?
If you don't have the luxury of time to earn SLP, you can also buy them and benefit from the potential token appreciation. Players can also use their SLP to breed Axies and sell it to other players.
When SLP initially launched, it didn't actually have a fluctuating value as a cryptocurrency. However, this all changed when a liquidity pool for SLP was created on Uniswap. You can easily buy this coin by first buying Ethereum from any fiat-to-crypto exchange and then transfer it to the exchange that offers to trade this coin. Here's a compressed step by step guide:
Create a Metamask Wallet to Buy SLP on Uniswap 

Deposit Ethereum to your Metamask wallet

Swap your Ethereum for SLP on Uniswap

Then you are free to withdraw your SLP tokens out into another wallet or exchange that also supports Small Love Potion or simply hold them with the aim of selling or "swapping" the tokens at a higher price later on.
An alternative of buying and "holding" SLP is to "stake" them within liquidity pools for additional revenues. We're going to see how later in section 3.
 Players can also use their SLP to breed Axies and sell it to other players. The cost of breeding begins at 100 SLP but increases gradually — rising to 200 SLP for the second breed, 300 for the third, 500 for the fourth, 800 for the fifth and 1,300 for the sixth. Axies can be bred a maximum of seven times, and the seventh breed costs 2,100 SLP. This limit exists in order to prevent hyperinflation in the marketplace.
2. If you already own Axies – Breed them and create your own Axie Infinity Scholarship
Breed Axies to create more Axies! In choosing 2 Axies to breed, make sure that they are not siblings or parent/child combinations. Axies can be bred a maximum of seven times. This limit exists in order to prevent hyperinflation in the marketplace. 
Instead of 4 AXS, breeding Axies now costs 2 AXS. In addition, gamers will need SLP tokens, and the amount of tokens required depends on how often an Axie has created offspring.  At today's rate, that's approximately $145. The cost of breeding begins at 150 SLP but increases gradually — rising to 300 SLP for the second breed, 450 for the third, 750 for the fourth, 1200 for the fifth and 1,950 for the sixth. Finally, 3150 for the seventh and last. 
Given the fees above, it's clear as broad daylight that one Axie is expensive. Three Axies could break the bank, especially for players in emerging countries, which constitutes most of the game's players. Meanwhile, some investors and entrepreneurs can easily shell out the funds needed to buy Axies but don't have the luxury of time to play.
This is where the Axie Infinity Scholarship comes in.
What is an Axie Scholarship?
In an Axie Scholarship, the manager or guild buys or provides the three Axies that the player (scholar) will use to play the game and earn SLP.  They assume all the risk to lend three Axies to the new player. In exchange, they earn a share their players' profit. The new users play-to-earn and Axie Infinity allow their sponsors to reap some of the rewards.
On the other hand, aside from the Axies, scholars are provided with education on how to play the game. Unfortunately, it's still quite complicated to get Axie Infinity set up. Luckily, scholars receive tips and tricks on performing better in battles and earning more SLP. 
Most of the Scholarship arrangements mean a portion of the SLP earnings goes to the player and the other portion goes to who owns the Axies. For example, in Yield Guild Games (YGG) scholarships, 70% of earnings go to the player, 20% go to the manager, and 10% go to YGG.
3. Stake your Axie Token in Liquidity Pools 
Liquidity pools are one of the foundational technologies behind the current DeFi ecosystem. Users called liquidity providers (LP) add an equal value of two tokens in a pool (they "stake"). It adds liquidity within the open market and allow other users to swap a cryptocurrency for another. In exchange for providing their funds, they earn trading fees from the trades that happen in their pool.
Thus, liquidity pools facilitate decentralized trading, lending and other DeFi products. They also function as the backbone of many decentralized exchanges (DEX), such as Uniswap with a market cap of over $11 billion.
Starting early 2021, Axie Infinity enabled players to stake their AXS to earn weekly rewards. Players can play-to-earn, then choose to stake their tokens for a period of time (3, 6, and 12 months). ​​If they provide additional value to the game in the week before claiming, the rewards could be higher or even win them a special NFT. Axie Infinity's users can either; Participate in governance votes or Play-to-earn.
These rewards initially started out high to incentivize user growth and gradually declined as Axie Infinity is maturing. Additionally, Staking AXS in Liquidity pools provides a unique opportunity for those who are not interested in the gameplay but are invested in the ecosystem.
4. Invest by buying a Fraction of Rare Axies
Collectors prize some Axies over others because of specific traits such as being good in battle or has special parts, or maybe it's an Axie that is one of the earliest to be in existence. Since Axie Infinity is a blockchain game, no two Axies will ever be the same. For example, there is only one Galadriel, one of the most valuable Axies today.
The most expensive ever Axie, a triple mystic called Angel, sold for ETH300 in late 2020, which was around US$120,000 at the time.
Due to the popularity of the game, shared ownership over rare Axies is booming. All the shareholders split the benefits of the asset, such as income sharing, reduced rates, and usage rights.
Niftex, a platform that specializes in fractional ownership, auctioned rare Axie Almace. Within five hours 21 people bought shares of ownership which the exchange valued at $9500 during the auction. These shares are now worth 157 percent more.
Axie Infinity is poised to remain the #1 crypto and NFT game in the space with how things are going. It looks like the game provides "infinite" ways for players and investors to maximize the Axie Infinity play-to-earn model and we look forward to their updates in the future.
Watch out for our next guide! We at NFTEvening have a great feeling that Axie Infinity will drop a few more bombs this year. We'll be with you in your Axie Infinity journey. 
---
All investment/financial opinions expressed by NFTevening.com are not recommendations.
This article is educational material.
As always, make your own research prior to making any kind of investment.