The new social universe of Habbo has launched its debut NFT collection as part of a Dutch auction. The project was a hit, as all of its 10.000 avatars were sold in record time.
Habbo's first NFT sale: a major success
Habbo, one of the latest virtual social avatar platforms, has already taken the NFT market by storm. In a recent Dutch auction, collectors purchased all of the 10,000 non-fungible tokens available.
Accordingly, the auction started at 0.5 ETH. However, the floor price quickly rose to 0.6 on OpenSea, as many people have already started trading their NFTs.
The collection, called Habbo Avatars, is the first NFT avatar series from the platform. For this project, developers  used 284 different traits to create unique combinations.
If the Habbo NFT avatars look familiar, it's because they are. Their colorful, pixelated design is based on Habbo Hotel, a 2001 game also featuring digital avatars.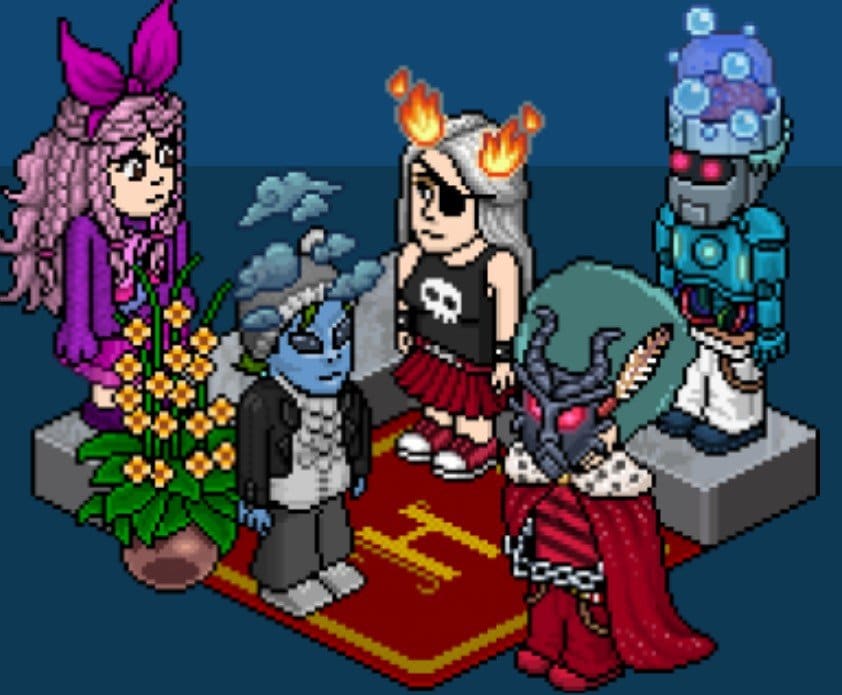 The utility of Habbo Avatars
Although the 10,000 Habbo Avatar NFTs sold out at the speed of light, they have no use on the platform just yet. According to the roadmap, avatar owners will automatically become members of the upcoming Habbo Club and Builders Club. What's more, the new avatars will help users receive exclusive items, although developers didn't offer any details yet.
However, the wait will soon be over. To confirm, the roadmap data confirms that the new features will be available by the end of 2021.
As for the long-term plans, Habbo is planning to tap into the play-to-earn gaming system. As developers point out, this is a time-consuming goal. Even so, the effort would most likely be worth it, given the NFT collectors' recent passion for such games.
---
All investment/financial opinions expressed by NFTevening.com are not recommendations.
This article is educational material.
As always, make your own research prior to making any kind of investment.