Vivid Labs, an NFT publishing platform announced that it will release its Shopify NFT App. This App is now available in the Shopify App Store. During the 2022 contest season, the app powered Natural Selection Tour's first NFT drop.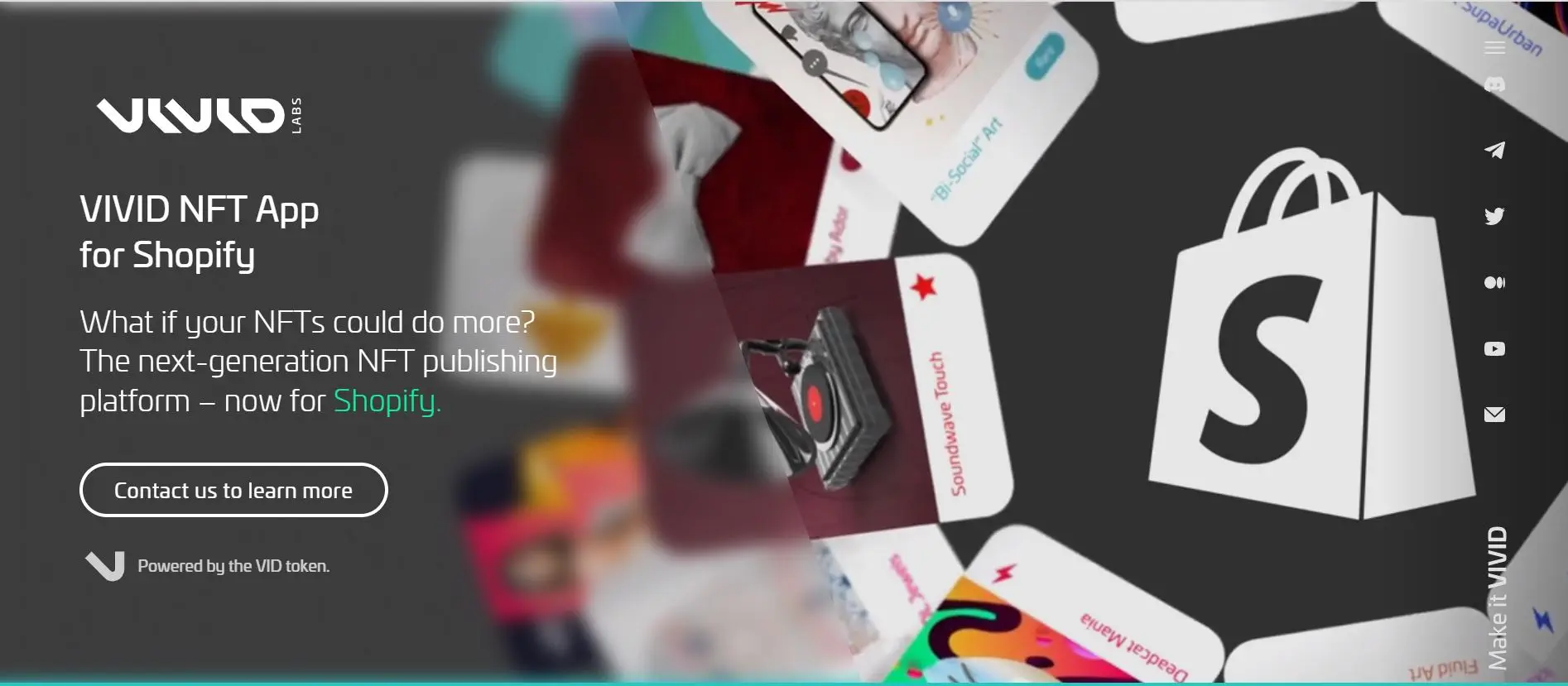 Following the recent announcement that Shopify CEO Tobias Lutke has joined Coinbase's board of directors, the global e-commerce platform and its merchants are doubling down on the power of crypto and blockchain. They aim to achieve this step via partnering with Vivid Labs, a next-generation Non-Fungible token publishing platform.
What does the new Shopify NFT app have in store for you?
Firstly, the NFT app allows eligible Shopify Plus merchants to create NFTs with media experiences. Moreover, the NFT+ features enable multi-asset, updateable NFTs that enhance the traditional NFTs. To explain, the NFT+ features will allow merchants to create NFTs that combine video, audio, images and 3D objects in a single NFT.
What's more? You can update your NFTs with new media at any time. The VIVID Shopify NFT App lets eligible Shopify Plus merchants create and sell NFTs from their Shopify storefront.
Halsey Minor, CEO of Vivid Labs said, "As e-commerce continues to integrate with the blockchain space, Vivid Labs is excited to bring our multimedia NFT capabilities to Shopify merchants."
Natural Selection, an action sports and media company, was the first to use Vivid's Shopify App to launch NFTs.  Throughout the six-day snowboarding competition, they released NFTs such as exclusive art, 3D course renderings, videos with real-time footage of the courses and many more.
---
All investment/financial opinions expressed by NFTevening.com are not recommendations.
This article is educational material.
As always, make your own research prior to making any kind of investment.