YouTuber Logan Paul and his NFT project CryptoZoo is making headlines for all the wrong reasons. Paul recently released the NFT game which hasn't gone down well with his fans. In factm many have gone as far to call the blockchain game touted by Logan Paul a "scam". 
CryptoZoo is an NFT game where players can buy hatchable eggs which give rise to exotic animals in the form of NFTs. Players can collect, trade, and breed these eggs. Reportedly, the YouTuber was working on the project for six months.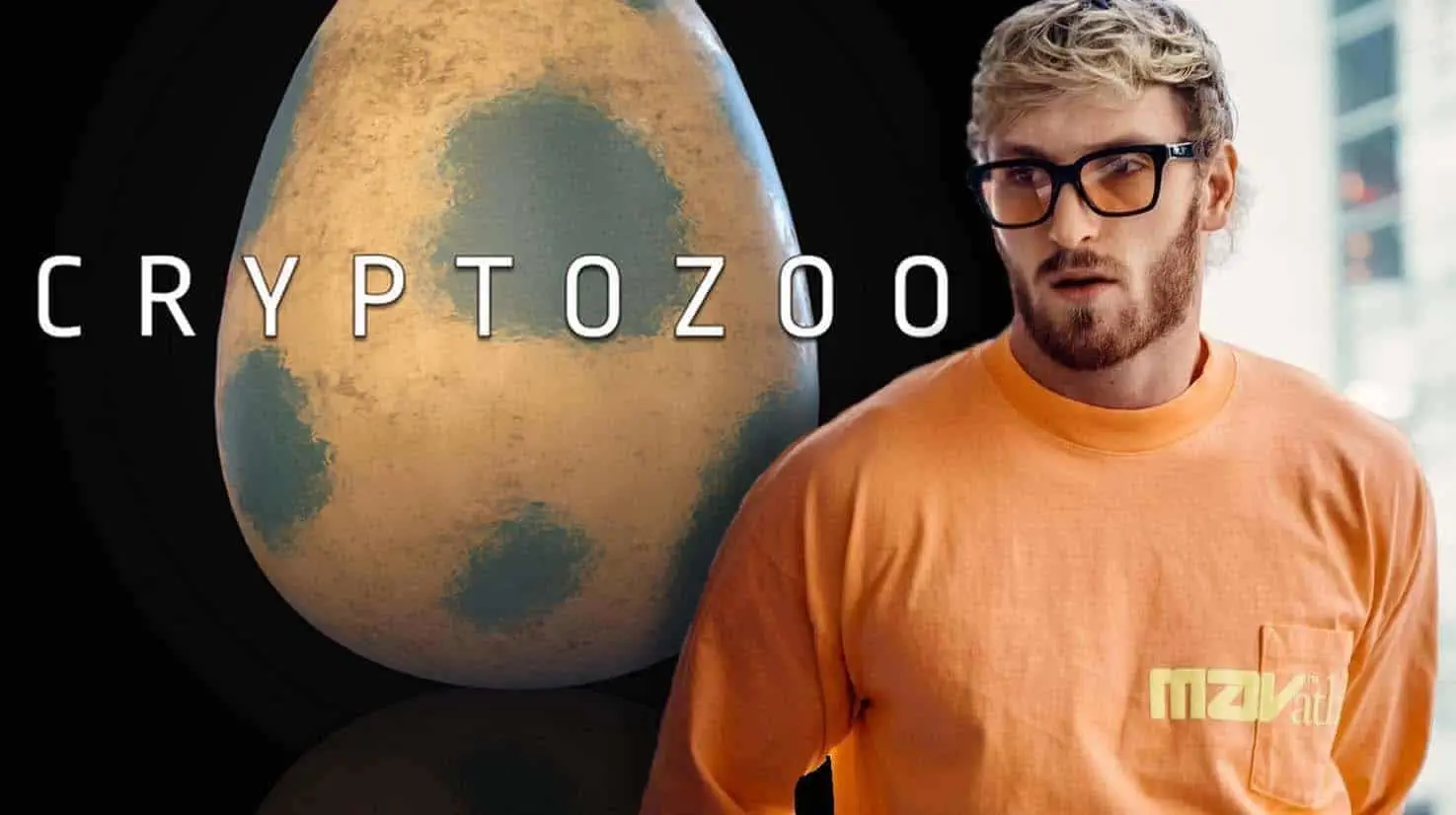 Twitter calls scam: Logan Paul's CryptoZoo comes under fire
While CryptoZoo was slated to release on September 1, it was delayed and the first drop went live on September 4. Meanwhile, once the sale of 'Eggs' went live, many users took to Twitter to share their disappointment.
"What a scam. Lost 200 euros in gas fees and full of bots," Twitter user Niki Izvorski wrote. "Transactions fail all the time and it's absolutely pointless."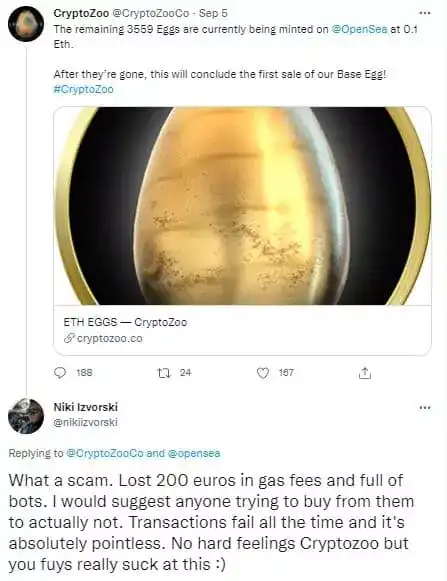 Meanwhile, another user wrote, "Contrary to what they told us, they switched the contract and hundreds of us lost our $$!." Another user was ready to accuse Logan Paul of touting a scam,  stating that the project was just a "hype" to create an OpenSea auction. 
Despite the accusations of scam activity by Logan Paul and his team, all 10,000 Base Eggs are currently sold out. Incredibly, Yesterday Cryptozoo also ranked 7 in total volume on OpenSea. At the time of writing, it was at the 14th position. Although the drop had its teething problems, some fans are clearly are unbothered. 
Currently, Logan Paul is yet to comment on the potential scam flagged by his fans. Meanwhile, the influencer is an avid NFT collector, owning many rare collectibles himself. Recently, he bought an 0n1Force NFT for $623,000.  Allegedly, he also owns a Pure White Grumpy Genesis Mooncat NFT, which cost him $522,000. 
---
All investment/financial opinions expressed by NFTevening.com are not recommendations.
This article is educational material.
As always, make your own research prior to making any kind of investment.