After Twitter user, NFT Ethics alleged Twitter influencer NANO Ju is a man pretending to be a woman, the influencer has come forward to defend their actions. NANO Ju claimed that they had changed their Twitter name to Julia as a "joke". They also added that they did not know the "correct way to exit this situation".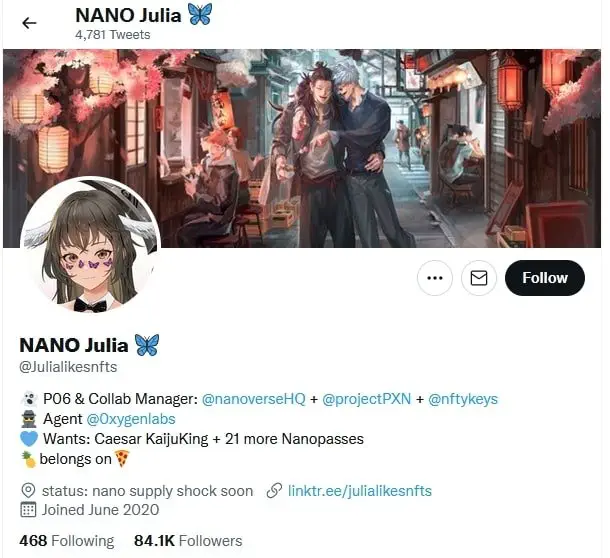 "I played a role online, in the web3 space," the influencer tweeted. "The change to Julia was initially a joke that quickly grew out of hand. As the attention grew, I did not know the correct way to exit this situation without having the issue of security in mind, as well as the negative feedback."
NANO Julia is Julius?
Yesterday, April 3, NFT Ethics posted a Notion file detailing the evidence against NANO Julia. NANO Julia (Twitter handle @JulialikesNFTs) is a popular NFT influencer with over 85,000 Twitter followers. They are directly affiliated with projects Nanopass, Project PXN, and NFTYKEYS. As a famous "female" NFT influencer, Julia was a VIP member in many big projects' servers. (NANO Julia has now changed their Twitter name to NANO Ju).
Amid rumours that this influencer was actually a man pretending to be a woman, NFT Ethics decided to "dig deeper". The first bit of evidence NFT Ethics gathered was about the influencer's Twitter PFP. Earlier, NANO Ju had a girl's image as their PFP. However, the image was actually that of a South Korean model/artist, yuna_1_27.
Then, through a series of old tweets, NFT Ethics also claimed that Julia's handle was at one point @JuliusonADA. Moreover, they claimed that the NANO team also knew Julia was actually a guy. Apparently, the old tweets featured Julius' old discord tag as well as a NANO team member referring to Julia/Julius as "him".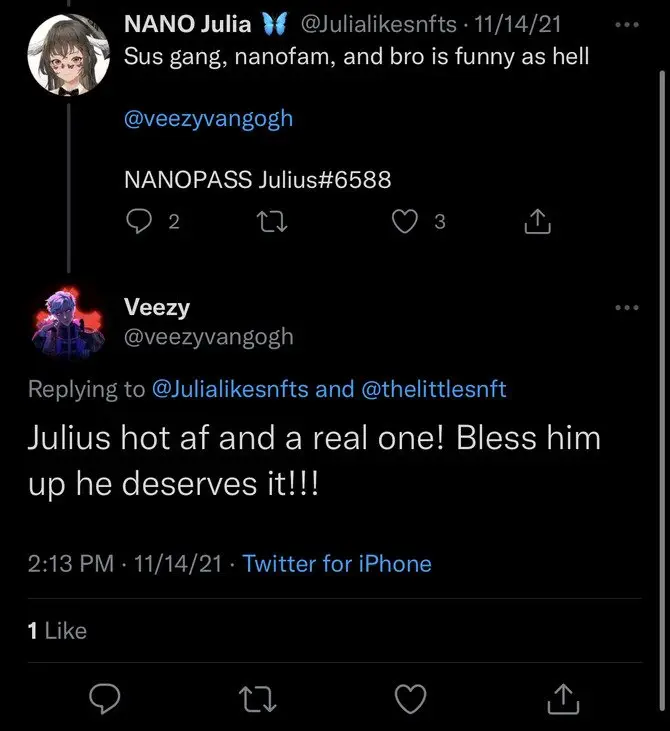 Then again, there was a chance that Julia could be a trans woman who changed their name. Aware of this possibility, NFT Ethics uncovered Julius' true identity by going through the followers of the Nanoverse HQ Instagram account. There, they found an account of someone named "Julius", who was allegedly followed by "prominent members of the Nanopass team". 
"As you can see on his page, his name and username is still Julius," the document read. "If he were a trans woman who now wanted to go by the name of Julia, he definitely would have changed his username & display name by now."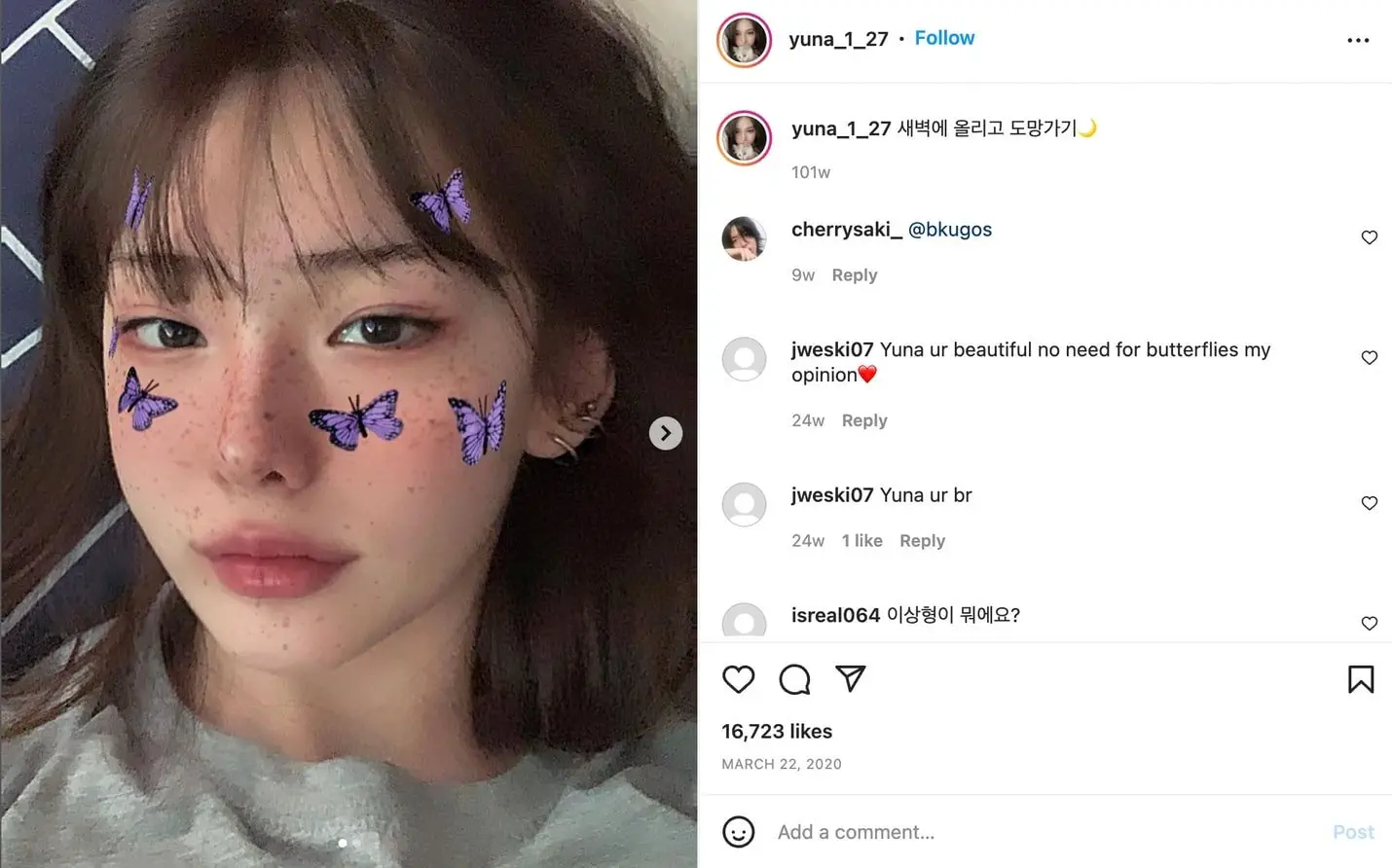 NANO Ju defends their actions
Defending themselves, NANO Ju claimed that their joke was "turned into a complete online larp". They had also asked the NANO team to address them as Julia and "she".
"In hindsight I could have dealt with it better, I'm glad this came up so I have the opportunity to clear things up," they added. "This was not malicious, it was never intended to be harmful or covered up."
This is not the first time the NFT community has ousted a man for pretending to be a woman in the NFT space. It wasn't too long ago that we learned that Fame Lady Squad's "female" developers were actually Russian men. Unfortunately, amid a dearth of female NFT influencers and female-led NFT projects, many are finding it profitable to pretend to be a woman.
---
All investment/financial opinions expressed by NFTevening.com are not recommendations.
This article is educational material.
As always, make your own research prior to making any kind of investment.