Worldwide charity, UNICEF is set to launch a collection of NFTs that will help raise money to provide school children in poverty-filled areas with connection to the internet. This becomes the latest attempt by the UN agency to understand and support the future of blockchain technology.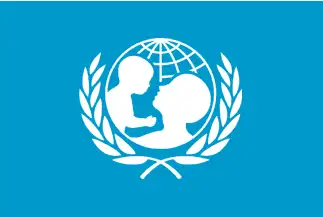 About UNICEF
UNICEF is a charity responsible for providing humanitarian and developmental aid to kids worldwide. They were founded in 1946, just after World War II, in New York.
The agency is among the most widespread and notable social welfare orgs in the world, with a presence in 192 countries and territories.
UNICEF's work includes helping kids worldwide to fight disease, work on improving hygiene, giving education and finally providing crisis relief during disasters.
As a charity, they rely entirely on volunteer grants. Therefore, this NFT collection will bring much needed financial aid to the charity.
Particularly, they have celeb help from many big names. Now, the list includes Sir Andy Murray, David Beckham OBE, Olivia Colman and Tom Hiddleston to name a few.
They sponsor an annual football game in the UK, Soccer Aid. In detail, the game unfailingly raises millions of pounds for charity. Many big-name stars are involved in playing the game that has historically been held at Wembley Stadium. It began in 2006 and has happened yearly since. Since starting, they have raised £38 million.
About the UNICEF NFT Collection
UNICEF is set to launch an NFT in the early months of next year. This is occurring to mark their 75th anniversary and take a step into blockchain once again.
The project's artwork will be done by digital artist, Nadieh Bremer and will be titled 'Patchwork Kingdoms'. All of the funds raised will go to help a big number of their projects, like the Giga Initiative. This project will fund internet access for children worldwide in a digital world.
The Giga Initiative was launched in 2019 and is a global scheme by UNICEF. And their goal is to connect every school to the internet so that help can be given to children with web-based information and prospects.
The Patchwork Kingdom collection—started in union with NFT market Snowcrash Labs, the Ethereum Foundation, Metagood, and others— has 1,000 NFTs.
Bremer confirmed that she was inspired by Mary Blair, the creator of 'It's a Small World' when starting her art career. Bremer's work mainly involves geometric shapes to build sets.
Indeed, this isn't UNICEF's first look at blockchain. They began work on it in 2019 with the launch of the CryptoFund. This lets the charity get, hold, and give out crypto.
You can find out more on the launch through their Twitter, it can be found here.
---
All investment/financial opinions expressed by NFTevening.com are not recommendations.
This article is educational material.
As always, make your own research prior to making any kind of investment.