The Worldwide Asset eXchange™ (WAX) is launching a remarkable NFT drop to every single WAX account holder. In fact, the 10 million NFTs will be entirely free, and WAX is not holding back with this exciting, unique project.
WAX deals with up to 20 million transactions per day, and this NFT drop will reward their loyal community of 10 million accounts. Certainly, WAX believes that this community is paramount to its success and is committed to rewarding loyalty.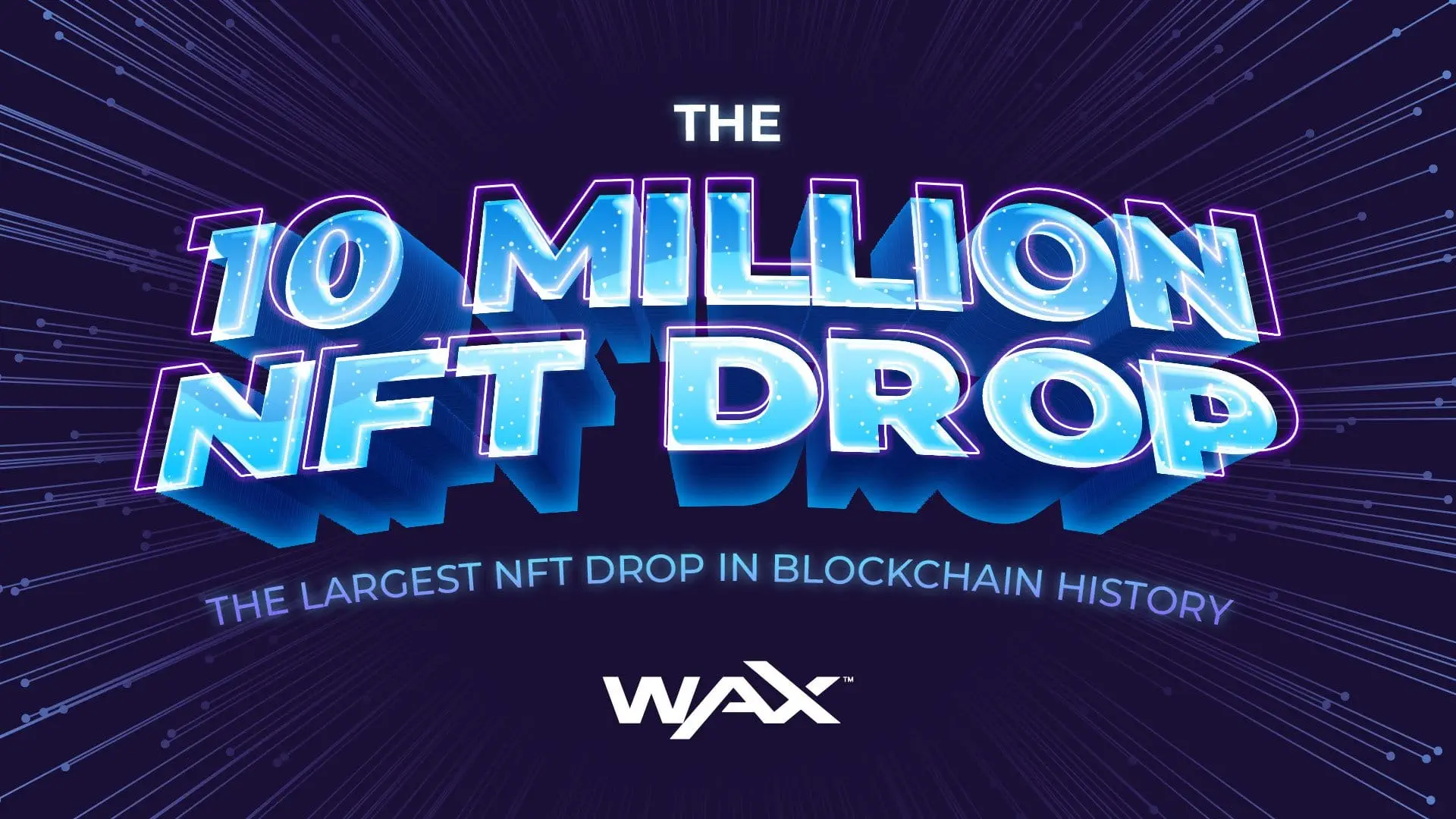 The eco-friendly blockchain is adamant that NFTs are here for good, and are not just a digital fad. They also want to prove that it is possible to use NFTs in a green and clean manner. This demonstration will show how it's possible to mint and deliver 10 million NFTs using zero-carbon emissions.
What is WAX?
WAX is a purpose-built, proof-of-stake blockchain and protocol token focusing on video games, NFTs, and collectibles. One of the leading performers in the cryptocurrency market, WAX is a carbon-neutral blockchain that relies on the sustainable mining method, proof-of-stake.
Furthermore, WAX aims to make e-commerce transactions faster, safer, and more transparent for everyone.
According to DappRadar, the analytic and data crypto specialists, WAX is the most prominent blockchain globally, measured by users and the number of transactions. Meanwhile, WAX introduced the groundbreaking vIRLsTM in 2018, giving consumer product companies the power to link NFTs to physical consumer products instantly.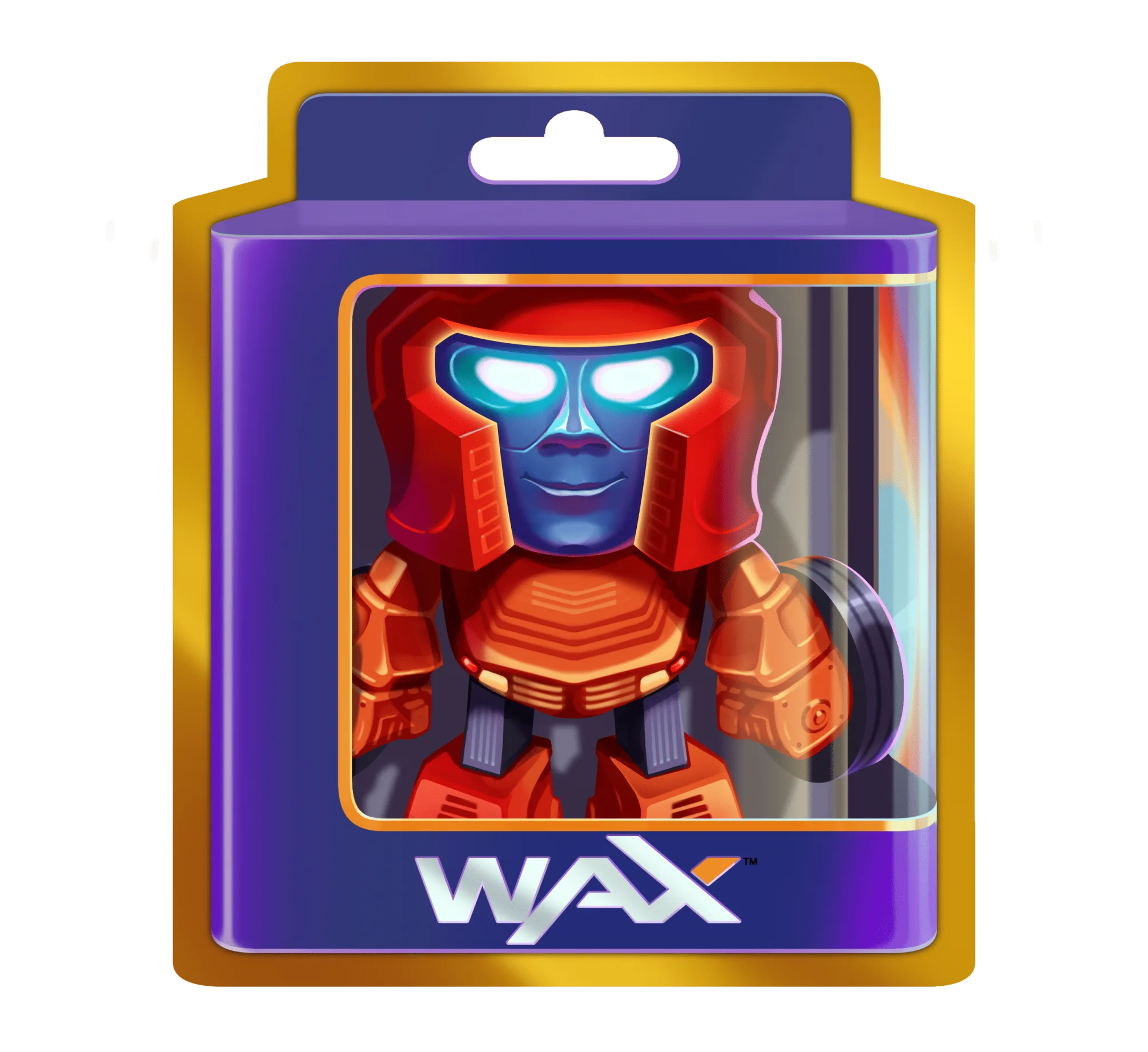 The WAX 10 million NFT drop
The NFT drop is broken into ten segments, each represented by a pin. Each of these pins celebrates essential milestones in the WAX blockchain history, including wallet launches, partnerships, and much more. Each pin has a special meaning, and WAX will distribute them randomly to all WAX account holders.
Pin #1 – firstly, this celebrates the WAX Mainnet Launch in 2019. (1 – 1,000,000)

Pin #2 – Secondly, this represents the first-ever NFT standard used on the WAX Blockchain. (1,000,001 – 2,000,000)

Pin #3 -Thirdly, WAX AllAccess, represents the first login tool for easy access on the WAX Blockchain. (2,000,001 – 3,000,000)

Pin #4 – Atomic Assets NFT Standard – the upgraded NFT standard created by the Pink Network Team. It is still in use today and is the most advanced NFT standard to date. (3,000,001 – 4,000,000)

Pin #5 – WAX Cloud Wallet Launch (5,000,001 – 6,000,000)

Pin #6 – WAX DeFi & Tokenomics – The DeFi System gives everyone involved a cut of all the trades made on the WAX Blockchain. (6,000,001 – 7,000,000)

Pin #7 – CO² Certificate, WAX is the premier certified carbon neutral blockchain. The CO2 footprint is compensated by purchasing Carbon Certificates. (7,000,001 – 8,000,000)

Pin #8 – Celebrates the emergence of Play-2-Earn technology and its impact.(8,000,001 – 9,000,000)

Pin #9 – 3 Toys, Represents the WAX partnership with Mattel, Funko, Hasbro, etc. and the range of NFTs (9,000,001 – 10,000,000)

Pin #10 – Cinema Spotlight – highlights the NFT drop with AMC/Spiderman. (10,000,001 – 11,000,000)
Finally, this is a tremendous and ambitious move by WAX, who are keen to show everyone the power of their blockchain via this 10 million NFT drop. It is unclear when the NFT drop begins but keep an eye on your WAX wallet.
Either way, it is fantastic to see WAX rewarding its vast community, and hopefully, it will attract others who value loyalty in a fierce and competitive market.
—

---
All investment/financial opinions expressed by NFTevening.com are not recommendations.
This article is educational material.
As always, make your own research prior to making any kind of investment.