Recently, MetaMetric Solutions pointed out that numerous LAND parcels on The Sandbox metaverse are being listed at a loss. Given this statistic, the data provider also pointed out that now is the right time to add or bid undervalued The Sandbox parcels. The big question, however, is why are people selling The Sandbox LAND parcels at a loss?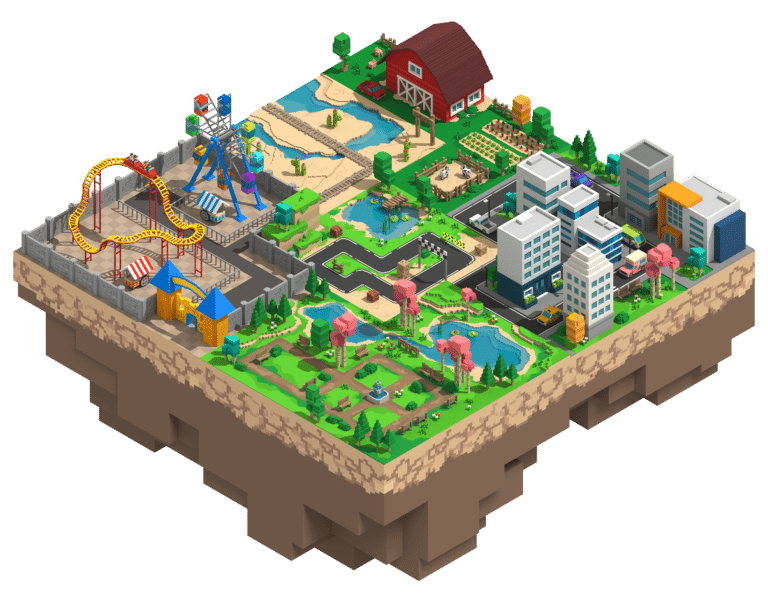 A decline in The Sandbox's token value
The Sandbox token, SAND, has experienced a negative trend in recent weeks. While SAND has experienced an upward tick in value over the past 24-hours, its current price – $2.16 – is much less than the coin's all-time high of $8.40.
Additionally, SAND volumes have been steadily declining since the token's hype period in late 2021. This could explain why many want to sell their land, whether they make a profit or not.
Past the initial hype
According to a report by Messari: "As the volatile Q1 2022 has come to a close, LAND secondary sales volume decreased by 54% compared to the previous quarter. To put this into perspective, the secondary sales volume in Q1 2022 is still up 865% relative to Q3 2021."
This quarter's decrease is related to the fact that the metaverse hype is settling down after reaching an all-time high with Facebook's rebrand announcement. Therefore, the market is finding a balance. While demand is lower than in the fourth quarter of 2021, it is still quite healthy.
Owners may also sell LAND, as digital land is still in the early days when it comes to building experiences. Currently, creators can't make LAND experiences available to other The Sandbox users.
Furthermore, the available experiences don't have many P2E elements in them; which obviously functions as an incentive for engagement. As a result, LAND owners may be at a loss about what they can do with their investment, which could lead to their decision to sell it.
However, this obstacle is only a temporary one, particularly for high-profile investors. Recently, Hong Kong's billionaire Lo Family of Regal Hotels Group got land in The Sandbox. This shows that metaverse land parcels are a long-term investment for such individuals.
---
All investment/financial opinions expressed by NFTevening.com are not recommendations.
This article is educational material.
As always, make your own research prior to making any kind of investment.