Women And Weapons (WAW) has announced the launch of a brand new season 2 NFT collection. WAW promises to give fans and friends of the project the chance to join the exciting WAW ecosystem. Ten thousand brand new NFTs, with new characters and traits, will be airdropped to the original season one NFT holders.
This artistic-centric project has a hugely exciting future, and the new collection will only add to the already impressive ecosystem of WAW.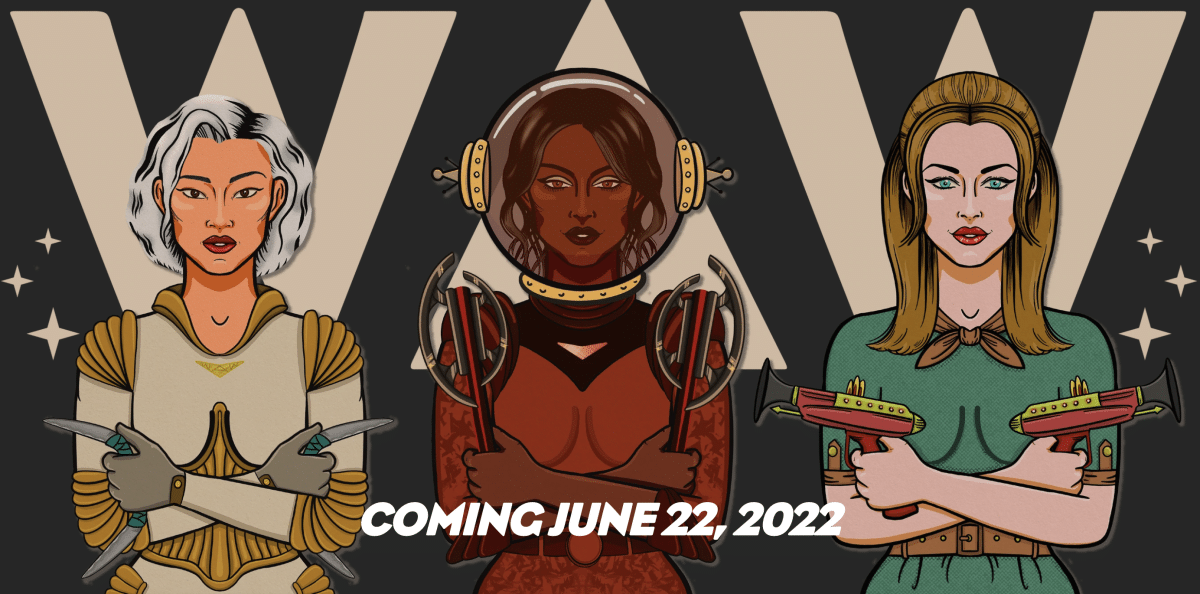 What is Women And Weapons?
Women And Weapons is a diverse and inclusive NFT project with a firm focus on art. It is a ten thousand-strong character pfp collection. The art is diverse, fabulous and full of 'badass' women, complete with an array of weaponry. With season 2 of Women and Weapons, we will see even more of this beautiful art.
Iranian-American artist Sara Baumann is the co-founder and lead artist behind the project. Additionally, owners of the WAW NFTs can join a creative and inclusive community with perks that also support and empower women worldwide.
 About Women and Weapons Season 2
The airdrop begins on June 22nd, and season one Women And Weapons NFT holders will receive a new NFT. The public mint will also start on the 22nd and is open for 120 hours (five days).
This is an opportunity to mint an open edition WAW NFT. At 0.05 ETH, the mint price reflects the original collection price. It also means that there are no limits or restrictions on how many people can join the community.
"We recognize that there are a lot of people who want to participate in the WAW ecosystem. Season 2 gives people that opportunity", said Sara Baumann in a YouTube video about the upcoming release.
The new season two collection follows the same creative path, but the characters are all unique. Each woman will belong to a good or evil faction, and there are also rumours that there could be characters out of this world. There are also lots of new traits and weaponry for women. Furthermore, the new NFT season 2 of Women And Weapons will introduce new character elements.
Season 2 WAW NFTs will reside on a new smart contract that is upgradable. Because of this, WAW will have the mechanism to do more and offer a more innovative and creative approach. 
WAW supports women around the world
A key focus of the WAW project is to support, uplift and empower women across the globe. As with season one of the NFT collection, 5% of the primary and secondary funds will go to 'The Malala Fund.'
This is an international, non-profit organization that advocates for girls' education, co-founded by Malala Yousafzai, a Pakistani activist and 2014 Nobel Peace Prize laureate.
In the YouTube video, Sara states that "We believe that education can be a women's weapon."
Furthermore, 5% will also go towards the official WAW Patreon wallet. The wallet allows the team to build and curate a diverse art collection from NFT artists worldwide. 
---
All investment/financial opinions expressed by NFTevening.com are not recommendations.
This article is educational material.
As always, make your own research prior to making any kind of investment.