Earlier this week, a World of Women NFT sold for a record-breaking 20 ETH or $55,000. The item was Women #2925, and the collector goes by the name jaft.
What makes this Woman so unique and rare is her jewelry as it relates to Perks of Ownership. Essentially, anybody holding a Woman from the "Royalties Club" can receive 50% of all OpenSea royalties earned from secondary sales. This percentage is split monthly between members.
Accordingly, Royalties are 4%, which is 2% of all sales for club members!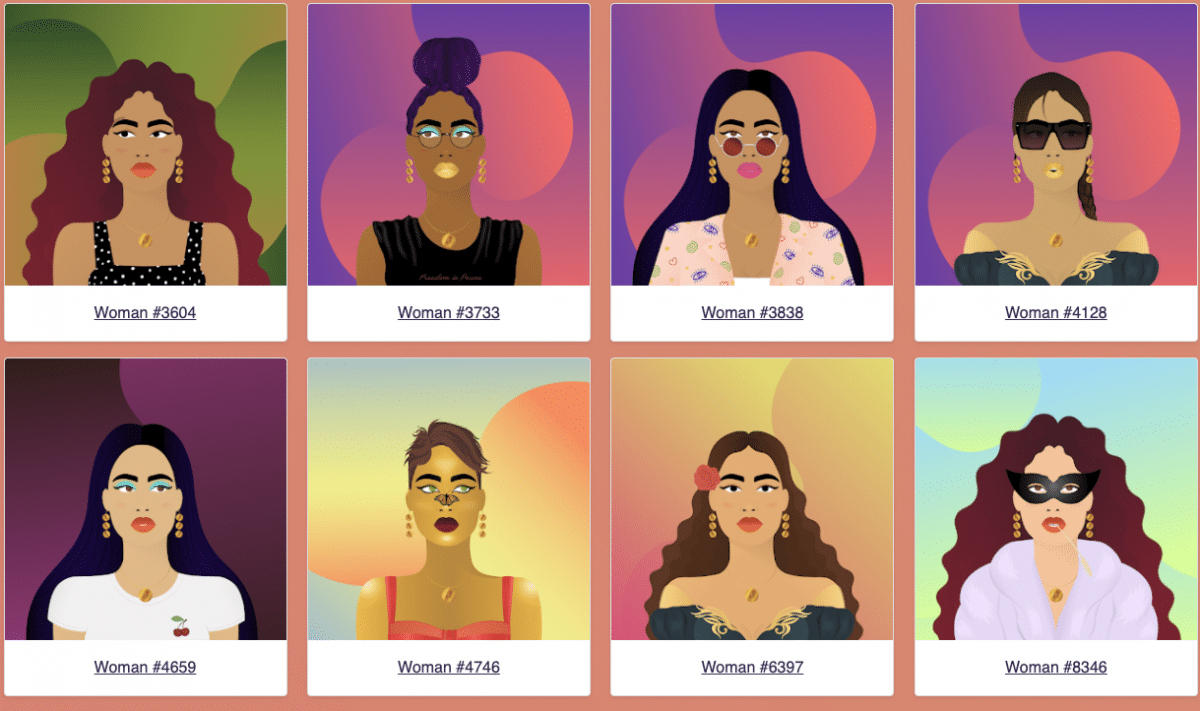 The newest trend for NFT collectibles
The collection consists of 10,000 randomly generated digital collectibles of various rarity. There are up to eleven traits and a combination of 189 attributes. For example, there are 14 skin tones, 25 hairstyles, 23 facial features, and 28 eye combinations. All of which promote the diversity of Women within the NFT space.
What's more, freelance NFT artist Yam Karkai created each piece of digital art for the project. One stated purpose of her hand-drawn vector art is to highlight Women by making them the center of her works.
The world of Women NFT sale: who bought it
The trend leading up to the massive sale took off when Vaynermedia CEO Gary Vee posted an Instagram video endorsing the NFT collection for its "fire art" and enormous potential. Twenty-four hours after posting, the video reached $360,000 views and counting.
Subsequently, a World of Women NFT sells for an impressive 20 ETH. As mentioned, jaft was the name on the account that acquired Women #2925. Jaft bought the record-breaking non-fungible token from NFT-Goatz, another collector.
How do I get one?
Although the World of Women NFT collection sold out, you can still get one on the Opensea secondary market. Remember to click on the verified account with the infamous blue check before making a purchase.
Currently, the floor price stands at 0.43 ETH. That's more double what it was three days ago. The total sales volume is nearing 2.3k ETH. That's equal to more than 6.6 million.
Stay up to date on your favorite Women by following the @worldofwomennft on Twitter. For contests, giveaways, announcements, and more, join the Discord server.
---
All investment/financial opinions expressed by NFTevening.com are not recommendations.
This article is educational material.
As always, make your own research prior to making any kind of investment.