QUA Granite, Turkey's largest and the world's second-largest ceramics company, bought an island in The Sandbox to kickstart its metaverse move. The company will now be virtual neighbors with the likes of Marco Verratti, Kingsley Coman, Stan Wawrinka and Dan Holzmann. It is the first company in its industry to invest in the Metaverse universe, so this will really shake things up in the space.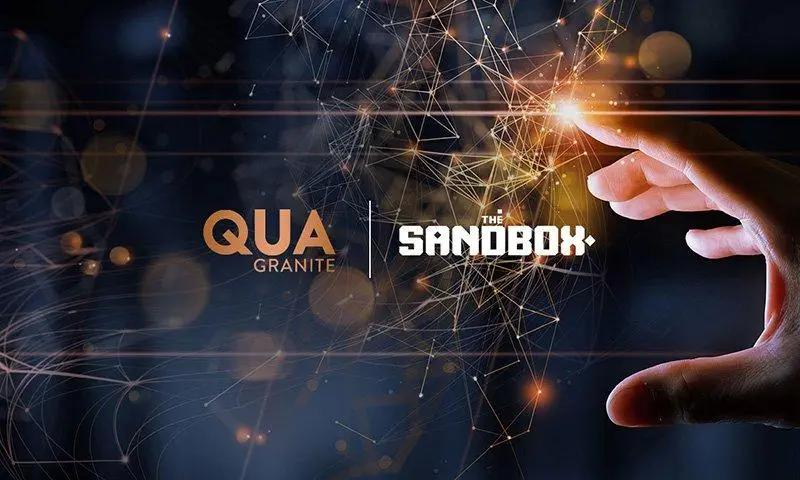 Ceramic Company QUA Granite's Acquires The Sandbox Island
QUA Granite's purchase in The Sandbox metaverse in partnership with Exclusible comes with exclusive benefits and perks. Firstly, the company now belongs to a luxury tropical digital club with an active community. Then, it can now customize its island to fit its branding and products. Similarly, it can now connect with a new and specific demographic that aligns with its brand image.
In addition, QUA Granite will now have access to celebrity and big-name events and parties across the Metaverse and in real life. It can also host special events to showcase its assertiveness and broad vision in the global market. The entire island will display QUA Granite's products using next-level graphic design.
Meanwhile, Exclusible has announced that it has sold out its Private Islands in The Sandbox. The island that QUA Granite bought is one of the 25 private islands on the roster. The Exclusible luxury district is an innovative land within The SandBox. It perfectly combines luxury, entertainment, and accessibility. In addition, it is aligned with the platform's branding as a fast-growing marketplace for luxury NFTs and upscale metaverse real estate.
Thibault Launay, Exclusible Co-Founder and CEO, is celebrating their platform's role in helping QUA Granite become a metaverse pioneer in its industry. He added, "Our design team will be working hard to conceptualize a luxury island that fits QUA Granite's reputation as a tastemaker in its sector."
About Capital Block's Involvement
Capital Block advised the ceramic company on its latest acquisition. The firm is perfect for the role because it is one of the foremost NFT consultancies in Turkey. Furthermore, it has extensive experience advising companies on cryptocurrency, NFT and metaverse strategies and transactions. Currently, it helps sports clubs, brands, production houses, artists, celebrities and entertainers navigate the NFT space.
Tim Mangnall, CEO of Capital Block, noted: "QUA Granite is committed to being a forward-thinking, innovative brand. It is proving that through investment in land in the Metaverse alongside huge names from across the globe."
---
All investment/financial opinions expressed by NFTevening.com are not recommendations.
This article is educational material.
As always, make your own research prior to making any kind of investment.