A new series of Zaragoza NFTs highlights leading events in Spain's fifth-largest city — a renowned cultural and touristic powerhouse.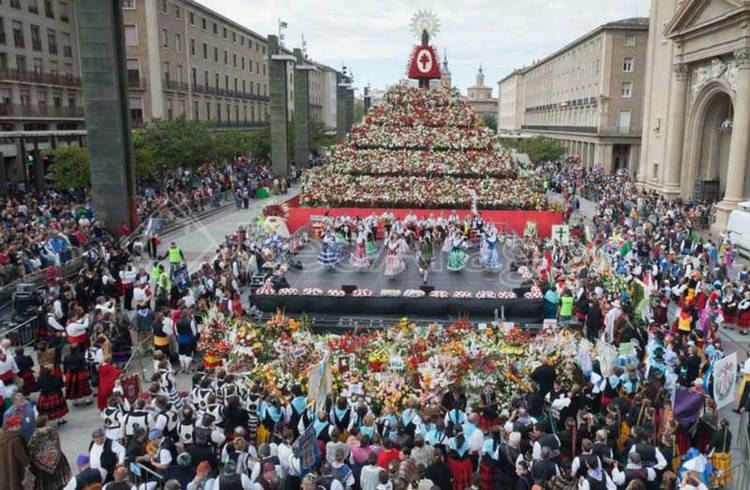 The non-fungible token collection centres on Fiestas del Pilar. An annual, week-long festival in October, it has various elements, some run by the city, others by private companies. Cabezudos de la Pilara, El Berrugón, and La Forana are among the individual events now tokenised.
Zaragoza NFTs Don't End There
There's more to the Zaragoza NFT series than cultural event collectibles. The city has teamed with Next Earth, a website selling virtual land within a blockchain replica of Earth. Real estate can now be bought within the Spanish town using $BNB. That's the native token on Binance Smart Chain. 10% of sales go to projects like The Ocean Cleanup, Kiss the Ground, and Amazon Watch. It's a great example of metaverses directly helping the real universe. Or at least our corner of it.
What's more, Zaragoza has also announced a separate NFT collection based on Bigheads. Just in case you're not familiar, this is a parade within Fiestas del Pilar, involving larger-than-life models of famous and popular characters from the city's past and present. The collection has been made by some of Spain's most celebrated designers.
Of course, virtual land sales are nothing new. In fact, far from it. We recently reported on the first of these linked to MatrixWorld. Meanwhile, leading NFT game 'Axie Infinity' has long since invited buyers to snap up land. The platform founder even managed to make a 9,200% gain by flipping real estate. Other examples include 'Splinterlands', which sold 150,000 plots, and 'Decentraland', where some plots have sold for close to $1million.
---
All investment/financial opinions expressed by NFTevening.com are not recommendations.
This article is educational material.
As always, make your own research prior to making any kind of investment.