Crypto coins in 2023 are still riding up and down waves, with new all time highs and lows for coins everywhere. The landscape of digital currencies continues to evolve at breakneck speed. Each new cryptocurrency launch stirs the market and captures the attention of investors and enthusiasts alike.
Our Top 10 Crypto Coins guide is meticulously crafted to navigate you through the labyrinth of digital assets reshaping the financial world. With each coin, we dive into the intricacies of its technology, market performance, and the unique value proposition that makes it stand out from the multitude of options available. If you've ever asked yourself, "Which coin is going to pump?", "Which crypto coin has the most potential?", or even "Which coin will boom in 2024?" – this guide is for you!
We understand the thirst for up-to-date and insightful analysis in a market that never sleeps. This guide aims to quench that thirst, providing a clear snapshot of where the crypto market stands today and what coins are leading the charge into the future.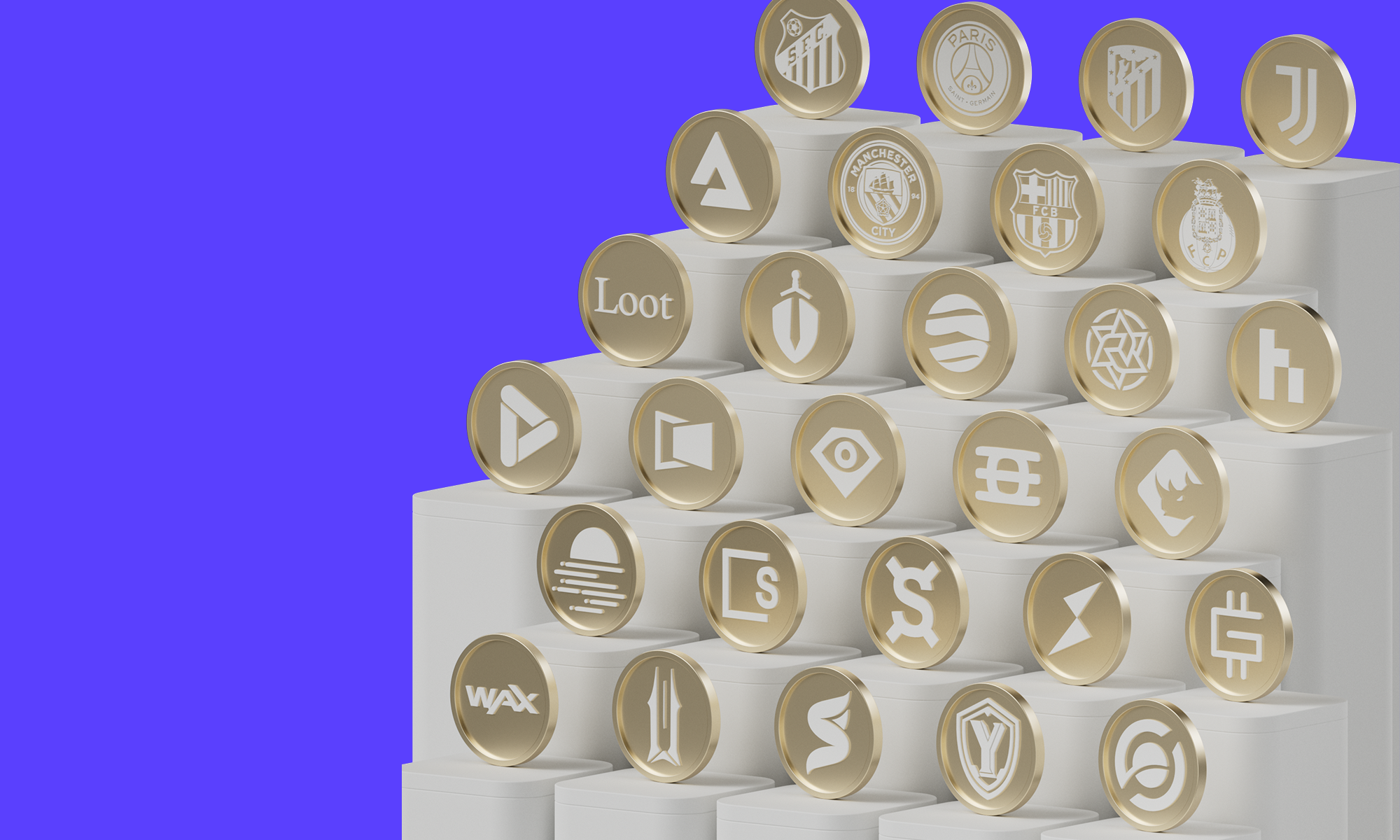 How Do I Find New Crypto Coins?
For those new to the crypto scene looking to find fresh and potentially lucrative coins, the process can seem daunting with the sheer volume available. The trick is to know where to look and what tools can aid your discovery. Start your journey on well-known cryptocurrency exchanges like Coinbase or Binance.
These platforms often list new cryptocurrencies, providing a convenient starting point for your search. Setting up an account on these exchanges gives you immediate access to the latest coins and related metrics.
Additionally, make data aggregators like CoinMarketCap or CoinGecko your best friends.
These sites compile extensive lists of cryptocurrencies, complete with current prices, market capitalization, and trading volumes.
This information is invaluable in gauging what the broader investor community thinks of a new coin's potential.
Don't overlook the power of social media. Especially platforms like Discord or Telegram. These are where crypto enthusiasts and developers share real-time updates and discussions on the latest digital currencies.
Remember, while the information is plentiful, thorough research and a wary eye for red flags are your best defenses against scams and poor investments in the dynamic crypto market.
So, What Are The New Crypto Coins To Invest In Before 2024?
The excitement that accompanies the announcement of a new crypto listed on major exchanges is palpable. And it's an event that can redefine the rankings of top-performing cryptocurrencies. This guide not only highlights the tried-and-true stalwarts of the crypto domain but also sheds light on the newest cryptocurrency entrants poised to make waves.
BTCETF
The impending launch of the Bitcoin ETF Token in 2023 marks a significant moment in cryptocurrency. This ERC-20 token, intricately tied to Bitcoin's progress and eagerly-awaited ETF approvals from the SEC, offers investors a unique investment opportunity. Priced at $0.005 in its presale phase, the token is set to burn 25% of its supply at key Bitcoin milestones. This celebrates the potential arrival of Bitcoin spot ETFs.
The dream of Bitcoin ETFs, once a distant aspiration, is now becoming a reality with backing from giants like BlackRock. This shift promises to introduce a significant influx of capital into the crypto market. The Bitcoin ETF Token symbolizes a chance to be at the forefront of this revolutionary change. Furthermore, it offers an exclusive investment avenue before the expected surge in Bitcoin's valuation through spot ETFs.
EL Hippo (HIPP)
In the dynamic world of cryptocurrency, the El Hippo (HIPP) coin is set to make its mark as a utility token with a unique purpose. Primarily, HIPP will be the driving force behind collaborations with influencers and the backbone of various marketing initiatives, including bounty programs, press releases, and high-profile events. Additionally, the token will be instrumental in facilitating exchange listings, enhancing its visibility and accessibility. Central to the El Hippo project is its integration with NFTs, where each token is linked to the creation of these digital assets, playing a crucial role in the project's ongoing development and expansion.
Launched on August 22, 2023, El Hippo positions itself as a transparent and community-focused endeavor, dedicated to nurturing a loyal and engaged user base. This commitment is reflected in its well-defined roadmap, outlining the project's strategic direction. Remarkably, the token, starting at a modest price of $0.000000002458, witnessed an impressive surge in popularity. It amassed thousands of holders within hours of its debut.
El Hippo's launch signifies not just the arrival of a new cryptocurrency, but the birth of a potential staple in the digital asset landscape.
Wall Street Memes
The Wall Street Memes coin, or $WSM token, is a unique entry in the cryptocurrency sphere, embodying the spirit of retail investors triumphing against Wall Street. It's the lifeblood of a community that revels in the world of financial and trading memes. It is also a community that boasts over a million members. The $WSM token, an ERC-20 token on the Ethereum network, not only symbolizes membership in this vibrant community but also offers exclusive perks to its holders.
Wall Street Memes extends beyond just a token; it's an experience. With the Wall Street Memes Casino, token holders can leverage their gains in an exciting, crypto-first environment. It features a plethora of games, live casino experiences, and sports betting options. Staking the $WSM token opens doors to earning rewards based on the staking pool's share and annual returns. For those looking to claim their $WSM tokens, a simple visit to the claiming portal suffices, ensuring your place in this innovative financial community.
Launchpad XYZ (LPX)
Launchpad XYZ emerges as a trailblazer in the Web3 sphere, presenting a user-centric portal that demystifies the complex world of Web3. It offers in-depth insights and analytics across various Web3 sectors, all through a user-friendly and aesthetically pleasing interface. This initiative is not just about providing information; it's about making Web3 accessible and understandable to everyone.
In April 2023, Launchpad XYZ kicked off its journey with a highly successful presale, raising over $1.9 million, signaling strong market confidence and anticipation for its innovative offerings. The platform is a comprehensive Web3 ecosystem. It boasts features like an NFT DEX, a marketplace for fractionalized assets. It also holds a bespoke trading terminal. All of these are designed to enhance the user experience in the digital asset space.
Metropoly
Since its inception at the start of 2023, METRO, the cornerstone token of Metropoly, has rapidly captured the attention of the crypto world. It stands out as a novel and captivating cryptocurrency. Moreover, it underpins the world's first NFT marketplace exclusively dedicated to real-world property-backed assets. This pioneering project is poised to revolutionize not just the NFT landscape but also the global real estate market. It merges digital and tangible assets in an unprecedented way.
METRO's current market metrics are a testament to its growing influence: with a price of $0.03299 and a market capitalization reaching $32,997,813, it demonstrates robust market presence. The total supply of METRO is capped at 1 billion tokens. It is now fully circulating. This further reflects both the demand for and the potential reach of this groundbreaking cryptocurrency in the evolving digital asset ecosystem.
Celestia
On October 31, 2023, the crypto world witnessed the launch of Celestia, the first-ever data availability blockchain network, introducing a new era in blockchain technology. Alongside its mainnet debut, Celestia released its native cryptocurrency, TIA, distributing over $300 million worth of tokens. This launch represents a significant leap forward in blockchain infrastructure. It offers developers an innovative platform to build and operate their blockchains efficiently.
Celestia stands out with its modular approach. It allows other blockchains to utilize it for both data availability and consensus. This unique feature addresses a critical challenge in blockchain scalability. It tackles the growing difficulty for nodes to manage the entire transaction data of expanding networks. By introducing data availability sampling (DAS), Celestia enables lighter nodes to verify blocks without the burden of downloading extensive data. Thereby, Celestia enhances the scalability and security of blockchain networks.
The TIA token is essential for transactions and operations within the Celestia ecosystem. It debuted with a market capitalization of over $330 million, reflecting the high anticipation and confidence in this groundbreaking project.
Chimpzee (CHIMPZ)
Chimpzee, launched in April 2023, marks a transformative step in the world of cryptocurrencies. This project intertwines financial opportunity with environmental and wildlife conservation. More than just a digital asset, Chimpzee offers a unique model. One where users can generate income while actively contributing to ecological preservation. This innovative approach has already made a tangible impact, with the project aiding in the planting of 20,000 trees, even before the completion of its successful $2 million presale.
The Chimpzee ecosystem presents three distinct earning avenues: the Chimpzee Shop for shopping rewards, an NFT Marketplace for trading digital assets, and the Zero Tolerance Game offering gaming profits. Each platform not only provides financial incentives but also reinforces Chimpzee's commitment to safeguarding nature. This green cryptocurrency project stands as a beacon for those seeking to make a positive environmental impact. All the while, the project engages in the evolving crypto landscape.
Tyrion
Tyrion revolutionizes the advertising landscape with its decentralized ecosystem, empowering individuals to monetize their audience through ad publication. This innovative platform turns each advertising campaign into an opportunity for viral success, transforming the way ads are disseminated and interacted with. Central to this ecosystem is the TYRION token, a unique deflationary asset that drives the network. By staking TYRION tokens, users can reap rewards, while its content moderation system opens up new avenues for earnings. The Tyrion Referral Program (TRP) further amplifies earning potential, making it a lucrative opportunity for investors.
The token's role extends beyond just being the ecosystem's backbone. It redefines the efficiency of reward generation in the crypto world. With just a 2% burn of all ad revenue, the TYRION token maintains its value and utility. It offers substantial potential for traders. Its underlying technology not only supports the advertising network but also ensures the token's prominence and sustainability in the competitive crypto market.
SEI
SEI coin, built on the robust layer 1 blockchain technology, is a testament to innovation tailored for industry-specific applications. Prioritizing security from its inception, SEI has garnered backing from some of the most respected organizations and validators globally. This foundation in security is complemented by a focus on interoperability and language compatibility. This ensures SEI evolves seamlessly alongside its growing community of users and developers.
The technology stack behind SEI is not just advanced; it's community-governed, reflecting a commitment to democratic principles in the digital realm. SEI stands as a significant leap in blockchain scalability, designed to support the largest applications in the world. It achieves an exceptional balance, providing lightning-fast transactions without compromising on stability or security. This also makes it a promising choice for those seeking efficiency and reliability in their blockchain interactions.
Mind Matrix
Mind Matrix emerges as a groundbreaking project at the intersection of blockchain and artificial intelligence. This also reshapes the landscape of decentralized finance (DeFi) with its innovative AI-driven code generator. This core feature of M Matrix is revolutionizing DeFi development, empowering users with unprecedented efficiency in creating complex financial solutions. Mind Matrix uses AI and simplifies and accelerates the development process. This allows users to focus on their vision rather than the intricacies of coding.
The platform's state-of-the-art AI engine is a game-changer for DeFi, automating the development of protocols and smart contracts with remarkable precision. Users can input their project requirements, and the AI swiftly generates high-quality, secure, and thoroughly audited code. This not only cuts down on development time but also significantly reduces costs, making DeFi development more accessible and efficient than ever before. Mind Matrix is thus setting a new standard in the world of blockchain technology and DeFi.
Is There A Future For New Crypto Coins?
In the ever-evolving world of digital finance, 2023 has been a pivotal year for new crypto coins, marking both remarkable highs and lows. Our comprehensive guide to the Top 10 Crypto Coins of 2023 is your key to navigating this dynamic landscape. It offers an in-depth look at the most promising new cryptocurrencies, their technological foundations, market performance, and unique value propositions.
From the trailblazing Bitcoin ETF Token and the community-centric El Hippo, to the innovative Wall Street Memes and the transformative Launchpad XYZ, each coin represents a unique opportunity in the digital asset space. Metropoly's real-estate-backed NFTs, Celestia's data availability network, and Chimpzee's eco-friendly approach underscore the diversity of this year's offerings. Additionally, the ad-driven Tyrion, the secure and scalable SEI, and the AI-powered Mind Matrix are setting new benchmarks in their respective domains.
The future of new crypto coins looks promising, driven by increased regulatory clarity, mainstream adoption, and technological advancements in blockchain. Expect a focus on sustainability, enhanced security features, and integration with emerging technologies like DeFi, AI, and IoT. This evolution could lead to more practical and diverse applications in various sectors.
PLEASE NOTE: ALL THE ABOVE IS NOT FINANCIAL ADVICE (NFA). 
---
All investment/financial opinions expressed by NFTevening.com are not recommendations.
This article is educational material.
As always, make your own research prior to making any kind of investment.