Many months ago, AavegotchiDAO voted to release Special NFT backgrounds for Haunt 1 Gotchis. Today, Aavegotchi finally came through and released exclusive backgrounds to cement the OG-status of the pixelated ghosts that first populated its game world.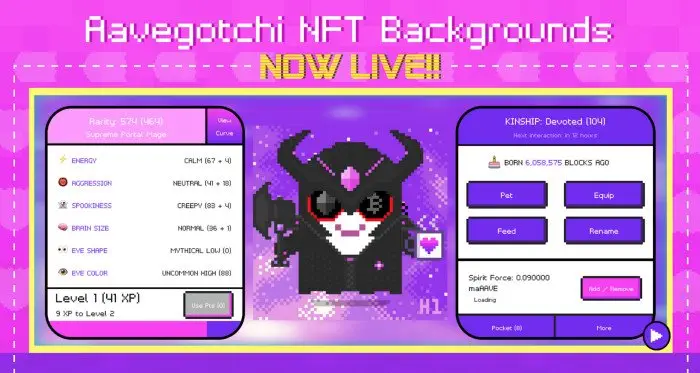 This Haunt-1 exclusive wearable is particularly important to differentiate the new batch of Gotchis. Last week, we reported that, 15,000 more Gotchis will roam the Gotchiverse because the community gave its seal of approval to the Haunt 2 Proposal.
Haunt 1 NFT Backgrounds
Since the March 2021 launch, each Aavegotchi's equipping dashboard has shown a total of eight slots for wearables to be equipped. Users have a wide array of choices for the seven categories except for the background. However, things are about to change because the project is finally releasing NFT backgrounds exclusive for Haunt 1 Gotchis.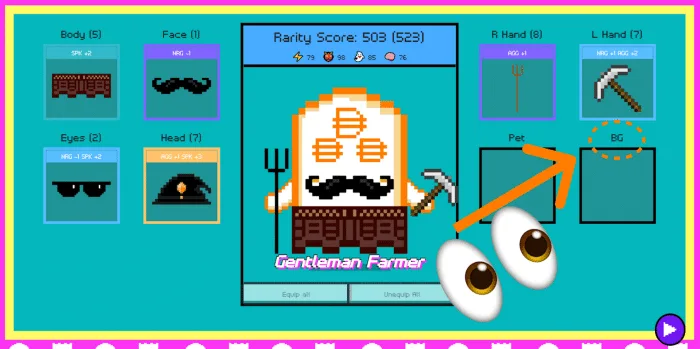 Aavegotchi announced that the first on-chain background has finally been created. NFT holders can now claim and equip their Haunt 1 Aavegotchis with these special backgrounds. Unlike the other wearables, backgrounds are completely aesthetic. Thus, it does offer any base rarity score or trait boosts. 
Level Up your Haunt 1 Gotchis
10,000 Haunt 1 Backgrounds are now available for claiming at a rate of one per Haunt 1 Aavegotchi. For now, these backgrounds are not transferable. So even if supply will increase because of the Haunt 2 Proposal, only Haunt 1 Aavegotchis can equip this beautiful portal-themed background.
Users just need to access the Airdrops page and click on "H1 Background" to claim the NFT backgrounds. Once claimed, they still need to manually equip each background on their Aavegotchi. That's it! In a few clicks, your Haunt 1 Gotchis are ready to stand out from the crowd.
---
All investment/financial opinions expressed by NFTevening.com are not recommendations.
This article is educational material.
As always, make your own research prior to making any kind of investment.