A digital twin NFT of Japanese supermodel, Ai Tominaga is set to drop as an NFT. Involved also are CyberAgent and Startbahn. Upon release, this is set to become the first three-dimensional computer graphics model for the Digital Twin Label. The model will be wearing Tomo Koizumi, a designer known for his extravagant designs.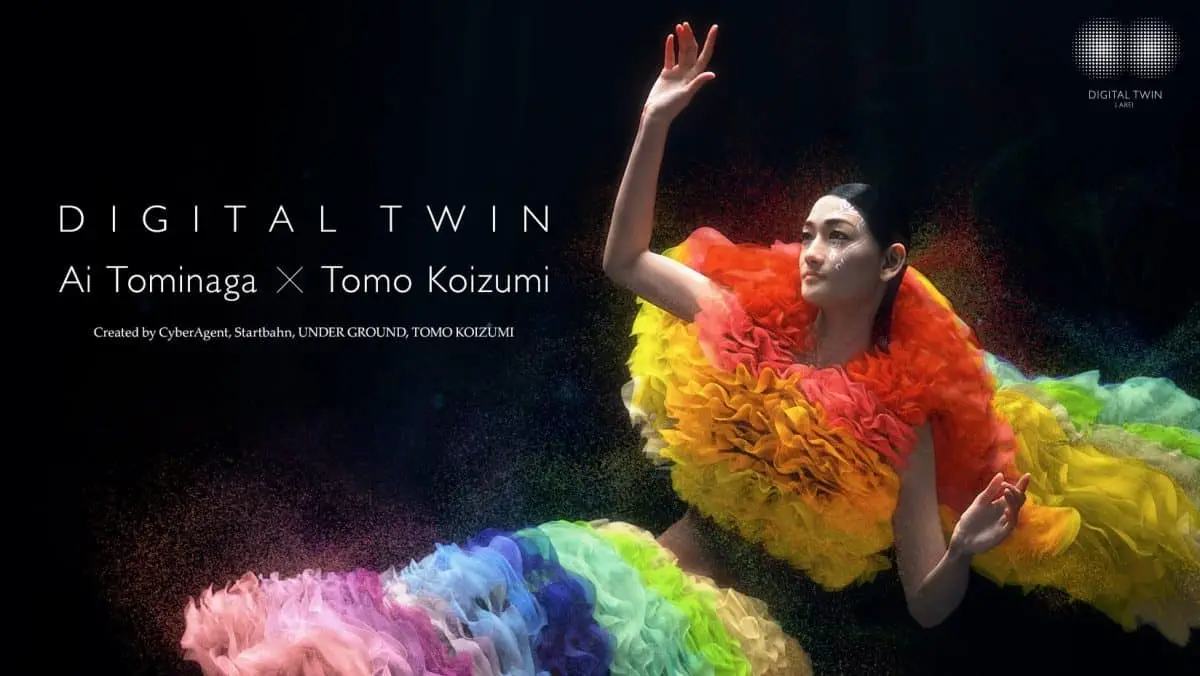 About Ai Tominaga and Tomo Koizumi
Ai Tominaga is a Japanese supermodel and actress. She was one of the first Asian models on the European catwalks. Throughout her career, Tominaga has walked in runway shows for Christian Dior, Gucci, Michael Kors, Givenchy and many more. Also, she appeared on the cover of Vogue in her native country of Japan as well as many other Asian magazines. Currently, she is based in Tokyo and is making her way into the TV, radio and events industries whilst maintaining her modeling career.
Tomo Koizumi, who the Digital Twin model will be wearing, is a Japanese fashion designer. His extravagant looks and bright colours in his clothing have made him known. He has been named as one of Japan's leading young designers.
Notably, Lady Gaga wore one of his designs on a visit to Tokyo in 2016. Koizumi studied as an art major at the National Chiba University, where he launched his brand. His work has been featured at New York Fashion Week and the Met Gala. Not to mention international editions of Vogue, Love, V and WWD.
The Digital Twin Concept and Other Companies Involved
Rendered and reborn as a digital twin, Digital Twin Label has successfully recreated supermodel Ai Tominaga for this NFT. The digital twin captures this "light of life" expression.
An exact launch date remains unconfirmed. However, it will launch on OpenSea during the Summer of this year.
Startbahn, also involved in the collection, is a leading Japanese art tech company. They aim to enrich society by providing the technology needed by artists and all those involved in the art around the world. Also, Startbahn operates Startrail, a sustainable and scalable blockchain infrastructure that assures the reliability, authenticity, and traceability of artworks.
---
All investment/financial opinions expressed by NFTevening.com are not recommendations.
This article is educational material.
As always, make your own research prior to making any kind of investment.