Cometh seems to have found the sweet spot between DeFi, NFT and layer2. Five months post-launch on Polygon, the DeFi powered game with yield generating NFTs is enjoying unprecedented traction. All the metrics are up in terms of  NFT Sales, the number of players, transactions and rewards.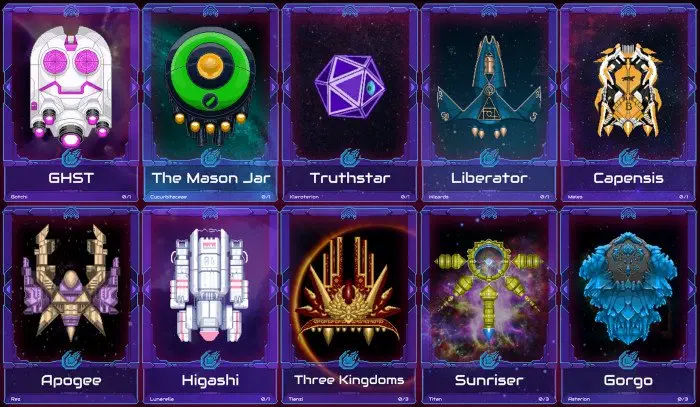 Cometh as a Gamified DeFi Product 
Cometh is a strategy game set in virtual outer space. Players need to buy spaceship NFTs to mine the comets and get DeFi Tokens. So in essence, Cometh is a gamified DeFi Product.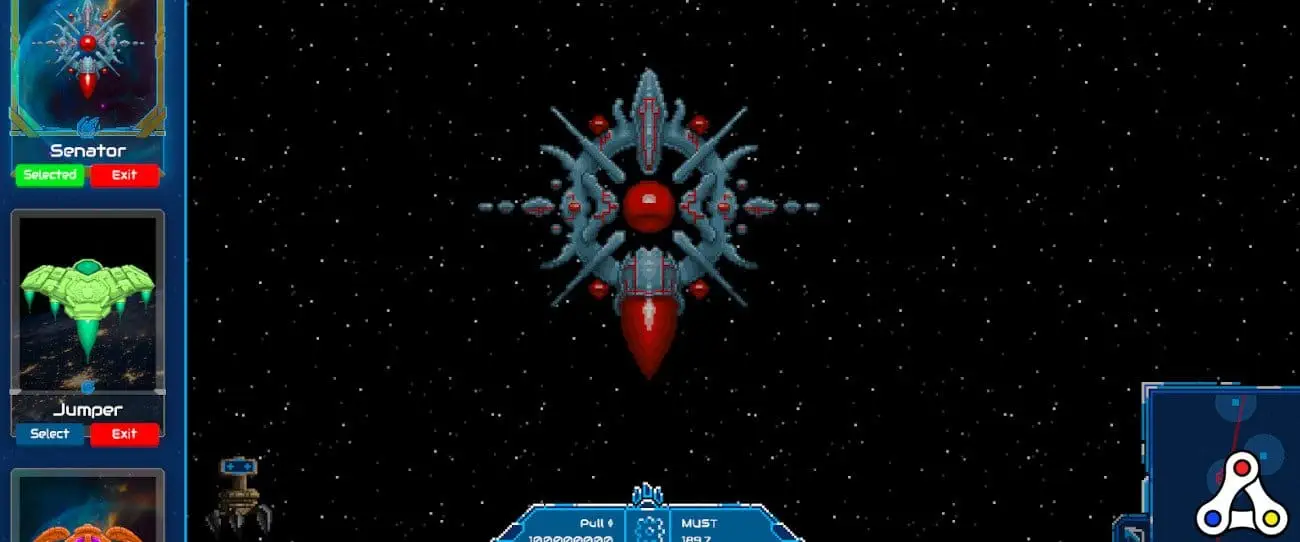 $MUST is the native token of the game. Active players can mine $MUST tokens using their spaceships. Moreover, a share of all NFT sales gets distributed as asteroids back into the game. That way, Cometh really is a mix of a game and a DeFi product. Navigating the galaxy can be done by linking up with other spaceships. When other players use your spaceship, you earn $MUST.
The good thing about the game is that it runs entirely on a layer2 solution. Thus, there won't be any crazy gas fees. In addition, the game has a  decentralized exchange, ComethSwap, which takes care of the exchanges of $MUST tokens and the NFTs between Ethereum and layer2.
Cometh NFT Game Metrics
Looking at the numbers five months post-launch. It seems like the Cometh is settling well on the Polygon blockchain. So far, more than 4,200 yields generating spaceship NFTs were minted, bridged and traded between Polygon and Ethereum mainnet. The average price is at 0.61 ETH so the total value is around 2500 ETH or around $5 Million.
User acquisition and transaction volume are also healthy. More than 4,100 unique players did about 4,200 transactions to compete on mining asteroïds and there were more than 2,100 peer-to-peer leasing contracts. Furthermore, almost $400,000 rewards were distributed to the players.
Cometh is in a good position to strike; hence it is launching the first blockchain-based e-sport competition: Polygon Galactic Grand Prix.
Polygon Galactic Grand Prix
To qualify for the Polygon Galactic Grand Prix, players first need to complete at the Galactic Academy. Yesterday, Cometh released a simple onboarding process for new users. The goal is to set them up with a wallet, a special edition NFT (the MULE) and enough tokens to explore the Polygon infrastructure. After that, the Galactic Academy will equip them with basic skills like token swap and liquidity mining. Only the best players will receive an invitation ticket for the Polygon Galactic Cup.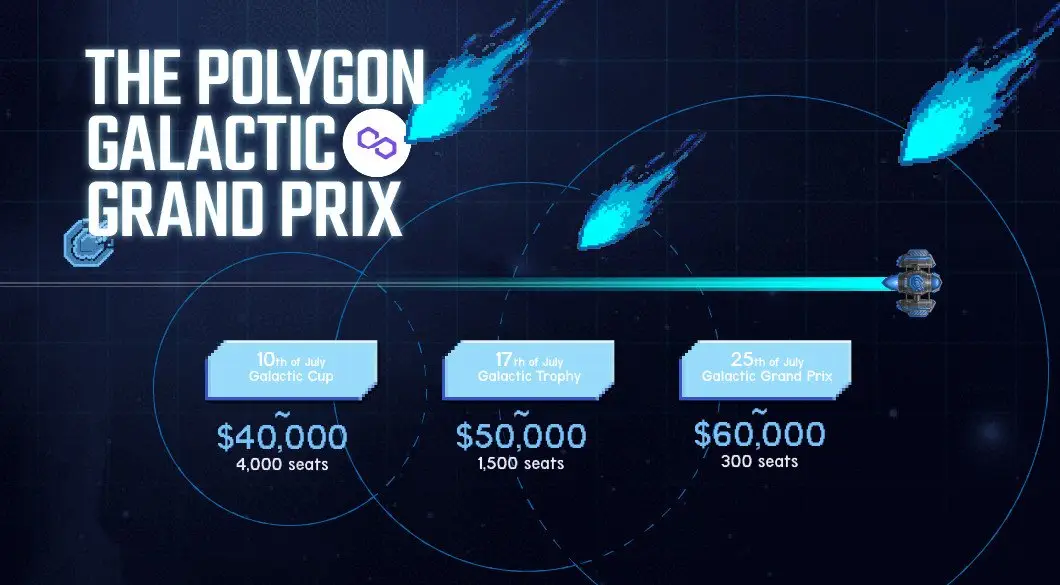 The first qualifying will start on July 10. Over 4,000 players will battle it out for a chance to win $40,000 worth of Polygon-based tokens. In addition, the winner will get a comic strip NFT made by Julien Hugonnard-Bert. He is a world-class comic book artist who previously worked on Star Wars, Batman, Injustice and X-Men.
Only the Top 500 players will receive a ticket for the next phase: the Polygon Galactic Trophy. This is the last stop before the Grand Prix. At this stage, 1500 players will compete for $50,000 Polygon-based tokens. Only the Top 100 players will proceed to the final tournament.
Finally, the best pilots will showcase their skills at the main event. On July 25, the best of the best will compete in the Galactic Grand Prix to win $60,000 in tokens and incredible special awards. Even the viewing rights are limited. Only 300 seats will be available and split between previous tournament winners, rare and mythic spaceship owners and $MUST stakes.
Like Aavegotchi, Cometh represents the future of DeFi and NFT Games. Both games flawlessly double as an NFT game and a DeFi product. They may be a minority at the moment but all signs point to the possibility that this will be the standard of blockchain gaming.
---
All investment/financial opinions expressed by NFTevening.com are not recommendations.
This article is educational material.
As always, make your own research prior to making any kind of investment.