On August 8, Ether Rock #33 sold for 33 ETH or $103,958.25. The JPEG is one of 100 rare Ether Rock NFTs, a large portion of which are still up for sale.
Although the digital collectibles are one of the earliest NFT projects on the Ethereum blockchain, many find the amount paid for the virtual pet rock hard to comprehend.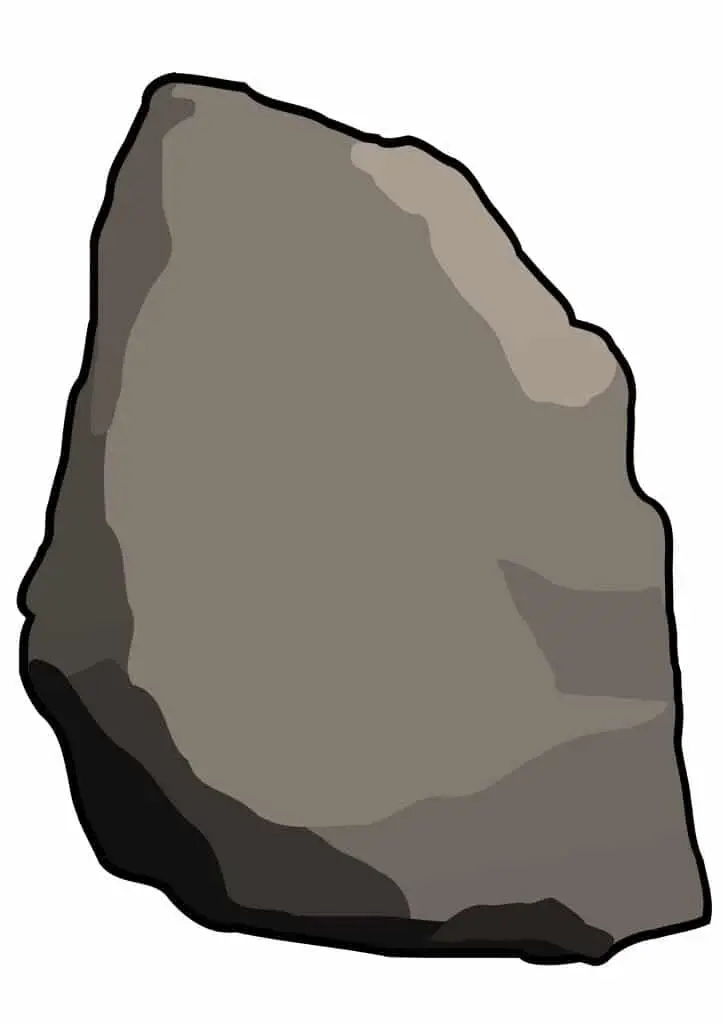 The conversation started when Bitcoin podcaster Peter McCormack tweeted, "Or 2.3 BTC…for a JPEG of a rock," shortly after he spotted the purchase. What followed was an entertaining 354-comment thread 'helping people understand' how the Ether Rock NFTs 'sell for so much.'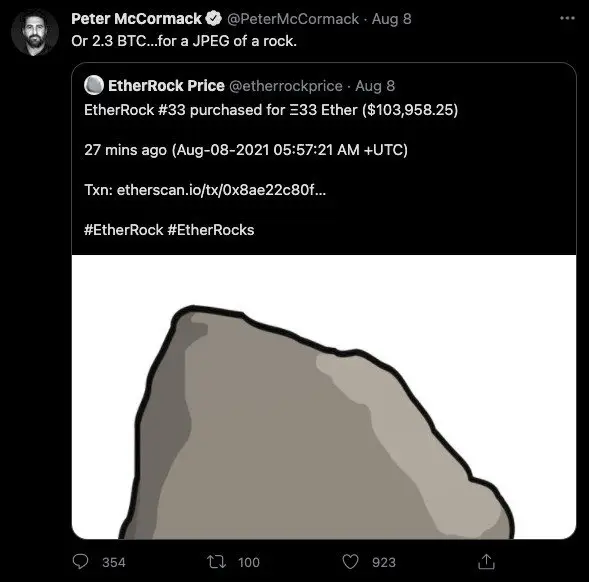 A basic explanation of Ether Rock NFTs
Undoubtedly, the original collection launched shortly after CryptoPunks back in 2017. Hence Ether Rocks are one of the first crypto collectible NFT projects on the Ethereum blockchain. Not to mention, there are only 100 items in the collection.
In this case, Ether Pet Rocks fetch a high price because they are scarce. But also because of their historical significance as one of Ethereum's OG collections.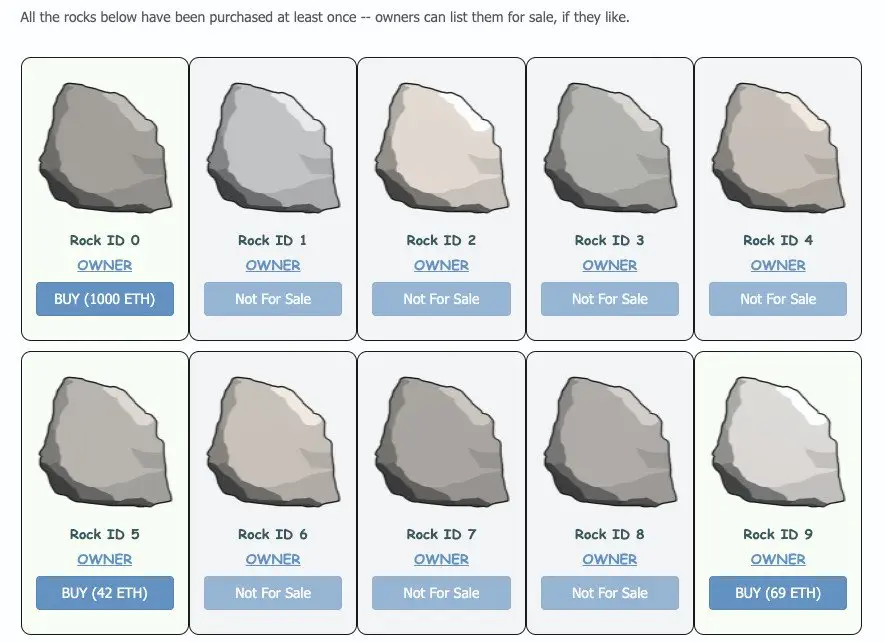 Where to get one
To purchase an Ether Rock NFT, visit the original 2017 website on a desktop. Then, connect your Metamask wallet to view available rocks. Since you can't make purchases with mobile devices, be sure to use a proper computer.
In any case, it's never a bad idea to check the transaction history before you make a purchase. You can do this by simply typing the token's address into the Etherscan search bar.
Ether Rock Price
Follow @etherrockprice on Twitter and use the Price Tracker to stay updated on Pet Rock activity.
---
All investment/financial opinions expressed by NFTevening.com are not recommendations.
This article is educational material.
As always, make your own research prior to making any kind of investment.