Larger-than-life fashion icon Iris Apfel is starring in her own NFT Collection. Shutterfly, a leading e-commerce platform for personalized products, is partnering with her to release an exclusive NFT holiday CryptoCard Collection. The timing is just perfect because Apfel just celebrated her 100th birthday on November 26!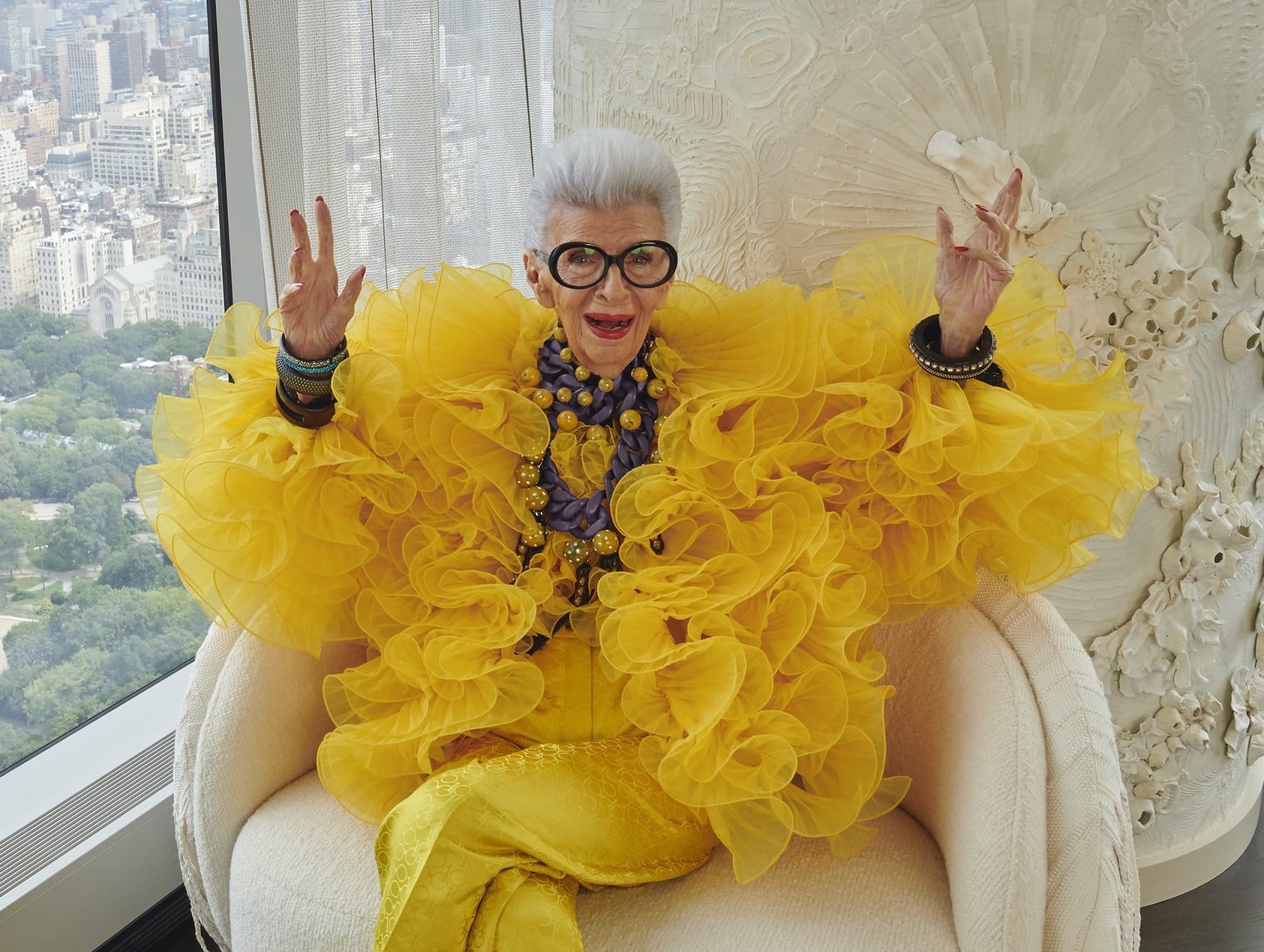 Marking the first NFT for both Shutterfly and Apfel, the limited-edition collection will be auctioned off
starting Tuesday November 30 through Monday, December 6 on Rare Circles.
Merry Christmas from Iris Apfel's NFT Holiday Cards!
The Collection features rare and never-before-seen moments from Apfel's colorful life with a career spanning close to 8 decades. Each individual NFTs from the three pieces in the Collection will unveil one holiday moment from her life. They wrapped the photos in a unique holiday card design inspired by Shutterfly's 2021 holiday collection. Of course, the NFTs feature vibrant colors and textures as well as iconic eyewear — a nod to the businesswoman, designer and fashion icon.
Jim Hilt, President of Shutterfly, shared why partnering with Apfel for this NFT Drop is so exciting. He said, "At Shutterfly, we deeply value creativity and self-expression, so we work hard to give people the tools
to make things with meaning. "It's extremely rewarding for us to partner with a creative icon like Iris for this NFT Holiday CryptoCard Collection because the proceeds from this auction support an incredible organization, Boy & Girls Club of America."
The Youth Development and non-profit organization is working hard to empower kids and teenagers to reach their full potential. In addition, Shutterfly will also make a $25,000 donation to the organization. These fresh funds will support the Covid-19 pandemic efforts.
Apfel is excited to release the NFTs and spread the Christmas spirit. She shared that she is happy to partner with the platform and share special moments she holds close to her heart. "Having the opportunity to share cherished moments from my life and have them be auctioned off for a great cause is so rewarding – especially during such a joyous and generous time of year."
Want to join in? You can check out the Shutterfly and Iris Apfel holiday offering here!
---
All investment/financial opinions expressed by NFTevening.com are not recommendations.
This article is educational material.
As always, make your own research prior to making any kind of investment.