Chinese Artistic duo TaMen sold an NFT representing one of their physical painting for $23,000 through art brokerage Macey & Sons. This NFT sale firmly signifies the shift of Chinese Contemporary art to a new frontier.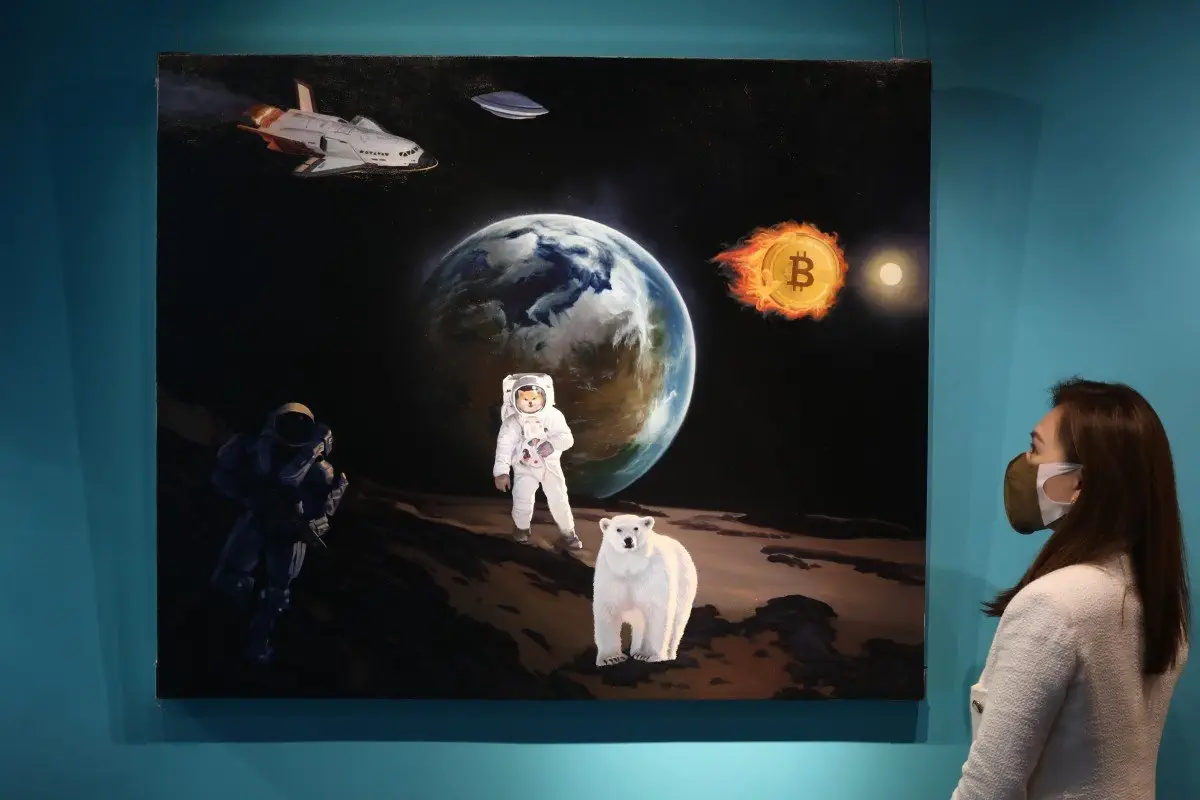 Tamen, which translates to "they" in English, is a collective duo comprising of artists Lai Shengyu and Yang Xiogang. Their digital photographs and paintings combine elements of traditional Chinese life with modern-day items. For example, a traditional bride by a river about to ride a luxury sports car. 
TaMen's DogeCoin NFT Painting 
The TaMen NFT also contains a video recording of the artists painting their artwork. The painting depicts the famous Shiba dog mascot of dogecoin walking in a spacesuit. Then the background is also a nod to crypto because it shows a space shuttle chasing after a flying bitcoin "comet" in the background. 
Macey & Sons Brokerage handling the auction. The company has been working with law firm  DLA Piper for over a year to tokenize art pieces.  Thus, the successful sale of the TaMen brings them back closer to their goal of adopting crypto as a mode of payment in Hong Kong. According to UBS Economics, the region accounts for 3 percent of billionaires globally and 2% of ultra-high-net-worth individuals. So the NFT drops of Macey & Sons has a solid audience. 
Alexandra Yung, Managing Director of Macey, is bullish that the TaMen NFT is just the start. She said, "We have seen a lot of interest from people holding bitcoin in Hong Kong coming to our art exhibitions and talks after we opened up our art pieces to bitcoin payments. We want to receive payments for everything showcased in the brokerage in bitcoin going forward."
---
All investment/financial opinions expressed by NFTevening.com are not recommendations.
This article is educational material.
As always, make your own research prior to making any kind of investment.