Jeff Koons is officially entering the NFT World! The world's most expensive artist revealed his plan to release his maiden NFT offering. He hasn't disclosed any specifics but the confirmation alone is enough to send waves of excitement to avid NFT and art collectors. Many are questioning if this may be the biggest drop since Beeple and his Everydays: The first 5000 days.
Everyone in the NFT space knows Beeple and his historic $69.3 digital art NFT Sale. Aside from setting an NFT record, this sale made him the third most valuable living artist in terms of auction prices. Jeff Koons is on top of the pyramid for his $91.1 Million Rabbit Sculpture, making him the perfect contender for possinly the biggest drop since Beeple's.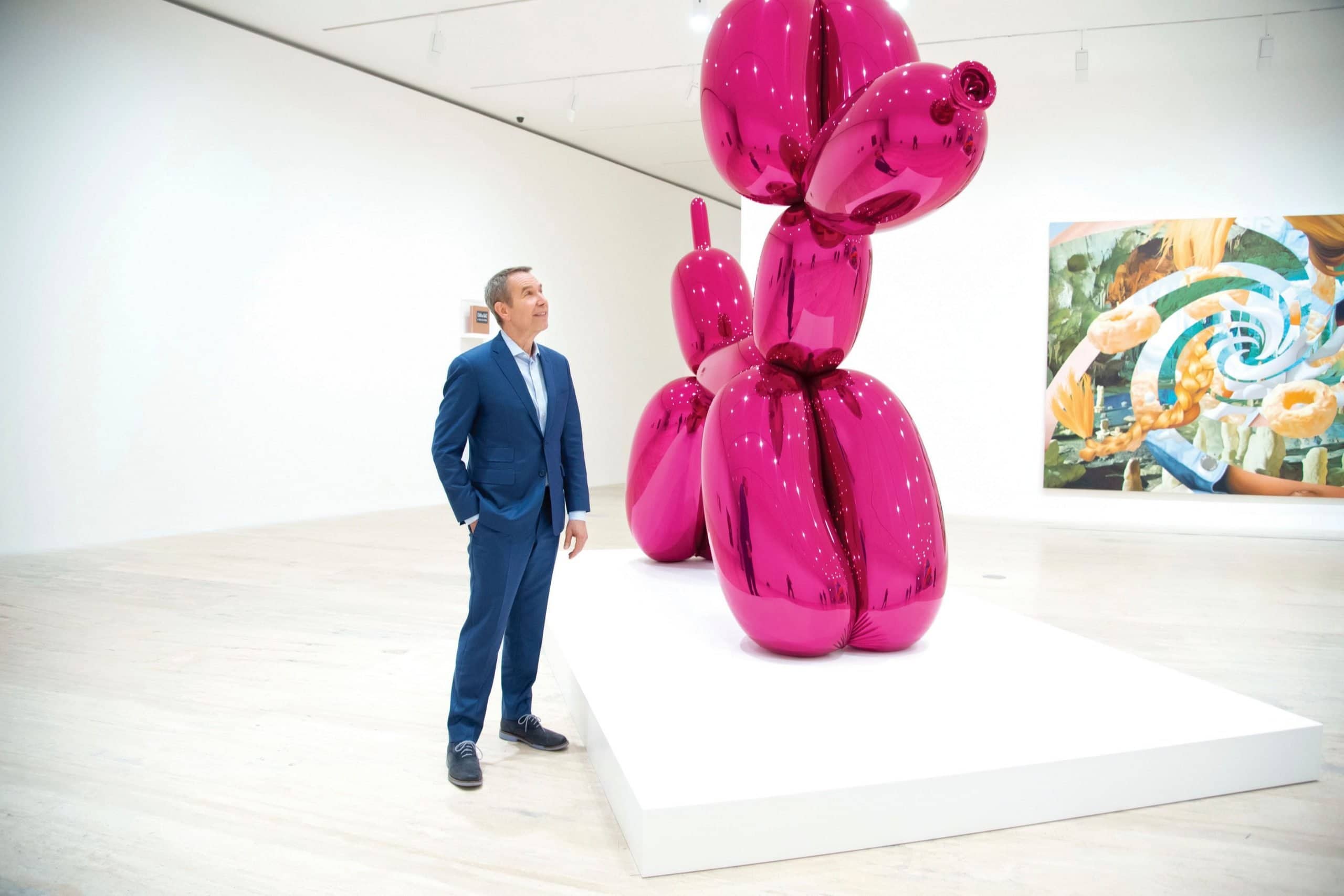 Will this be the biggest NFT drop since Beeple's?
The American artist confirmed this shocking NFT news during the launch of his art car collaboration with BMW (The 8 X Jeff Koons). He is already hard at work and deep into the creative process, expecting a release date of "within a year's time."
The NFT rumors started when he confirmed switching from Gagosian and David Zwirner to Pace. After all, this gallery has been considerably more bullish on crypto and NFTs than its rivals. 
Jeff Koons elaborated on why NFTs are a natural progression for him. "All my work has been generated digitally for almost the last two decades." He gained popularity and recognition because of his physical works, so this might be surprising to most. He elaborated, "Every work I make is really from the inside out, first starting with cat scans and blue light scans, then reverse engineering it and using photogrammetry for capturing the surfaces."
Jeff Koons beyond his NFT drop
Collectors in America and Europe acquire Koons' works in depth. For example, founder of two Fortune 500 Companies and one of America's richest men, Eli Broad, has 24 pieces. Meanwhile, one of the world's leading contemporary art world owns 38 works from all stages of the artist's career.  
So once Koons' pieces hit the auction block, it will definitely inspire spirited bidding wars and might even set new records. 
So what exactly is so special about him? The artist achieved his stature by working on pieces revolving around popular culture and sculptures. Often they depict everyday objects, including balloon animals produced in stainless steel with mirror-finish surfaces.  If you're still confused about how a 3-foot-tall balloon animal sculpture can command $90 million, then you should dig deeper into the process of creating large-scale sculptures.
Jerry Saltz at artnet.com has commented on being "wowed by the technical virtuosity and eye-popping visual blast" of Koons' art. His work follows the art fabrication methods. So behind-the-scenes requires a grand production. Until 2019, he had a 1,500 m2 studio factory near the old Hudson rail yards in Chelsea and employed upwards of 90 to 120  assistants to produce his work.
Unfortunately, he has been a defendant and accused in copyright infringement lawsuits several times. So, Jeff Koons finds the capacity of NFTs to; prove ownership, authenticity, very handy indeed.
Now we wait in anticipation of the contribution of the world's most expensive artist, Jeff Koons himself, to the NFT Space. Perhaps, it really could be the biggest drop since Beeple's.
---
All investment/financial opinions expressed by NFTevening.com are not recommendations.
This article is educational material.
As always, make your own research prior to making any kind of investment.